Ain't it quite strange? When I wrote the match report for the Valladoid vs Barca match, many here thought that ideally would be my last post for the next two months. With my experience with previous transfer season, I knew that wasn't the case. The truth simply is that the real entertainment off the pitch starts the moment the transfer window opens or in other words when the season ends. Usually in a World Cup year, the transfer market usually heats up after the Showpiece event. But this time it has become hyper active much earlier. FC Barcelona should be blamed for setting the fire with their early pursuit of David Villa and Cesc Fabregas. They didn't wait for Real Madrid to inflate the market and started their business from the very next day after their La Liga defense. Already huge war of words are going between Arsenal and Barca fans all over the web for their pursuit of Cesc Fabregas. As I wrote in my earlier post,
At 80 Million, Fabregas Deal Better Be Dead
, the entire Cesc Fabregas story has shot up after Spanish Journo, Guillem Balague has suddenly reported about Fabregas expressing his interest to return home. The entire Spanish media based in Barcelona and the likes of Sid Lowe, Martni Samuel from England helped in raising the story to enormous proportion. The truth still remain that all these are mere specualtions and nothing has been clarified by any parties. Arsenal fans are rightly feeling being targetted not only by Spanish Journalist but also those from their own countries. At this moment nobody can say anything about this one and we may have to wait and watch.
Ridiculous Rumours linking Rooney and Torres To Barca has Emerged
The fun watching how a transfer window develop is the fantasy associated with it. Otherwise how will you explain the emergence of the strange rumours about Barca's attempt to sign Rooney and Torres. The Rooney story emerged the very next day after our capture of David Villa. The story describes how Barca is readying a 80 Million Pound to bring the England international to Camp Nou. Quite strange isn't it, as if we already don't have a crowded house for the centre forward position. Now as if that wasn't enough some dead brain in England has suddenly dreamt about a 70 Million offer from Barca to sign Torres. If all these stories comes true, we may have to change the formation to 3-2-5 to accomadate all these stars.

With all these non-sense stroies flying around, you may find it difficult to recognise the genuine ones. One genuine story recently emerged is the 17 Million offer for Yay Toure by both Chelsea and Manchester City. I seriously doubt whether Chelsea will go for him with Essien and Obi Mikel in their squad. But Toure in recent matches has shown a glimpse of his attacking talent but still he can't score to save his life. That looks like a decent developing story, even though that will see my favourite Toure moving away from camp Nou. But that is bound to happen. The Barcelona based media house, SPORT looks like is determined to send Zlatan Ibrahimovic to England. They have started a serious of stories which links the Swedish striker to Chelsea, Manchester United and Manchester City. With their huge bank account, Manchester City looks like is a default participant in any Transfer deals. The Barca management has made it clear that Ibra is not going anywhere but that is never going to dissuade SPORT.

All About FC Barcelona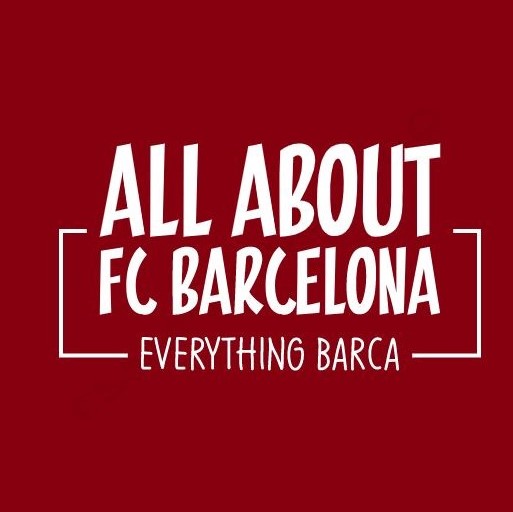 AllAboutFCBarcelona.com is a Blog dedicated to the Most prestigous Club in the world, FC Barcelona by an ardent fan. Here I discuss about the Latest happening surrounding our Club and present my Views about the same.