How quick things change in the world of football? Last December every Barca fan were complaining about how disappointed were they with the performance of the little Bojan Krkic; now they can't stop praising him. Indeed Bojan Krkic has been in a tremendous goal scoring streak and have impressed everyone including his manager. Guardiola suddenly started to believe in him, which explains why he was preferred in place of Ibrahimovic in two of the most crucial away games against Villareal and Sevilla. Every Barca fan is swearing by his name and would like to see him replace the 70 million Ibrahimovic in the last game of the season. But it was not so bright and shiny for Bojan at Barca this season. Till recently he was struggling to find any meaningful playing time under Guardiola. Forget having a lack of confidence in the young striker, Guardiola's approach earlier gave a picture of having o belief in his talent. He was overlooked for Pedro on numerous occasion. Even when Ibrahimovic was struggling Guardiola never called upon Bojan, not even as a substitute. The only piece of action he was seeing was the Copa del Rey actionl; but with Barca going down to Sevilla he was virtually warming the bench. I earlier wrote a piece arguing why
Bojan should move out of Barca
for the good.
A look at the article and many of you could argue that I have no confidence in the youngster making it good at Barca. But a closer look will reveal that I have actual tremendous faith in Bojan, but not much with him under Guardiola. Actually,I was one of those rare Barca bloggers who constantly pitched in for him. In the start of the season I wrote an article claiming
Bojan could be the trump card for Barca
this season. One guy came out and blasted me for writing such a non-sense article (you can see in the comments). In the end of the day, whatever I wrote in there came true. As I explained, Ibrahimovic is struggling at Barca and towards the end Bojan has become quite an influential player. You could only pray that what if Guardiola realised that a bit early and started with him against Inter Milan.
Now coming back to the topic of the article - What is the reason of Bojan Krkic's recent success? Many will atriculate the reason as a return of the self-belief, but I would say that the real reason is Guardiola's new found belief in Bojan Krkic. It is not a secret that Guardiola never thought high about Bojan Krkic, his stats also justify Guardiola's lack of confidence. Bojan Krkic has score 12 goals from 35 appearances this season. Compare this to Ibrahimovic's and Pedro's twenty one goals, he gives a picture of a rather inept striker. But the staticstics does not tell the whole story. In the 35 appearances, Bojan Krkic has started only fifteen times; now the statistics looks really good - in 15 starts he has 12 goals. That is a true mark of genuine talelnt. Bojan Krkic came to the first team as a prodigy who has made it a habit of scoring goals. His first season was really good even though Barca struggled. Last season he struggled to find any meaningful playing time and this season he failed to make anything out of the few chances given to him. Many started writing him off after each one of those disappointing performances especially in the Copa del Rey.
In contrast to Bojan, Pedro became an instant hit with Barca fans. Pedro had the coach's backing and he did produce some mesmirising football to entertain hard-core Barca fans. Bojan on the other hand was constantly disappointing in the few outing he got. Nobody cared about the fact that Bojan never got an oppurtunity to start with the best eleven. He got most of his oppurtunity in the Copa del Rey when most of the major players namely, Messi, Xavi and Inietsa were rested. And he did struggle in the absence of them. A close look of what have changed now give you the real reason why he is having a great time. Recently he is getting quality playing time with the likes of Messi and Xavi. Messi and Bojan seems to get along well on the field. And that is showing interms of confidence and match performance. In that sense the turning point for Bojan was the goal against Stuttgart. He scored within two minutes of his introduction. It's not the fact that he scored, but the fact that he scored in a match were Ibrahimovic was benched makes it a real turning point. From then on he got much more playing time and he has made good of most. If that goal against Inter Milan was not unfairly ruled out, he would have been the most worshipped player in Barcelona.
What's the future hold for Bojan at Barca?
I know many will be considering this as a stupid question. But hold on, I would highlight some scenarios which will make that question perfectly valid. At his current form Bojan is expected to be an integral part of Barca's attack next season. But it won't be that simple for the littly guy. As the rumours go FC Barcelona is expected to sign David Villa this summer. Now that makes Bojan's situation a bit tricky. Even though there are rumours going that Barca has offered Ibra's services to Chelsea, Juventus and Manchester City, I don't expect him to leave this summer. Many may argue about that, but I firmly believe that he deserve one more season to settle in Barca. Now if we have both Villa and Ibra, then that makes it impossible for Bojan Krkic to find any playing time. That could be suicidal from his point of view. There are some rumours of a loan deal with many major clubs, that may not be a bad thing to do. But he has to make sure that he goes to a place where he can get enough playing time. On the positive side, if Barca manage to sign Villa and also manage to find Ibrahimovic a club, then it will be all good for Bojan. Bojan si expected to be the next big striker from Spain and it would be great for him to work along with Villa. Whatever happens, this summer could be the most important one for our Bojan Krkic.
All About FC Barcelona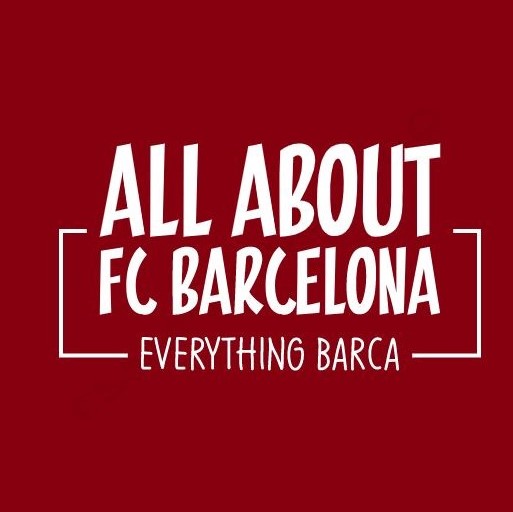 AllAboutFCBarcelona.com is a Blog dedicated to the Most prestigous Club in the world, FC Barcelona by an ardent fan. Here I discuss about the Latest happening surrounding our Club and present my Views about the same.