Argentina arrives in South Africa in midst of another selection controversy. Pundits across the world is struggling to make sense of Diego Maradona's decision to omit Champions League winners Cambiasso and Zannetti. To an extent mayhem was expected in the selection process, as Maradona had to pick from a possible 100 players(he used that much for qualifying process). That in itself shoudld be a record. The final 23 players who is making to Argentina are Sergio Romero (AZ Alkmaar), Mariano Andújar (Catania), Diego Pozo (Colon); Nicolas Burdisso (Roma), Martín Demichelis (Bayern Munich), Walter Samuel (Inter Milan), Gabriel Heinze (Marseille), Nicolas Otamendi (Vélez Sarsfield), Clemente Rodríguez (Estudiantes), Ariel Garcé (Colon); Javier Mascherano (Liverpool), Juan Sebastián Veron (Estudiantes), Maximiliano Rodríguez (Liverpool), Mario Bolatti (Fiorentina), Angel Di Maria (Benfica), Jonas Gutiérrez (Newcastle), Javier Pastore (Palermo); Sergio Agüero (Atlético Madrid), Diego Milito (Internazionale), Martin Palermo (Boca Juniors), Carlos Tevez (Manchester City), Gonzalo Higuaín (Real Madrid), Lionel Messi (Barcelona). Zannetti's and Cambiasso's exclusion doesn't come as surprise for those who followed Argentinian qualification campaign. After a series of not so good performances, both the players fell out of favour with El Diego.
Going by betting market, Argentina is currently fourth favourite to lift the cup, behind Spain, Brazil and England respectively. Surprisingly a more compact Dutch nationa team is placed behind Argentina. A look at the squad, we will clearly know what has prompted that favourites tag - it's that attacking line-up. A squad list consisting of Lionel Messi, Milito, Agüero, Tevez, Higuaín and Palermo should give sleepless nights to opponents. But I doubt many may lose sleep as only two of them is expected to start the match for Argentina. There precisely lies the biggest problem for Argentina. Most of the abundance of talent lies upfront and will be unused for majority of tournament. Like I have written earlier -
Solving Argentinian Puzzle
, Maradona has to adapt a formation which utilises atleast three of them in every match. The quality in midfield and especially defense is pretty sub-standard. The midfield most probably will have a combination of Angel Di Maria, Mascherano, Veron and Maxi Rodriguez, not a bad combination but many of them are pretty much out of form. How Maradona will organise his defense also need to be seen. Walter Samuel after an excellent display at Inter could be the heart but the likes of Martín Demichelis, Henize all are quite risky against fast paced opponents.
If this Argentinian team is going to win the Cup, it will be soley based on their pure attacking strength. That's why I always believed it would be better to move Messi into the midfield rather than upfront. Many times we have seen Messi struggling to get into the game in an Argentinian jersey. This is precisely due to the fact that the midfield behind him is not letting him. Messi is the trump card of Maradona in this World Cup and the success of his team will depend upon how he use him. The best way is to play Messi as a pivot lying behind the two centre forward and infront of a three man midfield. That way he will get into the game more often and Maradona can use the two of either Tevez, Higuaín, Milito or Agüero upfront. With Veron, Mascherano and Maxi potentially going to fill the midfield, there is a serious drought of creativity there. So Angel di Mari should be a must as he can only provide the pace and freshness from that midfield. I have no idea how Maradona will line-up his defense, but he has to make sure that he don't play Henize in the centre of defense.
No other player in the history of the game would have done so much for his national side's triumph in World Cup like Maradona. He single handedly took Argentina to World Cup triumph in 86 and to the World Cup final in 90. We ahve seen the "Goal of Century" time and again, but how about this wonder assist againt Brazil in 1990.
But Maradona has to stop expecting his players to display the same magic. Maradona as a player lies in a different league compared to these players. We expect Messi to match his genius, but El Pulga may take some more years to match his idol at his best. Last World Cup, Argentina had the best team in the tournament but went out due to their conservative strategy against Germany. But this time around the team is not that perfect, but they still have the likes of Messi, Aguerro, Higuain, Milito etc who can single handedly change the course of a match. And a number of those Gentlemen have to play out of their skin if they have to take home the cup. The last time Argentina lifted the cup was with the help of the genius of Maradona. May be that was the missing piece all these years, and now they have the genius as the Manager. But only his managerial skills remains the biggest stumbling block as of now.
All About FC Barcelona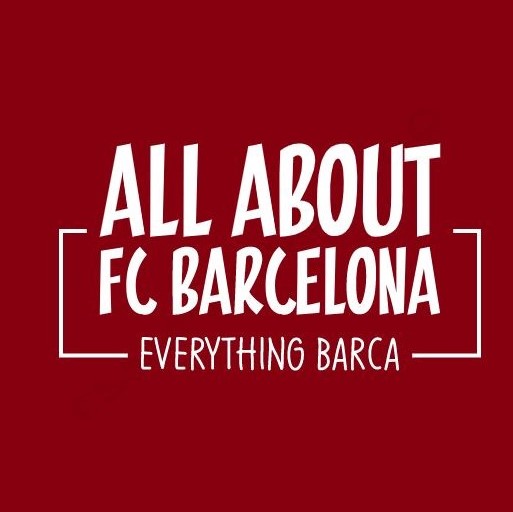 AllAboutFCBarcelona.com is a Blog dedicated to the Most prestigous Club in the world, FC Barcelona by an ardent fan. Here I discuss about the Latest happening surrounding our Club and present my Views about the same.