FC Barcelona has always remained as a something more than a mere football club as beautifully described by the club's motto "Més que un club". It was president Narcís de Carreras, in his presidential acceptance speech in January 1968 who was the first person to use these words to describe the social importance of FC Barcelona in Catalonia. FC Barcelona represented much more than just Catalonia and many progressive Spaniards saw the club as a staunch defender of rights and freedoms. Hence every President who represent the club at the highest level has to live up to the expectation laid by the essence of the motto.
Sandro Rosell, has emerged as one of the front runner in the Prsedential race and there is a growing belief that he could be the one to whom Laporta will hand over the reign. Rosell was always seen as a potential candidate for the last few years and that early start is indeed working to his advantage. But in an age where the world is truly becoming a global village, Rosell represent the worst fears of non-Catalan FC Barcelona supporters. His idea of not allowing Foreign Blaugrana fans to become members should not only worry many away from Barcelona, but also many in Catalonia too. Rosell's idea is to announce a three month period in which everyone who isn't yet a member can make the decision of becoming it. After that period, only two groups could become a member: family members in the first or second degree of a member, or children who would be given the chance to grow up with the club. Now that simply means you have to have the correct lineage to become a future member of the club. Or in simple terms the club membership will be restricted to a select few whose only credit could be that they were born in the right houses. An ideology which would have made Franco or even Hitler happy.

Sandro Rosell with his innovative idea of restricting the membership could be acting against the very essence of the club. FC Barcelona throughout its history have been always considered as a great champion rights and freedom. The same right which should give me the freedom to chose to be a part of the club, reagrdless of the place where I come from. Now Rosell threatens to take this away from you and me. This idea looks to have stem from Rosell's fear of the Club losing its Catalan identity in the future. He fears that an exodus of non-catalan members could result in a non-Catalan President in the future and may be a non-Catalan future for the club. FC Barcelona as a club always remained as a champion of Catalan identity and will remain so for the foreseeable future. But there may be no need to take such drastic steps which could isolate and contain Barca within the walls of Catalonia. If there is a general concern about the club losing its Catalan identity under a non-Catalan Prseident, it is better to introduce provisions which allows only residents of Catalonia to be part of the management. But shutting doors on fans across the globe would be a very foolhardy and a senseless step.

But what worries me most about Rosell is his attitude towards the Barca's plan on youth academies around the world. Rosell's recent comment on the lack of number of players promoted to the first team over the last years worries me a lot. All across the globe especially in England, the same argument was used to close down youth academies. It is not yet clear what he would like to do with La Masia. But the situation of Barca's youth academy may not be as bad as he is trying to potray. We already have the likes of Jonathan, Thiago etc knocking at the door. They all looks like decent prospects. But one thing is very clear the current management's policies of setting up Youth Academies across the world and taking Barca to the World will not be encouraged under Rosell. He makes it very clear when he says "We should not have own youth academies but control the players through agreements." Now that's a step purely looking at the profit making side of the business. Rosell's ideology seems like instead of helping young players we should focus more on making money out of them. I have a simple question - Where is the place of "More Than Just a Club" philosophy in all these ideas.

Barca still remain something More Than A Club, due to its commitment to social issues. Each and every blaugrana fan is proud to see Unicef logo on our jersey. Other club fans may argue that it is just a publicity stunt, but they can't run away from the fact that in doing so Barca is making a difference to the lives of unprivilaged children. It may be small when compared to the problems at hand, but as the saying goes "To that special one, It Makes a Difference". It's this philosophy of this club which helps fans like me to identify with the club, even sitting miles away from its heartland. It is precisely that same philosophy which saw FC Barcelona foundation funding an academy in Bhathalapally, Anantapur in India - FC Barcelona in India. This is incidently Barca's first investment in Asia. To help setup an academy in a country where Footabll in not that much of a sport, that makes FC Barcelona something more than a football club. Laporta on his visit to Anantpur said "Well, this is a way for FC Barcelona to give back to the society, a part of what the society has given to us and that the way we show our heart to the less fortunate. Barcelona hopes that with this foundation it can improve the quality of living in the village". Remember for those kids whose life saw a bit of spark, FC Barcelona is truly "Mes que un Club".

FC Barcelona is meant to remain as a Sporting club which is connected to the society. In that sense the focus should not be on how to increase the profit. It doesn't mean that we go on destroying the club with senseless financial activity. FC Barcelona remains different from other clubs because it's soul lies with the society. That is the precise reason why our first major investment in Asia is a academy which could bring change to lives of about 100 odd kids. If we let go off that spirit, Barca will simply become "Just Another Sportc Club".
All About FC Barcelona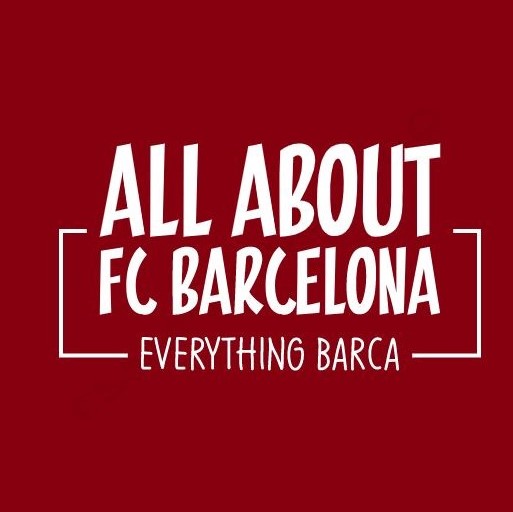 AllAboutFCBarcelona.com is a Blog dedicated to the Most prestigous Club in the world, FC Barcelona by an ardent fan. Here I discuss about the Latest happening surrounding our Club and present my Views about the same.