Rosell's election could see Barca moving away from it's traditional Liberal idealogies
Sandro Rosell, has been elected as the new FC Barcelona president bagging a whooping 61.35% votes in the election held on Sunday. Of the 57,088 votes polled, Rosell won 35,021. Benedito emerged second in the poll winning 8044 votes whereas Ingla and Ferrer won 7014 and 6168 votes respectively. The resounding majority has to be seen as an approval of Sandro Rosell's right-wing Catalan policies by the socios of the club. After the announcement of the winner, Rosell stated "I want a Barça that is Catalan, Catalanista and open to all supporters outside of Catalunya, I want a Barça that will recapture the world's imagination and one that unifies and does not separate while being committed to the country and to the causes of solidarity."

I can guarantee you that he didn't meant an iota of what he said in that speech, especially the latter part. Sandro Rosell run his campaign on the promise of protecting the Catalan identity of the club and alienating the club from foreign members. So it would be ridiculous to think that he will do anything different from that during his tenure as Barca President. The high turn-out and the high margin of victory means that the members also would like to see the club moving in this direction. There will be a majority of change in the club, starting with the post of Sporting Director. Txiki Begiristain will be stepping down and most probably we may see Cryuff's honorary President post being stripped also. Sandro Rosell is an absolute pure anti-Cryuff man and it looks like he believe he knows football better than Cryuff. But the history of the club shows it very clear that we had two great Golden periods when Cryuff's influence in the club was at its best. One of the strangest things with success is that we tend to forget a lot of things.

After Txiki who will be targetted next is yet to be seen. Most probably it would be the foreign fans who are trying to be a part of the club. But I have a strange feeling that it could start from La Masia. Rosell has been raising his concern about the influx of African players in the academy. It is reported that he even made a statement that these African players are taking the place of the Catalan boys. When quizzed about Messi(whether he consider Messi as a person who took Catalan boys place) he avoided it saying that it was down to legal documentation. I don't know what they call such a man in Catalunya, but everywhere else there is only one word to describe such a philosophy and man - RACIST. In one thing I am happy that Rosell is not much of an enthusiast to bring Cesc to Barca. Don't consider this as a result of his footballing acumen as he recently said that he would try to sign Torres(For what bloody purpose, God Knows).

Then he has this beautiful plan to open the Barcelona shirt to sponsorship. So get ready to see a betting company or a financial giants( the guys who put the world into such mess) on our shirt below UNICEF(maybe it will remain there). There was serious doubts whether the members will allow such a thing, but it looks like the members absolutely love such an idea. Atleast now we will know really about the financial situation of the club. Rosell has been saying that we are in deep mess, whereas Laporta has been assuring contrary to the same. Now we will come to know who was the liar. Everyone will be waiting to see whether Rosell gets down to implementing his election promises from the day one or will water it down. But with a thumping referendum he would be forced to employ all of the same. Hope the history books will not write this day as the day FC Barcelona ceased to exist as "Mes Que un Club"

All About FC Barcelona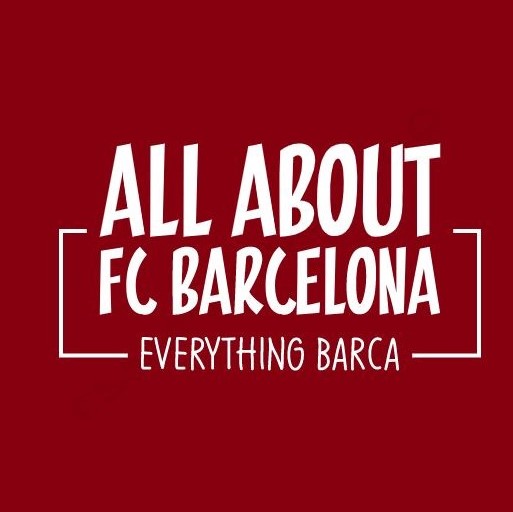 AllAboutFCBarcelona.com is a Blog dedicated to the Most prestigous Club in the world, FC Barcelona by an ardent fan. Here I discuss about the Latest happening surrounding our Club and present my Views about the same.