A goal from Lionel Messi in the first half was enough for Barca to register a win against Getafe. Getafe was always a tough place for Barca to visit, but a 1-0 goal line was an injustice to FC Barcelona. FC Barcelona was denied by some poor finishing, excellent goal keeping by Stojkovic and some poor refereeing. Fc barcelona was denied two clear penalty spot kicks and was twice adjudged offside while through to goal and one goal was disallowed wrongly by offside call. The game was indeed a story of two half. In the first half FC Barcelona wre completely in control, they created chances after chance and would have been very dissappointed by the fact that they took only a goal lead to half time. But the second half was different with Barca losing their control on passing and letting Getafe come back into the game. Guardiola again fielded a strong side with Alves, Marquez, Pique and Puyol in defense infront of Valdes. Xavi, Iniesta and Busquets formed the midfield. Messi, Eto and Henry formed the attack line.

FC Barcelona took only 5 minutes to test Stojkovic, Iniesta played a throughball to Messi, the defender tried to intercept but deflected the ball to Henry's path, Henry's casual finish was superbly saved by Stojkovic. Stojkovic again denied Henry again twice withing the first twenty minutes. In the 18th minute Xavi played a great ball to Henry but again Stojkovic came in the way of goal. Then in the 19th minute Barca deservedly went ahead with a goal from Messi which was helped on its way by a defender's deflection. Xavi gave the ball to Messi who held off one
defender and skipped past another but his shot was helped definitely by the deflection into goal. After that till the end of first half Getafe did not see the ball for much time. In the 22nd minute Eto headed wide from an excellent Iniesta cross. In the 26th minute Pique's unbelievalble over head volley from an Alves cross was brilliantly saved by Stojkovic. Then we had two penalty shouts turned down. First one was against Eto who was brought down in the box. But I thought that was a right decision as Stojkovic would have grabbed the ball, but still a clear penalty shout. But the second one against Messi was a clear penalty. In the 39th minute Mario clearly brought down Messi inside the box when he had the advantage with the ball. Then in the 41st minute Stojkovic again pulled out another excellent save to block Messi' curling shot. The half ended with Xavi shoting high from a free kick just outside the box.

In the second half Getafe started to venture forward more and did put some pressure on our defense. But our defense held firm. Getafe were helped in possession by some stupid passing from barca players and some bad ball distribution from midfield and defense, especially Busquets. In the 54th minute Valdes tipped over a cross and as usual we almost made a mess defending the resulting corner. In the 63rd minute an over head kick from Messi goes wide form Alves cross. Barca players a lookked a bit tired, Guardiola should have bring some
fresh legs early on. In the 75th minute Guardiola took off henry and brought in keita. Iniesta moved to front. In the 81st minute Messi had the ball in the net but he was adjudged offside. The replays showed that the right back played him on by a great distance and unsurprisingly that was not the first time that linesman called non-existent offside against Barca. he move started with Xavi putting the ball to Keita, Keita shot at the goal from outside the box, Stojkovic produced anoyjer save but the rebound fell to messi who made no mistake with his finish. In the 84th minute Iniesta long range effort went wide, but it did trouble Stojkovic who scrabled to cover the shot. It was great to see Iniesta trying that. Then in the next minute Eto who had a poor night shot wide; Messi passed the ball to Eto who moved away from defenders to create angle to shoot. Then in the 90th minute Eto's shot hit the post after a great pass from Messi put him on. Then in the 91st minute Bojan was brought in for Eto to kill time.

This was another vital win for Barca. But the inabillity to kill the game early is becoming a problem. They should have finished the game off early, that would have helped players getting some rest. Messi was good but henry was wasteful. Eto for the second match in succession was not in the game. Busquets was poor throughout the match and caused Iniesta and Xavi to work way too much. Guardiola needs to concentrate on these fact. But Guardiola's decision not to bring Bojan in for Eto early on baffles me. But any way there are enough positives from the match and it is our sixth clean sheet in succession in La Liga.

All About FC Barcelona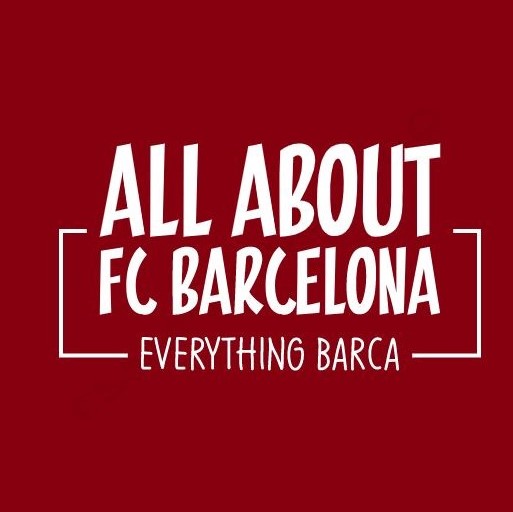 AllAboutFCBarcelona.com is a Blog dedicated to the Most prestigous Club in the world, FC Barcelona by an ardent fan. Here I discuss about the Latest happening surrounding our Club and present my Views about the same.