After two weeks break La Liga will be back in action from tonight. FC barcelona is making the trip to Valladolid tonight to take their quest for La Liga title forward. Barca finds themselves in quite trickly situation. The south American players joined the squad late compare to the Europe based players. We have failed to win consistently this season after an international break, that puts Barca in a tricky situation. Real Madrid will be on our heels looking for any weakness. Guardiola would be hard done by the fact that he had most of his squad on international duties and he also got a crusial Champions League tie coming up. Instead of blaming FIFA for the tight schedule the big clubs in Europe should persuade UEFA to re-arrange their Champions League fixtures so that it does not fall in a week after Internationa duties. Valladolid lies ninth in the table and would be a difficult place for Barca to travel especially after an international break. They have been pretty inconsistent with their form at home. They have beaten the likes of Atletico Madrid, Sevilla, Real Madrid at home; but then they have gone down to teams like Racing, Betis, Malaga etc at home. The last time FC Barcelona met them at Camp Nou, Barca scored six past them withoout any reply.

Guardiola has nnounced his travelling squad ahead of the clash. Alexanded Hleb has been left out as a precaution after he suffered a knock while on international duties. Yaya Toure and Abidal both are still out with injury. But Iniesta and Puyol has recovered from their injuries and has made it into the squad. The squad is Valdés, Pinto, Alves, Márquez, Piqué, Cáceres, Puyol, Sylvinho, Sergio Busquets, Keita, Xavi, Iniesta, Gudjohnsen, Henry, Eto'o, Messi, Bojan, Pedro. It is still not clear whether Guardiola will start with Messi in the starting line up. I see only a substitute role for him. Valdes has been in the media for his contract negiotiations with Barca, but he is sure to guard Barca's goal. Puyol, Pique, Marquez and Sylvinho could form the defense. Guardiola would do Alves a favour by resting him as he is back from his trip to South America. Xavi, Busquets and Iniesta would form the midfield. Henry and Eto should form the front trio along with Pedro. Again it would be better to rest Messi and bring him in the second half only if the situation demands it. Iniesta need s to have quality playing time as we cannot afford for him to be rusty in Bayern match. Xavi has been over working but I don't think we can afford to start with him on the bench. True to our form after International break we could struggle here; but as Busquets pointed out that should not be an excuse. This could be a tight game but Barca could see home due to their exceptional players.
My prediction : Vallodolid - 1, Barca - 3.
All About FC Barcelona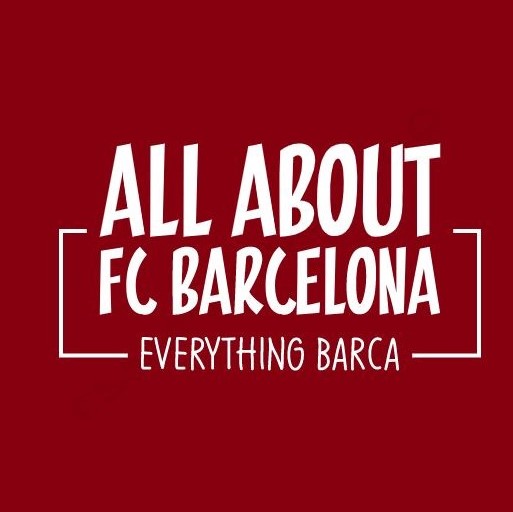 AllAboutFCBarcelona.com is a Blog dedicated to the Most prestigous Club in the world, FC Barcelona by an ardent fan. Here I discuss about the Latest happening surrounding our Club and present my Views about the same.