Latest Update : Messi Misses Training due to Stomach Pain, but still is expected to make the squad.
FC Barcelona would be knowing exactly what result need to get against Sevilla to maintain or increase their lead at top. Real Madrid is playing tonight and according to Marcelo, he expects Barcelona to drop points in this fixture. Sevilla meanwhile is in a losing streak first losing to Getafe and now losing to Valencia on Sunday. Earlier this season FC Barcelona destroyed Sevilla at their home ground by a scoreline of 0-3. Lionel Messi scored twice and Eto once to seal that encounter. Sevilla surely would be up for revenge in this leg but their task is going to be a real tough one. FC Barcelona showed an uncharacteristic slopiness infront of goal in last week encounter against Getafe. A repeat of the same attitude infront of goal could be costly in this leg. Even though this is a tough encounter, we need to win it as early as possible for giving some essential players some rest. Iniesta, Pique and Xavi has been playing non-stop for sometime and they need to rest their legs before other crucial encounters.

GUardiola is expected to name the squad pretty late, but then that has been in the case with every home match. But I don't see any reason why we will not name our strongest squad against Sevilla. Kanoute and Fabiano is very much the danger and we don't have the privilage to relax against them. Valdes is expected to guard the goal and will be looking to extend the clean sheet record to seventh consecutive match. For that he need hell lot of help from his defense which most probably would feature Alves, Pique, Puyol and Abidal. Yaya Toure is expected to return as the defensive midfielder after being rested for the match against Getafe. Iniesta and Xavi for me should start in the midfield. And against Sevilla we should have our best atatck line, which is Messi, Eto and Henry. I am expecting a Barca to cruise through this match. Iniesta looked in top form last week and surprisingly he is still improving, and that's a better news. Messi, for the last two matches looked really good but wasn't helped by slopiness from Eto. By the way Eto cannot have three bad games in a row and hence I expect him to do well in this match. Ok, my prediction is a 2-0 victory for Barca.
All About FC Barcelona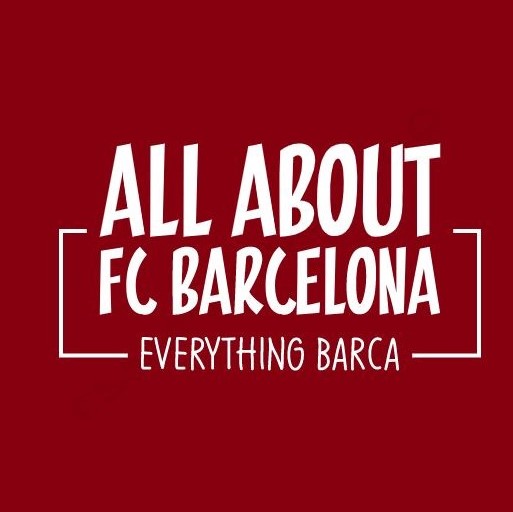 AllAboutFCBarcelona.com is a Blog dedicated to the Most prestigous Club in the world, FC Barcelona by an ardent fan. Here I discuss about the Latest happening surrounding our Club and present my Views about the same.