So, the debate rages on; who is better Xavi or Iniesta. Nic from FCBNews did a poll to find the second best Barca player after Messi; not surprisingly that soon become a head-on clash between two of Barca's little midfield brains. Iniesta emerged victorious ahead of Xavi but with a narrow margin. There is no doubt that FC Barcelona has been blessed with two of the world's best midfielders in Xavi and Iniesta; no soccer fans will deny that. But picking one of them is the toughest job in hand. Xavi Hernandez is the midfield General of the side. He controls and drives the midfield and there is no doubt that he is also the captain in waiting for both club and the national side. After Guardiola took over he has improved a lot in the scoring section. He regularly finds himself in the scoresheet and no one can forget the number of assists he got. Andres Iniesta is fondly called "The Choir Boy" by media and fans. That name suggests his humble and unassuming nature. He is indeed an exception in an era where the most average of football players vie for media attention. He does his job day in, day out with not much fuss. He is an excellent dribbler and his dribbles have unsettled the best of defensive opponents. His inability to get into score sheet is always pinned against him but no one can deny the fact that many of his teammates get into scoresheet courtesy of his skills. He needs to be a bit more aggressive as I have written earlier - Time For Iniesta To Be Aggressive. He is more versatile that Xavi; actually than anyone in the side. He has played in more position that any in the history of the game and actually did very well in all those positions. Guardiola started using his front left and that has already started a debate about "Whether to Have Henry or Iniesta in the front". I will come to that in a later post.
So only fact that can be derived from the first paragraph is that both of them are irreplaceable in this Barca side. I personally believe that Xavi is better than Iniesta at this moment but then Iniesta has been improving by leaps and bounds with every match. It is mere futile for us to debate on who is better. Thousands of views will be made supporting each other but no conclusion will be made. Instead, we should put our effort to understand and appreciate the effectiveness of them as a pair. Frank Rijkaard could be credited with the forming of the duo but I believe the man who really understood their potential as a pair was Luis Aragones. I believe Rijkaard used them together because they were the best midfielder he had but Aragones realized the explosive power in their pairing. There was no doubt that Xavi was Aragones's favorite player but he also realized the potential of Iniesta and Xavi as a combo. He took the tough call to put Fabregas on the bench. a decision which took ages for English media to digest. Spain's last week matches against Turkey showed the importance of Iniesta in the side. Even though Xavi was in full flow their midfield didn't dominate as they used to. We have seen the same happening with FC Barcelona when Iniesta was out injured. During our recent bad patch, our opponents cleverly double marked Xavi in the midfield and cut down the creativity from the middle. If Iniesta was present that would not have been easy. This was a tactic very well employed by Real Madrid when they visited Nou Camp in December.
Does that mean that Iniesta is a good player than Xavi. You can't say that authoritatively. We have seen Iniesta struggling to knit attacking move from the middle when Xavi is absent from the middle. Especially in Copa Del Rey matches. I do believe that Guardiola's decision to put Iniesta in the right when Xavi is absent also contribute to that. To me, Iniesta is a much more dangerous player when he starts on the left. So simply put "Xavi is a great player but Iniesta makes him better, and Iniesta is incomplete without Xavi". Ok, that statement may be an exaggeration but it has a bit of truth in them. Just see the way we dominate matches when both of them start in midfield. When both of them start in the midfield it takes out the option of double marking from the opponents. To their credits, they have formed a lethal partnership and understanding with each other; how many times we have seen that both creating goals for each other. Even though there is tough competition, both of their nature makes it sure that it will always be a healthy one. Let's hope they remain true to their natures and churn out victories as they are doing now.
Fast forward a few years later and both Iniesta and Xavi left Barcelona (not to mention Pep Guardiola). Fortunately, we can always create our own team in FIFA and keep playing with Iniesta-Xavi any time we want. If you're into FIFA, you can also bet on tournaments such as eWorldCup and Danish SuperLiga. Or if you're a PES fan, you can play in PES League competition where FC Barcelona participated in the first edition.

All About FC Barcelona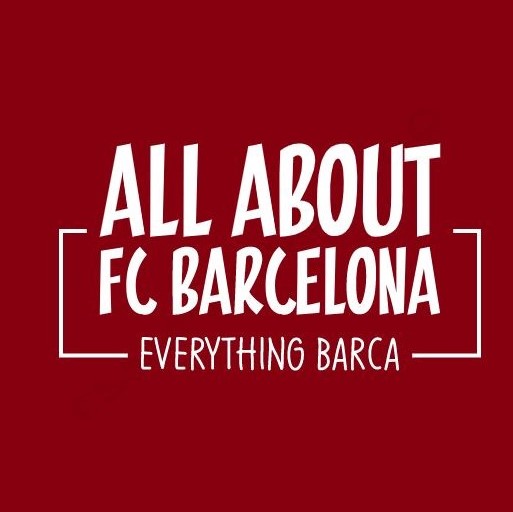 AllAboutFCBarcelona.com is a Blog dedicated to the Most prestigous Club in the world, FC Barcelona by an ardent fan. Here I discuss about the Latest happening surrounding our Club and present my Views about the same.