Fresh rumours are emerging from Russian media that Arshavin has probably signed for Chelsea. Reports suggest that Arshavin has been in
London
for discussing the deal. The report also suggests that Chelsea has offered 15 million Euros for the Zenit striker. This is kind of amusing. There were earlier reports suggesting that Barcelona have offered 15 million Euros for the service of Andrei Arshavin. That makes it hard to believe that Chelsea has signed him for the same price. But one thing is for sure Zenit St Petersburg is not going to let him cheaply. They have already indicated that they intend to keep the striker; it looks like a tactic to earn as much as from Arshavin as the player has clearly indicated that he wants a move away from the club. It is not sure whether Barcelona will be interested in dueling with other clubs; but most likely Barcelona will let go the opportunity if the price rise more than what they believe justifiable for the striker.


Adebayor signing has taken a huge turn from the last time I wrote a post here. Now with A C Milan publicly withdrawing from the race, Barcelona looks like the only option for Adebayor. But again Barcelona will not be trying to match Arsenal's asking price and would look some where if the Arsenal insists on unreasonable price. Then it is not clear where will be Barcelona looking for a replacement. Arshavin and Adebayor signing looks like a distant possibility as of now; but that could result in Ronnie and Eto staying in the club. They are pretty unhappy by the way Guardiola handled them, and could result in a seriously unsettled squad next season. Guardiola should always remember that Ronaldinho will drive more loyalty in the dressing room compared to anyone in the squad.

Anyway A C Milan has suddenly renewed their interest for Ronaldinho. They are still reportedly unhappy with the price Barcelona is asking. Anyway they will be waiting for the result of Laporta's No confidence vote before taking any steps. There were reports that A C Milan would like to have Ronaldinho on loan next season. But will that be feasible is the big question? Meanwhile Chelsea has come up with an offer for Eto. Chelsea sees Eto as the perfect replacement for Drogba and has offered 18 million pound plus Malouda for the striker. Anyway these are rumours. There is more confirmed news. Barcelona officially ha presented Dani Alves. Deco has signed for Chelsea Thuram's and Ezquerra's contract with Barcelona has expired and they will be available for free transfer. Marc Valiente has signed for Sevilla for free. The 21 year old defender had a clause in the contract which made him available for free if he wasn't promoted from B team.

All About FC Barcelona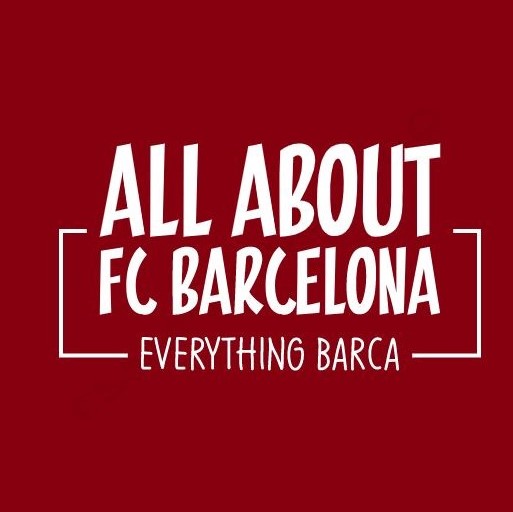 AllAboutFCBarcelona.com is a Blog dedicated to the Most prestigous Club in the world, FC Barcelona by an ardent fan. Here I discuss about the Latest happening surrounding our Club and present my Views about the same.