My friend Nic, from Fcbnews.com has written a post about Ronaldinho's decision to skip the first team training and instead join the Olympic preparatory camp with a very controversial title
More Indiscipline from Ronaldinho
. Barcelona has stated from the start that they will not let their star players leave for low-key affairs like Olympics. Many Barcelona fans at FCBNews also hold on to the same argument of Olympics being a low key affair. They point out that why you should represent your team when football is not going to take the centre stage. This is pretty odd, what are they calling a low key affair; Olympics - It is the biggest sporting spectacle in the world. If football takes a backstage in Olympics then that is precisely because of the enormous scale of the event. With the same argument why should a player like Hleb participate in World cup or Euro qualifiers, when he precisely knows that his team is the weakest in the line? Do these stop them from fighting for their country?


Let me conclude about the situation in Barcelona before getting into the bigger picture. Who is responsible for this Olympic mess? I have only one answer - Pep Guardiola. He was the one who insisted that he will not let Messi join the Olympics. He made it so tough for the kid, that he could only conjure the courage to state his decision when he was in Argentina. Pep's statement of not including Ronaldinho, Deco and Eto in the scheme of things did add fuel to fire. Till that statement was made, Ronaldinho never stated any intention of going to Beijing. Pep is giving a great impression of being an absolute disaster in man managing. If his idea is to bulldoze through his troubles, I have to warn him now that he could be in for some troubled ride. He needs to be decisive but in matters he can control. His insistence for not letting Messi go to Beijing was stupid, as the club was bound to let him go. The club's and coach's insistence should have made life somewhat miserable for Messi. But Ronaldinho's case is somewhat tricky. It cannot be judged or analyzed in the same way as Messi's case. Barcelona as a club does not have to release Ronaldinho to national duties. But does Barcelona have the moral authority to ask him to stay? Absolutely no; especially when it is been publicly stated that he is not in the future plans of Barcelona. The club has been insisting insane amounts for his departure. Ronaldinho might have been two time world champion but his present form is a shadow of the past. He is over weight and not fit. Instead of trying to off load him to the best place which can afford him, Barcelona still insist on high price. They conveniently for got that this is the same player who in just three years turned back the club once again in winning ways. A player of Ronaldinho's capabilities should not be insisted to play reserve games and it looks like that could be in Pep's scheme of things. Ronnie has been indulged in excessive partying last season and precisely that was because of Barcelona's inability to discipline the player. But now its clear that he could only renovate himself at some other place. Ronaldinho by making the decision to stay in Brazil could be sending a signal to Barcelona to lower their asking price with Milan. He will be fined for sure, but if they can't off load him that is going to split the dressing room. Now is Barcelona justified for asking that high price? Again the answer is no. Why? Because he is a shadow of the WPOY. So Milan obviously will have doubts about going for him; if he was that good now, will Barcelona ever think of selling him? Barcelona fans have been asking Ronnie to show loyalty and report back to club. Yes, I do agree that he is bound to do that by contract. But this cry of loyalty is same as the one we heard when Santos signed for Totenham. You have to show loyalty at places where you are respected. In both these players case Pep and company never showed any kind of respect. If Barcelona is paying insane amount to Ronaldinho, that is because they wanted to keep him here a year ago. Don't portray a scene of Barcelona doing some kind of charities to these players. In this backdrop I completely disagree with the post titled More Indiscipline from Ronaldinho by Nic. We all are fans of this wonderful club, but that should not make us shut our ears on the other side of the story.

Now to the bigger picture, if you look the whole scene there are a number of players who are insisting that they wanted to represent their countries in Olympics. In Europe and South America it's the U-21 and U-20 championship which serves as the qualifier for Olympics. In rest of the world they have Pre-Olympic tournament which serves as qualifiers. Brazil and Argentina qualified from CONMEBOL. From Europe it was Serbia, Italy, Netherlands and Belgium who qualified. The tournament it its form is an U-23 event and allows a maximum of three players who are over the age of 23 to be included in the squad. Surprisingly In South America, there is a rush of seniors trying to get into the side, whereas their European counterparts are least interested. This makes the entire event a low key affair as far as Soccer is concerned. The usual reasons given by the senior players in Europe are of course the stress it is going to cause them. But surprisingly more and more players from South America see it as a pride to represent their country at the Olympics. There is no sporting spectacle as big as the Olympics. If there is a concept of a sporting event being "More than just some sport or games" it is this. The likes of Federer and Nadal are jumping into the Olympics squad. Federer sees it as a moment of immense pride to carry the National flag at the Olympics. Most of the stars of other team events would die to represent their countries at the Olympics; but not the footballers - especially the Europeans. They all are interested in playing for their clubs and making sure that they have an injury free season ahead. Europeans club are fighting among themselves to see how many players they can stop from going to Olympics. On this backdrop the International Olympics Committee should take steps to counter these greedy clubs. They should make it mandatory for FIFA to get the three over-aged players listed in the squad released from club duties. Actually try to raise the number of over-aged players; then we will know the real spirit of European footballers. These over-paid players will never like to share and stay with other mates in an Olympic Village.

All About FC Barcelona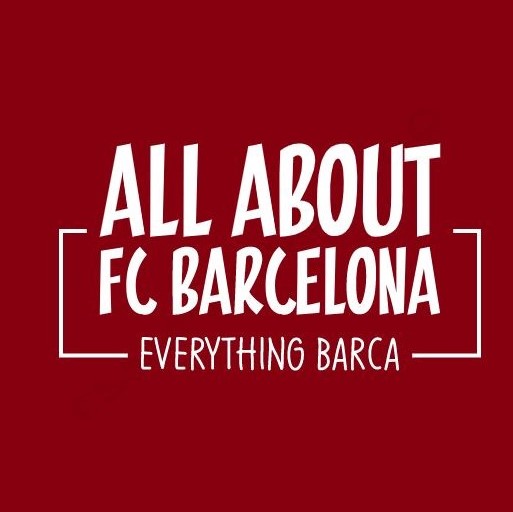 AllAboutFCBarcelona.com is a Blog dedicated to the Most prestigous Club in the world, FC Barcelona by an ardent fan. Here I discuss about the Latest happening surrounding our Club and present my Views about the same.