Usually I don't write articles not related to Barcelona F C in this blog, but this time I am tempted to do so. Guus Hiddink, probably could be the only coach whose name gets chanted by the fans every time him team plays. The recent Russia - Dutch match it was his name the Russian fans chanted in the beginning not any of the star players. That should talk as a testimony for the tremendous impact of this wonder coach in modern day football. If it was anyone else than Guus, who has taken Russia to the semis, then the world would have dismissed it as a pretty lucky coach. But then Guus has done it earlier, not once but many times. Guus Hiddink started his stint as a full time football manager in PSV Eindhoven. He has coached the bigger clubs like Real Madrid, Valencia etc , but it has to be said on a club managing level his best record belongs with PSV. His managerial record with national sides has over shone all his success with PSV. In 1998 world cup he took the Dutch team to Semis where they were knocked out by eventaul winners Brazil. He followed the same success with South Korea in 2002 world cup, when again he took the team to Semis. In his next stint as the coach of Australian National side, he took the team to the 2nd round where again they were controversially knocked out by eventual winners Italy. And now again he took an unfancied Russian side to semis of Euro 2008.


As a coach his success has been attributed to his calm nature. He has been regarded as a person who will never become nervous even in the difficult of situation. This nature could be well described by the way he handled the Australian Goal Keeper Mark Schwarzer before the crucial penalty shootout. This is being described about a person who used to tremble among his players in his first season at PSV. There was a story that he once was so nervous that he lit the wrong end of his cigarette. Guus Hiddink's playing system is very simple - he has a preference for the 4-4-2 formation where he organizes his attacks using wingers. Usually Coaches of lesser talented teams go for a much more physical approach, but not this man. He always believes in playing the beautiful game with all its beauty. So even in the toughest of situation you can expect him to play the game beautifully.

With such a simple and straight forward approach to the game, it always intrigues me how he is able to carve all these success. That has to be attributed to the intense loyalty he commands from his players. His players will testify anywhere that he is the toughest coach. But like the many peers in footballing arena, he does not display the toughness by abuse of opponent coaches and players via press meeting and term it as psychological warfare. He is stern as a rock and does not hesitate in taking the tough decisions. He showed no mercy in dealing with players like davids, arshavin, pavylchencko etc. This no-nonsense approach made him so popular among his players; Romario once delayed a kick off at Camp Nou so that he can run to the sidelines and kiss his old coach on both cheeks. So is the case with Park Ji-Sung, Arshavin etc, they all adore him.

For all his success his critics could very well highlight his inability to go past the semi final stage as his weakness. They might term him as unsuccessful for the lack off trophies. But he is not bad at those too; with a very competitive PSV team he has won the one European cup and many Dutch league. How can some one forget the performance of his PSV side in 2006 champions' league semifinal against A C Milan? Yet, it could be argued that with his latest failure to take Russia to final, he can't be put in the company of the greatest. But all these team whether it was Korea or Australia or now Russia, never was expected to script such great things. He could inspire a bunch of average players to perform tremendously in the toughest of all tournaments will testify for his greatness. If you look the way Russia and Australia qualified for the tournaments that alone will say the fragility of these sides. But still he is able to drive his boys to achieve greatness in these tournaments.

Guus Hiddink for all these feats is loved and admired by fans around the Globe. He is worshipped in the countries where he worked. An Australian newspaper famously suggested imposing Guus tax (in order to pay his wages) so that they can hold on to this guy. South Koreans renamed the World Cup stadium in Gwangju in his name. Russians may surpass these when they have let go him after 2010. Guus Hiddink can be described as the only minimum guarantee coach in world football - "The Guarantee that He will not fail you."


All About FC Barcelona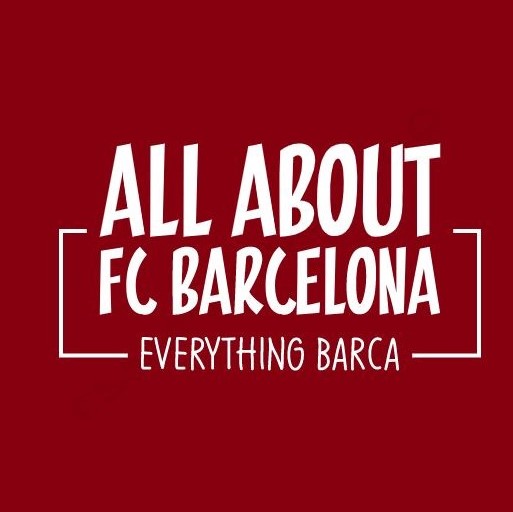 AllAboutFCBarcelona.com is a Blog dedicated to the Most prestigous Club in the world, FC Barcelona by an ardent fan. Here I discuss about the Latest happening surrounding our Club and present my Views about the same.