Ok, there is no rumour yet about an official Barcelona bid for this Russian striker; but all the Barcelona fan blogs, forums are dictated by the 5 feet 8 inch Russian. All things are discussed - where should he play, should Guardiola change the system, is he that good etc. After the Sweden- Russia match, the only big club which was interested in making bid for him was Arsenal (apart from Everton and Manchester City). But now after his destruction of Holland - Milan, Chelsea all are interested. Nobody is making a decisive approach because of his stated affection to Barcelona. His affection started with the club at the times of the great Brazilian Romario. It was the former Russian Football Federation president Vitaly Mutke who dragged Barcelona into the plot when he stated that the two clubs which are close to Arshavin's heart are Zenit and Barcelona. Barcelona fans might be thanking Vitaly Mutke for bringing the club into the race to sign the talented Russian. Arsenal manager Wenger along with Milan's Ancelotti have openly praised the 27 year old. He might have bloomed a bit late but have taken the world by storm with his performance in Euro. Barcelona maintains a great chance to sign him even though there could be some possible trouble with his signing.
The biggest will be where he will be fit in, he is a natural winger and can play at the place of Ronaldinho - but it is proven that he does wonders in that floating strikers role. Second is the price, he might come cheap but will be very expensive to be kept in the team. Zenit pays some 60,000 pounds per week and some bonuses are also involved, add to this the fact that in Russia football players are taxed less. But thinking of a possibility of seeing him play along with Messi excites me. Anyway there is a rumour doing the rounds that Abrahmovich has asked Scolari to prefer Arshavin ahead of Deco. Who ever signs him has to be careful in dealing with him, he has a history of being a bit wayward. He lost the Russian captaincy for an alleged assault on an Andorran player and it is said he lost the captaincy of Zenit because he partied till the morning (sounds similar to Ronnie!). But there is still hope, he has shown a tendency to fall in line when pulled up - this was demonstrated by both Dick Advocaat and Guus Hiddink.

Roman Anatolevich Pavlyuchenko, was the first Russian to be linked with Barcelona in this summer window. Eventhough Arshavin has taken all the news spot, the rumour regarding Pavlyuchenko simply refuse to die. He could form the leathal partnership with Ashravin at Barcelona. And one more thing he will come much cheaper. It looks like Barcelona can count on the service of maybe Ronaldinho and Eto next season. Atleats in Ronaldinho's case, it looks rather unlikely that he will find a club to suit him. Last week when the press questioned him about the transfer, he replied that his current contract will run till 2010. Both these players are pretty unhappy with the way Guardiola has treated them, they are basically not sure whether they are in the scheme of things for next season. This may be good, these two guys should be fired up to prove the world that they are no push over and regain their places back.
All About FC Barcelona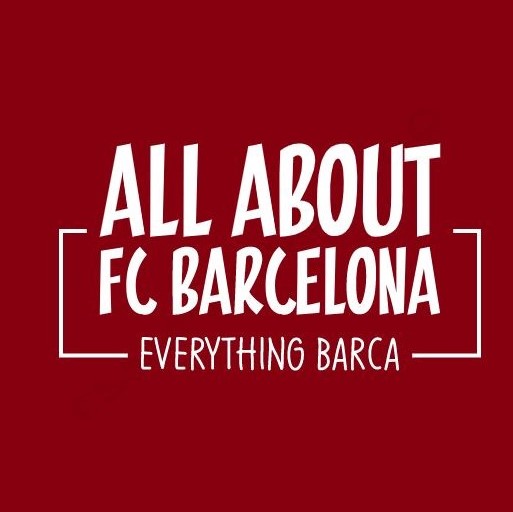 AllAboutFCBarcelona.com is a Blog dedicated to the Most prestigous Club in the world, FC Barcelona by an ardent fan. Here I discuss about the Latest happening surrounding our Club and present my Views about the same.