Griezmann has done precious little to affect the game in Barcelona after his arrival in summer. Does he deserve to be in the starting eleven? Maybe it's just the first season settling issues, Maybe Not!
Antoine Griezmann has managed to divide the Cules into two sections with his performance so far this season. There is one section that truly believes that he has been good so far and will get better with every match he plays. And then there is the other that believes he needs to be eased slowly into the team so that he will start learning Barcelona way gradually.
In either case, all fans are united in the belief that Griezmann was the perfect and most suited signing we did last summer. No one doubts his caliber. The only doubt is whether the expectation that he will be a grand success in his first season is fair to the Frenchman or not.
Griezmann has struggled to Link with his Team Mates
Griezmann's transfer was one of the most awaited ones in the near past, especially considering how it collapsed a season ago (and the circus thereafter). He was supposed to be an instant impact player, as he was already plying his trade in La Liga. That never materialized.
One will not doubt the effort he is putting on the field. The tireless running, the constant trackbacks all shows his absolute commitment to being a success at the Club. But for a marquee signing these are not enough. It would have been enough for someone like Martin Braithwaite, not for top talent like Griezmann.
Messi-Griezmann Partnership has not Taken Off So Far
The biggest obstacle for Griezmann'sprogress at Barcelona is his inability to strike any kind of understanding with Messi. At this moment it resembles the struggles the like of Fabregas or Alexis had in Barcelona. All of their natural playing roles are already taken up by Messi. The same is true with Griezmann. It was no surprise that Griezmann's better performances in Barcelona came with Messi absent from the line-up!
The success of Griezmann will depend largely on how he readjusts his game to fit in with Lionel Messi. It may sound difficult, but not impossible. That's what Neymar did after his first season struggle. And the results were amazing. Neymar himself realizes that he would never enjoy playing 'The Beautiful Game' like that ever in his career.
Should Griezmann Start at Barcelona?
No one is questioning his ability and talent, but there is a case to be made to not have him start in the first eleven. The first is the linking up of Braithwaite, Saurez, and Messi in the first match after the restart. It was quite refreshing to see.
Braithwaite was offering Messi what Griezmann has struggled to do in his short stint at Barcelona. He looked really good on the left and at times it felt he was doing similar to what Henry was doing under Guardiola. Even though the comparison with Frenchman is too much for a player like Braithwaite.
At the moment it safe to say that the MSB trio looks better than the MSG trion. And then Fati also doing good on left, the left side of the attacking trio looks to be a matchup between those two.
In the center, it will be always Saurez once he is declared fully match fit. Despite his struggle sometimes (Especially in Europe) for scoring, Saurez is a much more impactful player in the Center of strikeforce. And obviously, he has a telepathic understanding with Messi. Maybe its time for Griezmann to wait for his turn and slowly get integrated into the team.
All About FC Barcelona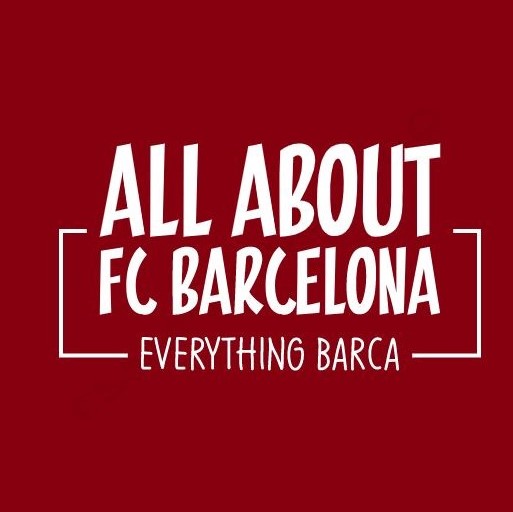 AllAboutFCBarcelona.com is a Blog dedicated to the Most prestigous Club in the world, FC Barcelona by an ardent fan. Here I discuss about the Latest happening surrounding our Club and present my Views about the same.