FC Barcelona suffered their first defeat of this years La Liag season at Camp Nou infront of an almost packed house. Let's just hope they don't do this often as we may not be able to afford the same. The team can be rated as a 5 out of a scale of 10. So let's get to the business straight away.

Victor Valdes - 8 - The Barca player on the pitch. He would have been hoping to have a quite laid off night, but ended having a pretty busy one. Couldn't have done anything on the two goals. Made quite a number of unbeleivable saves and he was the reason why the socreline was kept at 2-0.
Adriano - 5 - He looks like a one dimensional player to me. he always cut outside. there were some decent crosses but overall had a average night. Looked absolutely clueless inside the box and always looks low on confidence in cutting inside.

Pique - 6 - Was woefully exposed by his partner throughout the match. Would have been cursing himself for not taking a couple of decent chances he had. He lloks like a pale shadow of himself of last season. Hope that he will improve with each game.

Abidal - 1 - Woeful, awful, shameful, horrible throughout the match. Helped Machesrano in getting the yellow card. Looked clueless with his positioning sense and gave the feeling that Barca was playing with a one man central defense.

Maxwell - 5.5 - Nothing special. Looked terrible in defense but showed a bit more flair while go forward. Send in a great cross for Bojan early in the game.

Mascherano - 5 - Not a debut he would have hoped for. Looked pretty slow and was completely out of rhythm with his teammates. He will take more time to settle down and shouldn't have rushed in.

Iniesta - 6 - Agains yet another poor performance. there were some flashes of brilliance but nowhere near what he is capable of. Looked poor with anticipation and I thought for the majority of match he was not much interested.

Keita - 5 - Another poor performer of the night. Didn't know what was exacty his role, but whatever it maybe he totally failed. Luckily for him it's not only him who failed to make an impression.

Messi - 6 - There were some flashes of brilliance, but they were very few and very far in between. The match reminded of the performance against Inter Milan.

Bojan - 4 - It was criminal to miss such a great chance. But throughout the first half he didn't bother to drop back and link with the midfield. Was good to see Guardiola starting with him, but he needs to put a bit more effort to make an impact.

Villa - 6 - Not a great night by any means. Tried a bit but the Hercules defense had him in control throughout the match.
All About FC Barcelona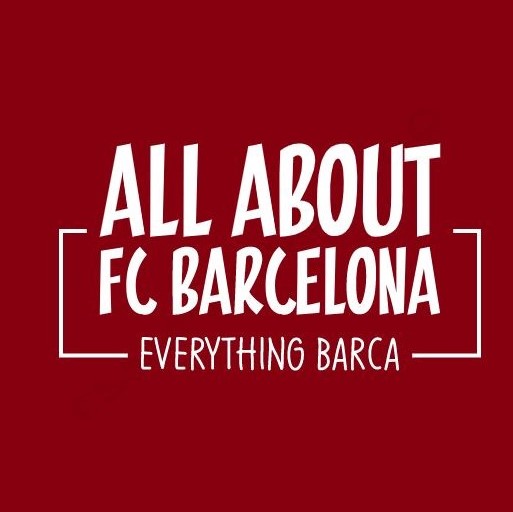 AllAboutFCBarcelona.com is a Blog dedicated to the Most prestigous Club in the world, FC Barcelona by an ardent fan. Here I discuss about the Latest happening surrounding our Club and present my Views about the same.