This year's Ballon d'Or would be one of the most contestly fought contest in recent years. The front runners of this years award are Andres Iniesta, Xavi hernandez, Lionel Messi, Diego Forlan and Wesley Sneijder. The Ballon d'Or and FIFA World Player of the Year award has been merged from this year and has been Christened as FIFA Ballon d'Or. The inaugral award already has raked up enough interest, with everyone linked with football making their choice heard. Jose Mourinho has backed Wesley Sneijder to bag the award whereas the FIFA World Cup Golden Ball winner Forlan has backed Xavi Hernandez to win it. Mourinho in his typical arrogant fashion has dismissed Andres Iniesta, despite an excellent World Cup campaign, topping it with the Winning goal. Diego Forlan had a great World Cup and led his under achieving club side to UEFA Europa Cup, but fails to impress the "The Controversial One". Meanwhile Messi with a whopping 47 goals in all competition is expected to retain his title, eventhough a weak World Cup Campaign is going to act against him.
In a World Cup year, its always a tradition to give the most coveted award to the most deserving player from the World Champions. Iker Casillas is absolutely right in demanding that the award should go to a Spaniard. Andres Iniesta was the outstanding player for Spain throughout the tournament capping it with the one of the most important goals of his career so far. But there is no denial of the fact that his rest of the season was marred with constant injuries. Meanwhile Wesley Sneijder was instrumental in Inter Milan's tripple triumph and it should not be over looked about the fact that he was able to take his team to the World Cup final. But losing the final could have already cost him the coveted Ballon d'Or trophy. Many may argue that it should not be used against him. But going by what Mourinho said to be-little Forlan's achievement, arguing Europa cup as a grade lower, FIFA World Cup final has to be the biggest test in a player's career.

Xavi Hernandez has been the engine of Barca and Spain for all these years. He was instrumental in Barca's triumph of last season, even playing with an injury in the latter part of the season. That injury may have limited his effectiveness in the World Cup. But he was one of the most consistent player of teh Spaniards, maybe Villa and Iniesta were the only better players. With Iniesta missing with injury, at times Xavi had to play the lone creative role in Barca's midfield. His best performance has to be the one at Bernebeu creating that goal for Messi from nowhere. Last season, all major teams had the simplest of plans to nullify Barca - it was to hack Xavi out of the game. And some did succeed in the same also, especially Inter Milan in Champions League semi final.

Sometimes back, I saw a list of top ten Spanish Players of all time compiled by someone in BleacehrReport. The author ranked Xavi Hernandez as No.1. I myself felt a bit odd at that time seeing Xavi at No.1 spot. But looking back we can see the clear logic of the author ranking him as the No.1. For years Spain has been seen as the perenial under-achievers, and it is no mean task to make the side and the nation believe that they could do it. There is no doubt that Xavi has been the most important member in that Spain side which won the Euro and the World Cup. Iker Casillas may be the captain of La Roja, but it is unofficially called as Xavi's Team. And he truly deserves the inaugral FIFA Ballon d'Or award for his brilliance, vision and unassuming nature which took both his national and club sides to great triumps.
All About FC Barcelona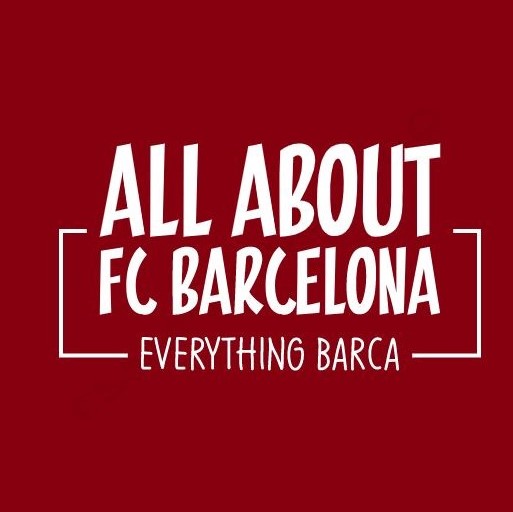 AllAboutFCBarcelona.com is a Blog dedicated to the Most prestigous Club in the world, FC Barcelona by an ardent fan. Here I discuss about the Latest happening surrounding our Club and present my Views about the same.