I honestly can't believe that I missed so much of action at Barca. Been away for sometime with some work. Let me first apologise to the regular readers for not updating the blog.Eventhough I was tracking each of Barca's event, never got substantial time to pen down my thoughts. The last time I wrote was about the nonsense of Cesc pursuit and am delighted that it atleast ended for the time being. But there is no let up in on field and off field action at Barca. Now the latest is the Ibrahimovic story getting evolved wonderfully. No idea how this happened to develop into such a mess. Let's come back to that later. First the most brilliant event of these weeks - the astonishing comeback by Barca in the Super Cup. I have to admit that i didn't believe that we will overturn the 3-1 deficit from the first leg. First of all, most of the first team players were vacationing after a long World Cup campaign and weren't in the best frame of mind and the last time we were down 3-1 in a two legged tie we failed to overturn the deficit. But this time it was different. As far as the victroy at Racing is concerned, I think I might write an entire post on that match.
Sevilla had themselves to blame for the debacle after deciding to stay back and absorb the pressure. Many pundits were expecting them to rest some of the first team starters as they were having a decisive Champions League qualified in midweek. I found their decision to rest the likes of Fabiano simply stupid. I mean this is the start of the season and if you are going to expect that your players are going to get tired playing two match in four days this early in the season, you got to be stupid. Now they saw Barca overturning the 3-1 deficit and got kicked out of the Champions League also. They dug themselves into a hole by trying to absorb the pressure and their was no let up of the same. The first goal was a bit fortunate but the rest were absolutely brilliant, both in the execution and the vision setting it up. It also brought in the same old topic back again of how we play better when Ibrahimovic is not in the side.

I predicted that Bojan will make his mark last season, I was partially proved wrong and partially proved right. I was proved wrong because Guardiola for the majority of the season failed to see him as a realistic option. But he did really well towards the end of the season. But this season could turn out to be a "Do or Die" season for the little Bojan. He is the Future of Both Spain and Barcelona, but it is yet to be seen whether he will get the oppurtunity to fine tune his skills. He has been with the first team for the last two season but you have to agree that he has got only a less number of quality oppurtunity. I mean whenever Bojan was in the team, the majority of the first team players were missing. That's why this season, it is essential for him to have a regular place in the first team or atleast emerge as the first choice replacement. His pre-season performance were not that great and that has led a number of fans questioning his ability. We have been really spoilt by the recent success of the club, and we have grown into quite a demanding lot. We should give him the time to settle, I would say give him the time we gave to Ibra to settle, then judge him.

Mascherano as Defensive Midfielder

I am not going to go over-board on this signing. It's a decent option but considering his performance as a lone DM for Argentina, he could struggle as a lone DM. But it gives a bit more defensive option for Guardiola. Especially his experience is going to count and definitely he is much more creative than Busquets.

Coming to the Ibrahimovic debacle, I predicted this. Mine was the lone voice who questioned the wisdom behind the move of acquiring him. Looks like now everyone is convinced that he wasn't the best choice. I am not saying that he is a bad player. He is one of the best players around the world at this moment. Like, Hleb he was also bought for all the wrong reason. We were told that he would add the most needed aerial threat to Barca, which could be essential in negotiating stubborn defenses. Give me a break, you just had to watch the Manchester United vs Inter Match two seasons back, to understand that he is not that. At this moment Ibrahimovic has joined Milan in a one year loan deal with an option to buy him for 20 Million pound after the loan. Now that represent a huge loss for the club. Quite a quick turn around for a guy whose official presentation saw a record number of fans turning out, followed by an absolute pandemonium.

Many Barca fans prefer to blame Laporta for the Ibra-Eto'o swap than Guardiola. There was no need for us to get involved in the market at a time when Madrid had inflated it beyond proportion. When I wrote a piece of Has Laporta gone Crazy, many reputed Barca fan bloggers were trying hard to find justification in the deal. There defense was with market being so inflated we had to pay high for Ibra. But what was the real need of it? Oh, I forgot, Eto'o for all the years of service was a negative influence in the dressing room. Quite strange that in his entire tenure he was never labelled like that, but with Guardiola's arrival he became the bad boy. Every striker when confounded by a bit of uncertainity will become a bit volatile and Eto'o reaction when Henry arrived at the club should be seen in that perspective. As I wrote earlier, the entire Eto'o - Ibra swap was done to get rid of the former, and hence failed because the benefit of the club was nowhere in the picture. If we were really interested in having a better striker, we could have brough Villa for around 45 Million last season. But then that wasn't the objective, isn't it?

mai
Meanwhile in all these mess, we have been paired in a relatively easier group for Champions League. Again the presence of Rubin Kazan should worry a lot, but still we are expected to cruise through the group, especially with Villa as the centre forward. All the doubts of whether Villa will take time to adjust to Barca's style was blown away with his debut performances. Meanwhile our eternal foes Real Madrid has a group to savour. The most funny for me was after their qualification Totenham striker, Crouch was wishing for Inter or Real Madrid, indeed he got the former. Maybe we should be a bit careful with what we wish for.

The Barca Atletic boys has meanwhile started their campaign with a 2-1 victory against Celta Vigo.
All About FC Barcelona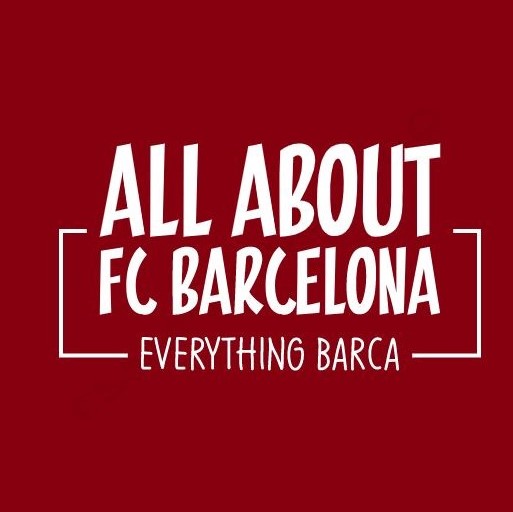 AllAboutFCBarcelona.com is a Blog dedicated to the Most prestigous Club in the world, FC Barcelona by an ardent fan. Here I discuss about the Latest happening surrounding our Club and present my Views about the same.