FC Barcelona failed once again to register a victory against the Russian side Rubin Kazan. That is quite an understatement, as Barca trailed for large part of the match. A first half penalty gave Rubin Kazan the lead but a second half penalty from Villa equalised for Barca. We once again had the most of the possession and had some seriously good chances to put the match to rest. But faile dto take any. With a 5-4-1 formation Rubin kazan's idea was to choke Barca and had to admit that they seriously managed it for the most part of game. Contrary to expectation Guardiola brought in Mascherano in place of Keita. We thus had a mmidfield of Xavi, Mascherano and Busquets and it was destined to lack creativity and it did show up throughout the first half. The defense had the now familiar look of Pique, Puyol, Alves and Maxwell. The attack had Villa, Pedro and Iniesta.
Barca completely choked by a defensive Rubin Kazan
The first half was yet again a familiar story, with Rubin Kazan having 5 in defense and 4 in midfield. And that effectively choked us to death. Once again Guardiola extensively used the modern libero concept, this time with Mascherano. I still haven't got the idea of using a that floating position against a team with 9 in midfield and defense. If he is interested in using an extra man in midfield to break the formation, then the best option have to be a 3-1-3-3 formation. Leave that for the time being. For all Rubin Kazan's choking strategy we had a couple of decent chances but wasted all of them in the first half. In the 12th minute Pedro ahd the best chance of the half but his intelligent scoop had a bit of deviation and ended hitting the bar with the goal keeper and defense beaten. Villa's through ball which set up Pedro for that scoop was exquisite. In the 26th minute Villa came near when his volley from an Iniesta corner went inches wide. In the 29th minute Rubin Kazan was awarded a penalty after Dani Alves and Pique combinly brought down Kaleshin. Noboa converted the penalty but Valdes will be cursing his luck after the ball deflected off his leg into the goal. That goal brought back memories of our defeat to Rubin Kazan at Camp Nou. In the 34th minute Pedro and Alves played a neat one-two on the right before Alves sending in a good cross in to middle. Unluckily Villa couldn't reach that. Two minutes before the break Pedro had a great chance to equalise, but ended shooting wide after a Villa header set him up.
Villa equalises for Barca from penalty
Second half started the same way, with we having all the possession but with no end result. We passesd and passed but not a single ball got into the fin al third. In the 59th minute Iniesta was brought inside the box and we were awarded the penalty. Villa squeezed past the goal keepr, was quite lucky as it lacked much power and the goal keeper got a hand to it. Immediately Guardiola introduced Messi in place of Mascherano. In the 62nd minute Alves wasted an absolutely brilliant chance after he cleverly intercepted a back pass to goal keeper. His anticipation of that back pass was unbelievable. If you have got time watch the replays of the same. In the 64th minute Iniesta send in a floated cross to Alves inside the box, Alves headed it back to Villa's path and the goal keeper did well to intercept that. Again with the goal we looked more comfortable and was looking in total command. In the 71st mminute Iniesta send in a great ball into box looking for Messi, defender Bocchetti could not deal with it completely but Messi's shot was blocked by keeper. With Mascherano off and Messi in we were playing much quicker and that was shown in the better performance in the second half. In the 85th minute Guardiola brought in Bojan for Villa. In the 87th minute Martins physical and aerial strength troubles our central defense which ended with Martins header hitting the post. That was pretty lucky. In the 89th minute Bojan wasted a great chance to win the match for Barca but he couldn't direct his header properly. The match ended with a great move and chance. Messi played the ball to Iniesta in the box, Messi played it back to Iniesta who tried to curl the ball which went just inches over.

As I wrote in the preview a draw at this ground should be considered as a great result. This is one of the most toughest match in the group and I would say it is a job well done. There are so many positives to be taken from this match. First of all we showed tremendous character to come back from a goal behind. And we had decent enough chances to win the game also. We still remain pretty much in a good position in the group. Coming to individual performance, I have to admit that this is one match which seriously underlined the importance of Iniesta. Against a stubborn defense, he can creat one or two moment of magic which could be crucial. How we all wish he was there for that match against Inter. Messi looked good in his brief time and most importantly pretty fit. Pedro wasted a couple of good chances and was pretty quiet especially in second half. But that was expected especially against a team like Rubin Kazan, but he made his presence felt in first half. Martins with his physique and pace troubled both our center back and it has to be said that Pique had a pretty poor match. He was sole responsible for that penalty and looked shaky indefense throughout the match. The rest of the team gave a decent account of themselves but not anything great.

All About FC Barcelona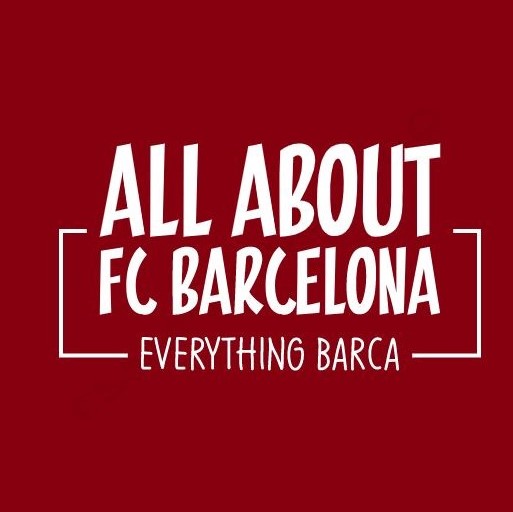 AllAboutFCBarcelona.com is a Blog dedicated to the Most prestigous Club in the world, FC Barcelona by an ardent fan. Here I discuss about the Latest happening surrounding our Club and present my Views about the same.