FC Barcelona starts their Champiosn Leagu campaign at the Nou Camp against Greek Champions Panathinaikos tomorrow. After the 2-0 defeat against hercules, it could be thebest thing the players can ask for. A match this quickly means Barca has the perfect platform to bounce back and turn the topic away from that defeat. In that sense, it is essential for Barca to win this game preety well. Nobody expects Barcelona to lose back to back match at the Camp Nou, so we should see the players more determined to produce a perfect performance. Onething the defeat against hercules taught us is that there is a heavy price to be paid for being complacent. Sport.es has reported that Guardiola is angry at his players and did let them know about the same after the defeat. But many of us is actually angry at Guardiola for trying non-sense thing. I sincerely hope that sanity returns to Guardiola abd he learns from the blunder he commited. But knowing this man, I have a belief he will never learn from his mistakes.
We have a great record against Greek opponents at Camp Nou. The defeat at the hands of Hercules means that Barca players will do anything to maintain that record. GUardiola has almost everyone available for selection, except the injured Jeffren. But it is to be seen whether he will still continue to use Abidal in the Centre Back position. Many of the fans have argued about always having a left back similiar to Alves. One thing the defeat against Hercules taught is that it is not always a great thing, because your two centre backs will be left alone at testing times. I have no idea about what is going in Guardiola's mind. i would give a line-up which I would like to see. As ususal we can expect Valdes to be on the goal and he will be sincerely hoping for a quiet night tomorrow. The defense will be the point of discussion and I expect that we will go back to our traditional defense with Alves, Pique, Puyol and Abidal. Busquets, Iniesta and Xavi should form the midfield. Pedro, Villa and Messi should lead the attack. Knowing Guardiola, there is no guarantee that this line-up will be fielded. He may be on a mission to make Abidal the greatest Centre Back of all time, God Knows! If 90% of the line-up is featured then we should comfortably win this one. I predict a 3-0 victory only if Guardiola decides to behave responsibly.
All About FC Barcelona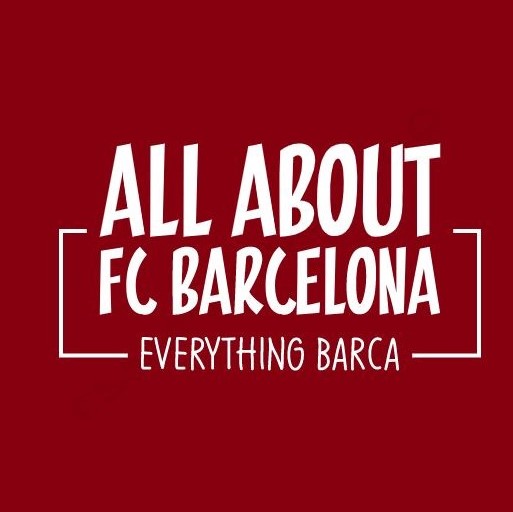 AllAboutFCBarcelona.com is a Blog dedicated to the Most prestigous Club in the world, FC Barcelona by an ardent fan. Here I discuss about the Latest happening surrounding our Club and present my Views about the same.