Tough Job ahead at San Mames
FC Barcelona will be looking to continue with their winning streak continuiing when they visit San Mames on saturday. Our last visit to San Mames did end up in a 1-1 draw, but the fans will be hoping this time the score resembles something like Bilbao's visit to Camp Nou. That match we won 4-1 (FC Barcelona -4, Athletci Bilbao - 1), with Bojan Krkic scoring twice. It was from that game Bojan started to appear as a genuine option for Guardiola last season. The kid will be hoping and definitely need a similiar effect from tomorrow's clash. He has been below par in last two matches and had to start turning it around as soon as possible. Again it has to be seen whether he get any playing time in this match. Athletic Bilbao currently lies at the seventh position with just two points behind us. With only just four match into the season, those statistics doesn't mean anything. The way this season is shaping up again it will be a dog fight between Barca and Madrid and for that every point matters the most.
Guardiola has announced the squad that will be travelling to Bilbao. Abidal and Messi are the absentee from the squad. Thiago has been a surprise inclusion. The entire squad list is Valdés, Pinto, Adriano, Maxwell, Alves, Piqué, Puyol, Milito, Xavi, Sergio Busquets, Iniesta, Mascherano, Jeffren, Bojan, Pedro, Villa, Keita and Thiago. Guardiola will go with his strongest defense in this match with Alves, Pique, Puyol and Maxwell. Busquest once again may play the modern libero role. I have serious doubts about this new tactics. Ok, it's good against team which have very good attacking front line. But it won't be that easy against teams who can press in midfield. The best way to break such a tactis isto press Xavi hard, that will leave Xavi with only one outlet and that is Dani Alves on right. That will neautrilize Xavi as an attacking threat. Something Inter Milan did well last season at San Siro. I would expect Iniesta and Xavi to form the midfield in this match. The frontline would be for me Pedro, Bojan and Villa. Many would like to see Bojan off the line, but I still believe he can turn things around. I would predict a very tight game but I am confident Iniesta and Co pulling it off. I predict a 2-0 victory for us. Meanwhile the news is that messi is recovering weel and may make the trip to Rubin Kazan.
All About FC Barcelona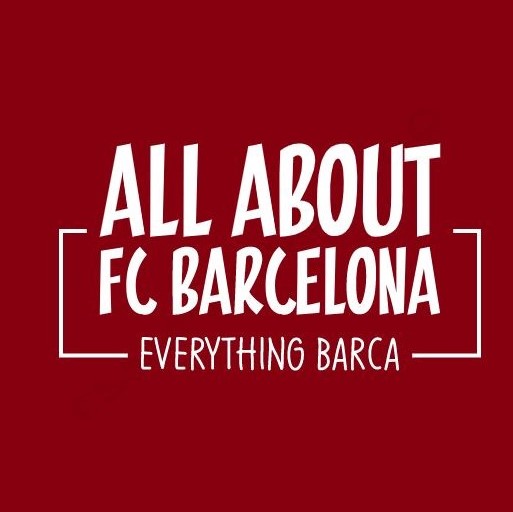 AllAboutFCBarcelona.com is a Blog dedicated to the Most prestigous Club in the world, FC Barcelona by an ardent fan. Here I discuss about the Latest happening surrounding our Club and present my Views about the same.