Hercules club's victory over FC Barcelona has to be the biggest upset of recent times in European football. The surprise factor became bigger considering the fact that it did took place at the fort of Camp Nou, on one of the most important day in Catalunyan calendar. Most of us have still not come to to terms with the defeat. It was the stellar effort from Valdes which helped Barca escape with a 2-0 defeat and that fact makes the defeat even more worse. This has to be the biggest defeat Barca has faced in recent times. We have sufferred more bigger defeats but those came from sides who had a serious chance of defeating Barca. Hercules recent addition did make them a tricky opponent but still our boys were expected to stroll past them Instead they bulldozed us to a memorable 2-0 victory.
I know, many may argue that I am crazy to derive anything positive from yesterday's performance. But I would look into the more positive side of the defeat for the time being. Barcelona has been extremely poor and the biggest positive has to be all of the players acknowledges that. We didn't hear the usual rhetoric of "We played welll, but wasn't lucky", after yesterday's defeat. Since they have admitted the fact, there is a high chance that they will not let that happen. I would like to draw a parallel to Pep Guardiola's first season in charge and Spain's first defeat in the World Cup. And that should help Barca resurrect from this pretty bad start.

Another good thing about this completely shocking defeat is that it came pretty much at the begining of the season. That means if we concentrate hard and the players don't lose the focus then we can easily get out of this. But for that Guardiola has to return back to the basics with his tactics. Abidal definitely can be used as an emergency centre-back but I am struggling to find the logic behind in using him when other much accomplished Centre-Backs are available. Milito should have been paired with Pique in this match and as I wrote earlier in the first match also. But with Pep, it is difficult to see logic. Once he has decided on something he would destroy the entire team for that. Last season it was his reluctance to substitute Ibrahimovic when he was absolutely poor, and this season he has already decided that Abidal should be the centre back. I am not sure what Milito will be feeling in such a scenario, especially he showed his importance in stopping the Spanish attack in Argentina.

The performance of Mascherano in the match questions the logic of giving him the debut. It was absolutely illogical as he didn't have any serious playing or practice time with the new team-mates. He looked pretty slow and static and re-inforces my belief that he like Busquets will not command much respect as a lone defensive mmidfielder. Already many fans have started questioning the logic of selling Toure, especially seeing Abidal's performance as a centre-back. There are some section of fans who are still stuck with Ibrahimovic. They were quick to jump on Villa's performance and stamp him as unfit to lead the line-up. But the fact of the matter is that in Barca the centre forward doesn't have to lead the attack, he just have to support the star player and a great midfield. By the way Guardiola for once against Panathananikos should stop using Villa on the left. Go back to the 4-2-3-1 formation we employed very much last season with Messi behind Villa falanked by Iniesta on left and Pedro.

But the biggest worry for Guardiola is the performance of Xavi and Iniesta in last two matches. Xavi was beter than many yesterday, but was not anything special. Iniesta had a great second half against Racing but was absolutely invicible yesterday. Many ultra Xavi fans have already ridiculed Iniesta calling him unfit to lead the Barca midfield as he cannot do a Xavi. One should understand that Iniesta and Xavi are two completely different player, and that is the major reason why they are so dangerous as a pair. So don't expect him to do what Xavi does as he is a completely different player. But it is time Guardiola gave these two guys enough cover, to play their game. Busquets or Mascherano should not expect these little guys to cover them rather it should be the other way around. Th e defense has been playing a pretty high line throughout these two matches and Guardiola needs to address these issues pretty soon. Guardiola has enough time to address all these issues, but if he has the will. But it is yet to be seen whether he is ready to take the bate.
All About FC Barcelona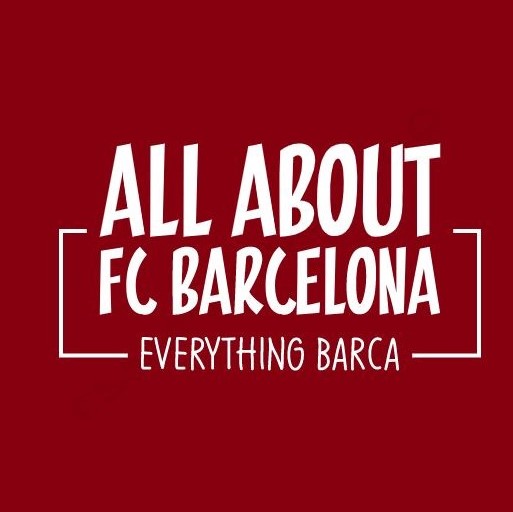 AllAboutFCBarcelona.com is a Blog dedicated to the Most prestigous Club in the world, FC Barcelona by an ardent fan. Here I discuss about the Latest happening surrounding our Club and present my Views about the same.