Newly promoted Hercules made a mockery of the attacking talent Barca possessed by dominating a match and winning it quite comfortably. This was suppposed to be a cake walk and I myself predicted a 5-0 drubbing tonight at the Camp Nou. Instead Hercules gave an astonishing drubbing to the defending champions. In my preview I did wrote about the usual troubles we face adter an international break. But don't blame FIFA for this defeat, it is all made by one man - Pep Guardiola. In a way this is not a surprise defeat, as Hercules has done this to Barca when last time they were in the top flight. Barca B, who played at the same time went down at Cartegena 4-1, but that could never be considered as a humiliation. In my preview I argued heavily on not using Abidal as a Centre-Back and giving Mascherano the start. My fears were proved right with some awful performance. I will come back to that later.
The match was preceded by Celebration of Catalunya day. There was a big chance of players losing their focus in such high profile atmosphere. But nobody expected the bloody club staffs to lose their focus. They forgot to wet the pitch and it was pretty dry throughout the first half. This cannot be used as an excuse for the absolutely shameful performance but still throughout the first half we saw Barca players struggling to run with the ball. Now coming to the line-up. Guardiola for me has started to think that he is some super coach and can make thing happen the way he wanted. Otherwise which sane person will still continue using Abidal as a centre back when he have the absolutely brilliant Milito available. For the record Puyol was included in the squad after being declared fit before the match. The back line lined up with Adriano, Pique, Abidal and Maxwell. The midfield had Mascherano, who was making his debut with Keita and Iniesta. The front line had Messi on the right, Villa on the left and Bojan in the centre. From teh line-up it looked like a 4-3-3 formation but throughout the match there was no formation.



First half started as expected Barca parking almost the entire team in Hercules half. For the first 20 minutes I was struggling to find out what kind of formation we were employing, after that I stopped bothering. The bottom line was that we had no specific formation and the entire team was all over the pitch. Abidal as the Centre Back was having a great night putting all his team mates in unnecessary risk. In the ninth minute Bojan should have put us ahead but he missed he easiest of all chances. Villa set Maxwell free on the left with a beautiful flick, Maxwell continued his run before sending an absolutely perfect cross in the middle. The only thing Bojan had to do was to get a touch, which he failed to do. After that our players were wandering all over the pitch with not much of purpose. In the 20th minute Mascherano celebrated his debut by picking up his first yellow card in the blaugrana jersey. To be fair, Mascherano had no other choice after the brilliant Abidal put exposed him completely. In the 26th minute Mascherano pulled down Drenthe and was pretty much lucky not to see the second yellow card. But Barca was not that much lucky as the resulting free kick ended in the back of net. Royson Drenthe's freekick was headed on to the centre with the defense completely exposing the poor Victor Valdes. Valdes blocked the first attempt but was helpless when ValdeZ of Hercules struck. The goal did wake us a bit especially the crowd. In the 28th minute Iniesta send in a great cross but Pique missed it by a whisker. Pique had to great chances in the half from header but failed to find any proper direction on both of them.



Pep Guardiola took off Mascherano and Bojan and brought in Xavi and Pedro from the start of second half. It added a bit of speed in the begining but pretty soon it was all back to normal. Everytime the ball goes through the middle, the defense which hold an unusually high line was exposed. In the 59th minute Hercules doubled the lead with an absolutely brilliant counter attack. Guardiola reacted by taking off the poor Adirano off and bringing in Alves. In the 63rd mminute Messi saw his effort saved by the goal keeper. For all our efforts Hercules had an excellent chance of extending their lead but Victor Valdes mad an absoluetly brilliant save. Villa and Pedro had both shot saved by goal keepr, but to be honest none of them posed any serious danger. Towards the end of the match Valdes made a brilliant double save to deny Hercules taking a 3-0 lead.

Putting blame is pretty much easy in this match. I will write a extended post later with my rating of each player. We host Panathanaikos on Tuesday and a repeat of the same performance is not accepeted. every player bar Valdes was poor and the international break is not an excuse for such shameful performance. I am no big fan of Guardiola, but don't see me as a biased person when I put the blame of this humiliation on him. It looks like the recent success is getting into his head otherwise please someone expalin his insistence to use Abidal as a Centre Back. Abidal is a very good full back but his positional sense is absolutely poor and is a not an option at Centre Back, especially at Barca. Continuing this policy will only help in destroying his confidence, maybve thats what Guardiola wants? Even with the technological advances of recennt years, the game is plain simple. Every new season is a new start and you start from zero. So you probably would do better by getting the team settled and then improvising a bit. Machesrano was never ready to make his debut and looked pretty slow by the way he played. In all the euphoria about the Racing win, I have highlighted about the problems we are facing in defense. It is all made by some stupid decision at managerial level. Guardiola has to get back to the basics and stop the team from being complacent like this.

It will be a criminal offence if I failed to appreciate the wonderful effort put by Hercules team at Camp Nou. They had the determination to take something out of this game. When their coach said that they came for a victory to Camp Nou, nobody took him seriously. Now things will change. Drenthe has been much maligned after missing that great one to one chance against Valdes two seasons ago. He finally made ammends for that mistake. The team worked really ahrd in closing down any small oppurtunity and the fact that the goal keeper never had to make any difficult save is a testimony to that. They were organised and determined, both were missing from the defending Champions.
All About FC Barcelona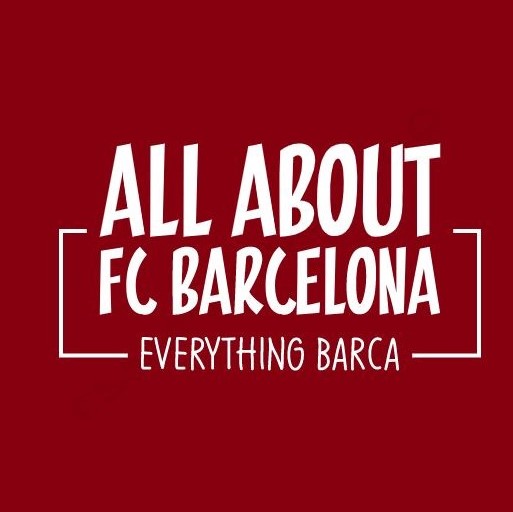 AllAboutFCBarcelona.com is a Blog dedicated to the Most prestigous Club in the world, FC Barcelona by an ardent fan. Here I discuss about the Latest happening surrounding our Club and present my Views about the same.