Will Argentina qualify for 2010 world cup? This seems to be the question in everyones mind nowadays. If you have asked me this before the Argentina- Brazil match, I would have definitely said a Yes; but now even I am doubtful. Argentina has been my favourite natioonal team for years. Mr.Mardona has been the major reason for that fixation and it is sad to see Argentina struggling to qualify under him. The old saying "Good Players, don't Make Good Coaches" looks like becoming true in Maradona's case. Barcelona ace Lionel Messi has been the subject of many attacks by Argentinian fans in recent times. They can't understand how he play so great with Barcelona and looks out of sort in the Argentinian Jersey. Messi has been trying hard to defend himself and he do have a point - football is essentially a team sport. Until the team clicks he can't do anything. There are rumours that Maradona is so unhappy with him and is not in talking terms. Messi is not alone in this kind of mess. Christiano Rinaldo, his rival find himself in a much worse situation in Portugal's qualifying campaign. But then Portugal's non-qualification will not be same as Argentina's. At times I feel that it would have done them a world of good if they have gone against Brazil and Paraguay looking for a draw. But then this is Argentina and you can't even think like that.Anyways the equation is pretty simple for Albicelestes', win the next two matches and easily qualify.
Its easily said than done. Especially with a team which failed to score properly in the last two games. With this Argentinian side one thing is guaranteed, there is no shortage in atatcking talent. Messi, Aguero, Tevez etc are the best in the world and it surprises me that they are finding it difficult to score. Its the same at the back, they are finding it difficult to stop conceding defeat. But the reason why there is problem in defense is very clear. I will come to that later on. When Lionel Messi says that he alone cannot do the job, he has a valid point. Lionel Messi is no Maradona as I explained in my earlier post -
Messi and Ronaldo, No Match to Maradona's Greatness
. Maradona was a legend and could single handedly take his team to greatness. Messi for all his comparision with Maradona is a pale shadow of his and will require a well organised team to support him. He needs the likes of Xavi, Iniesta around him to script successes unheard of. There is no doubt that he is the most talented guy in this planet at this moment by a distance but then Maradona was the most talented guy ever to kick a football. Then obviously there arises another question - don't Messi have the likes of Tevez, Aguero, Milito, Higuain around in that team, Here is where the real problem lies for Maradona and Albicelestes. Most of their exciting playesr play at the same position. Look at Messi, Higuain, Tevez, Aguero etc they all play the centre forward role or the roaming forward role. Argentina at this moment don't have a thing in that midfield, which is really a surprise. In the past their entire game was based on some of the midfield maestros like Maradona, Riquelme, Aimar etc. Now they have no one to arganise their game in that midfield. So I came up with a line-up as given below which may work well for this Maradona's side.
As you can see it is basically a 3-5-2 formation. I have my reasons why I prefer a 3 man defense. Heinze is past his prime and he cannot form a part of the starting eleven. Then if you look at the rest of the talent in defense most of the are natural centre-backsexcept Zannetti. But zannetti recently looked so good in that defensive midfield role and along with Mascherano should be able to rest the initiative in the midfield. The two defensive midfielder strategy may look a tad defensive but then with a three man defense it would be better to have some cover. Such a defense may struggle from attack on the wings but I believe they can cope with that. The central defense will be a new partnership with Garay, Samuel and Demichelis. This is the best they have and Maradona should use that. And one more thing take that Captain's armband from Mascherano and give it to Zannetti. Mascherano never inspires the team. Ahead of the two defensive midfielders I will have the lieks of Veron and Angel Di Maria at the flanks. Veron will provide the experience and Angel should provide the speed through that flanks. At the top of that midfield I will have Messi. there are two reasons for this:
1) If some one can organise game play in this side it is Messi.
2) When he is played higher he will be more dangerous, but without a good midfield he will be left alone for majority of the times. He looks so good when the ball is at his feet and it is betetr to play him in a position where he can get hold of it on most occasion.
Maradona should stop overlooking Higuain for national duty and should have either him or Milito teaming up with Aguero. That will be the best forward combination he can have. This formation should improve their game a lot as Messi could be involved in majority of the moves. But definitely if they want to qualify the players have to play out of their skin. Otherwise the world will not be seeing the best player on planet at the world cup.
All About FC Barcelona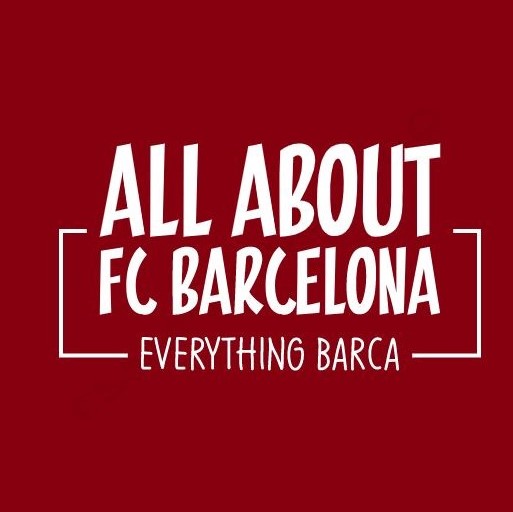 AllAboutFCBarcelona.com is a Blog dedicated to the Most prestigous Club in the world, FC Barcelona by an ardent fan. Here I discuss about the Latest happening surrounding our Club and present my Views about the same.