Zlatan Ibrahmovic, the tall Swedish Striker has been the focus point of all discussion regarding FC Barcelona this season, and I firmly believe that this is going to continue throughout this season. Guardiola's decision to replace swap Eto with Ibrahmovic did raise some eyebrows (including mine) and Zlatan's every action on the pitch will be under the scanner for the whole season. He will be compared to Eto's achievement and contribution at every nook and corner and he better get used to it. The whole point for which Guardiola acquired Ibrahmovic was to give Barca an edge which we were lacking, especially the aerial threat. But his performance at the San Siro especially in the aerial department does not justify that. I know it is too early to judge him. He is one of the most talented striker in Europe and way more skilled than Samuel Eto. But the early indications show that he will take some time to integrate into Barca's playing style. My biggest concern seeing him was his attitude and his pace. He looked very slow for Barca's counter attacks even though he had a great reading of the game. But what worries me most is the attitude he is showing on the pitch. He at time looks completely uninterested in the proceeding, especially in the second half at San Siro. But then that was not the first time, he showed the same attitude in the first half of the Getafe match. Many of us blamed that for pairing him with Jeffren and Pedro, but there should be no excuse for the lack of intend.
Thierry Henry also took his time to adjust into the Barca's playing style and we might see the same with Ibrahmovic. My personal instinct say that he will integrate much faster than Henry. We may see him at his best mostly in the second half of the season. With Real Madrid acquiring all the fire power this season, will this settling time needed for Ibra harm us? We cannot afford to have the lead slip from us early on and that will result in Camp Nou faithfuls asking more from Ibrahmovic, increasing the pressure on him. Such a situation may never rise but we cannot discard the possibility of the same. For this same reason I believe that this will indeed be the year in which Bojan gets his foot hold in the big league. He is currently injured and will be back soon, but his performance in the pre-season and other matches has been very good. There is no doubt about the fact that he is an out-right poacher. He is the perfect centre forward who is designed to head the Barca attack. FC Barcelona may need a player of that type at the front than a Ibra type player. Just go through the amount of tap-ins Eto had last season for being at the right place - and Bojan is better in that. But let's stop that debate there as we will only be able to find what really Ibra can offer us by the end of the season.
Barca Fans Need To Stop Crying!
This might annoy a lot of the fans. But this is the truth. Get ready for more "Park The Bus" strategy against the big teams in Europe. Remember that no team comes to Champions League to lose, so we should accept the fact that almost all the team maybe the exception of Real Madrid will use this strategy against us. Especially seeing how our midfield over-run the Manchester United midfield, no coach will dare to even think of beating us in our game. So gear up for more of tight defenses. And for the record I wasn't too much worried with Inter's strategy. They were better than Chelsea at Camp Nou, especially in the first half. In the first half they defended from the front putting the likes of Abidal under pressure. And for heaven's sake don't expect an Italian side to play the offensive style, they are the masters of defensive football. Champions League is where strategies comes into play and at times it becomes important "Not To Lose" games. And it's better we accept the fact. Speaking about defending from the front, this is some place Guardiola needs to lecture Ibrahmovic immediately. This strategy played a huge role in our success as it stretches the defense a lot and we did score a lot of late goals last season.
Will Guardiola Ever Learn?
Now people may kill me for questioning Guardiola's tactics. I never regarded him as a tactical genius. I always though he is more of a guy who brings discipline into a side. But there is no excuse from his part in not using his allowed substitutes. Guardiola never sees substitution as a way of changing teh course of the match. he mostly sees it as a time wasting strategy. Last season throughout we saw his doing his majority of substitution close to the end of the match. At San Siro also he did the same. He should have brought in Iniesta for Keita at the hour mark and should have given some playing time to either Pedro or Busquest. Fresh legs will do so well in breaking a tired defense and he needs to learn this facts.
Keep the comments flowing about this discussion.
All About FC Barcelona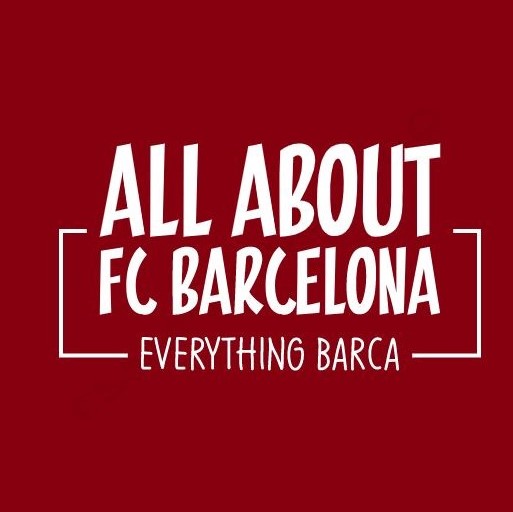 AllAboutFCBarcelona.com is a Blog dedicated to the Most prestigous Club in the world, FC Barcelona by an ardent fan. Here I discuss about the Latest happening surrounding our Club and present my Views about the same.