FC Barcelona are the in-form team at the moment in Europe. But there are already huge speculation of whether Guardiola would be strengthening his side with new additions in the summer. The insider reports as claimed by Barca dailies suggest that they would be looking to add two more members in the squad. Barcelona based newspapers, Sport and MundoDeprtivo are working round the clock all the available footballers to Nou Camp. Surprisingly even Madrid
based media agencies are also interested in it. Here I am trying to make a list of players who has been linked with Barca and their chances of joining the team.
1)
Karim Benzema
- Ok, now this guy is the hottest property in the footballing circles at this moment. Real Madrid, Barcelona , Manchester United all are behind this Lyon striker. He has publicly stated his wish to move to a bigger club from Lyon, but still it is not clear which one he will pick. But one thing is for sure is that Barcelona are seriously interested in him. Despite the news that Abidal has advised Benzema against joining Barcelona, the club is expected to move for the French international this summer. But with Manchester United and Real Madrid reportedly interested, it is to be seen whether we will be interested in engaging in a price war for a position in which they already have in form Eto and Bojan. The possibility of him moving in is pretty moderate, this again will depend on the interest of other clubs.

2) Cesc Fabregas - Ok, since the time he has left Barca for Arsenal; every Barcelona fan has secretly wished to see him back again. He himself has stated his wish to play at a Barcelona based club in the future. The rumours surrounding him are so intense that Cesc has reportedly avoided coming to Nou Camp for watching matches, as he fears it will lead to unnecessary speculations. Cesc Farbegas could be a handy addition but where is the question. If Henry continues to play at this level; then Iniesta and Xavi would be our permanent midfielder. Then where will you fit Fabregas. If Fabregas arrives, Iniesta will be moved to the front where he is pretty effective. That means Henry will have less playing time, that too with Pedro and Bojan knocking on the door. The chances of him moving back to home appears moderate at this moment.

3) Frank Ribery - Now of all the rumours I like this one the best. At 25 years it is sure that he has some incredible amount of playing time left. But what interests me the most is the variety he will be adding to Barcelona side. He is a naturally gifted winger, with huge burst of pace. He also can play upfront in a 4-3-3 formation which incidently Barca uses. We have seen the effect of Alves on the right. Alves who is a kind of Right winger cum Right back; it may be time for us to have a pure winger on the other side also. Ribery has shown an affection to the club and I have to say that his chances of joining Barca is pretty high. This may be a player we badly need.

4) Philip Lahm - Ok, the interest in him surfaces due to the impact of Dani Alves on the right. Suddenly everyone want a mirror image on the left also. In truth he is not that attack minded as Alves, but he is the closest to Alves available on the left. He is a great palyer and at the age of 25 has probably ten more years left in him. BUt here is the problem in signing him, first of all Abidal has started looking good these days, secondly we had the chance to sign him when he was available for free but we preffered Abidal over him. Everyone wants to sign him as a replacement to Sylvinho. I do want to sign him for that, but with Abidal playing well will Guardiola go for such a step. This could potentially unsettle the dressing room. Hence the chance of him joining Barca I will put as moderate.

5) Kaka - Now fantasies has a huge place in football. Otherwise can you imagine a 100 million price tag for a single player. AC Milan might have screwed up totally with the way they handled the transfer saga. I believe next season Kaka might be at Madrid, but there were reports that FC Barcelona is interested in spoiling Madrid's Kaka dream. The idea of Kaka joining Barcelona sounds good; he could complement Messi on the left well. But I don's see this happening not in the summer nor in the future. So the chance of Kaka moving is absolutely nil.

6) Yoann Gourcuff - Another French player to be linked recently with FC Barcelona. He is a attacking midfielder who is currently on loan to Bordeaux. This is kind of impossible as I expect Kaka to move from Milan next season and the mIlan would have to concentrate on him and Pato more. There are not indications from FC Barcelona also about Gourcuff interest. So for the time being let's put this transfer possibility as nil.

7) David Villa & David Silva - Villa's agent has been recently stating that he will be interested in seeing messi and Villa playing together. FC Barcelona has ridiculed all the rumours related to Villa recently. But onsidering Valencia's financial crisis, there is a chance of Villa moving away from Valencia. Hence there is a good chance of we getting Villa. But the problem here is that we are more interested in Silva than Villa; Villa could struggle here as there is already competition from Eto. Silva could be a handy addition as he can drive the midfield. So the chance of Silva joining Barca is high whereas Villa looks a bit tough.


All About FC Barcelona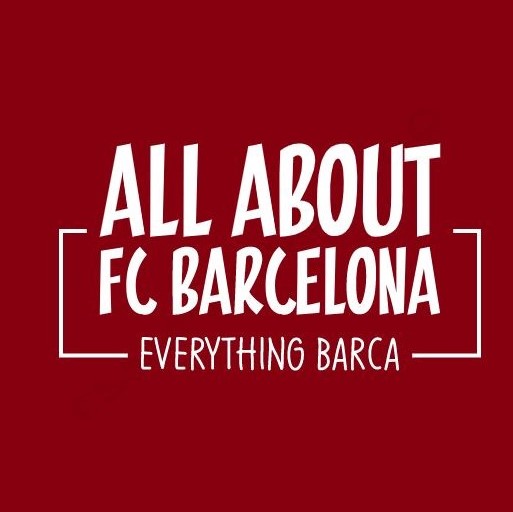 AllAboutFCBarcelona.com is a Blog dedicated to the Most prestigous Club in the world, FC Barcelona by an ardent fan. Here I discuss about the Latest happening surrounding our Club and present my Views about the same.