FC Barcelona will consider themselves lucky after coming out of first leg of knock out stage of Champions League unhurt. The irony is that not only they weren't hurt but also managed to hold the upper hand into the return leg with a precious away goal. Many of Barca's supporters were hoping for a improved performance after two lacklustre displays against Betis and Espanyol. But Lyon wasn't the place for that and I have to admit that this was the worst we have played since the match against Numancia. Now that's a strange thing, isn't it? In the last three match including the Lyon one, we have been claiming that each one was the worst in this season. That means there is no improvement happening, but in the negative side things are getting a bit worse. Our next match is against Atletico madrid away from home; normally that would be a very dangerous visit. But seeing their defense against FC porto, I think that won't be a bad place to visit especially at this time. As expected Barca struggled against the set pieces of Lyon and went ahead with a Juninho free kick early on. Henry equalised for Barca in the second half.

To the build up of this match every one including Messi, Puyol and Guardiola has expressed their hope of bouncing back from last week. But that wasn't the case to be. When the draw was made two mon
ths back everyone written off Lyon, but they took the game to Barca and would be kicking themselves for not finishing off the game. Guardiola decided to have Puyol playing the full back role in place of Abidal. Thus Alves, Pique, Marquez and Puyol formed the defense infornt of Valdes. Toure wasn't in his usual self as the defensive midfielder and that could be attributed for the way defense struggled against Lyon. Xavi and Busquest formed the rest of midfield. The attacking trio remained unchanged and was made up of Messi, Eto and Henry.

Barca started the game well holding onto the possesion. Then in the 6th minute Juninho converted from a free kick but he could not have converted without the stupid positioning of Valdes. He simply stood there. An early goal destroyed the team's confidence and that started showing in the ball distribution. Barca's first effort came in the 14th minute when Xavi found Eto, whose clever effort hit the far post. Benzema was creating the majority of problem for Barca up front. In the 27th minute his low shot hit the far post. Lyon defense was crowded out by the Lyon defense and was having an average game. In the second half Lyon took the foot off the pedal and that resulted in eventually Barca equalising. In the 66th minute a Xavi corner kick
was flicked on by Marquez and the ball fell to Henry who headed it into goal. What difference a goal makes? Suddenly Barca looked more confident. Eventhough there wasn't any special performance after that we held on well till the end.

Once again we struggled to dominate proceedings. A draw is a very good result but did we deserve that is another question. It was good to see Barca scrapping through this leg but there are things which Guardiola needs to ponder. Our passing looked suspicious and we are missing the high defensive line and pressing. The players are a bit hesistant to press upfront. Already there are cries for Iniesta to return back from injury by Barca fans. But will that change much. Ofcourse we will control the game more when he comes back but still our players should try to take the initative on the field ratehr than waiting to be handed.

All About FC Barcelona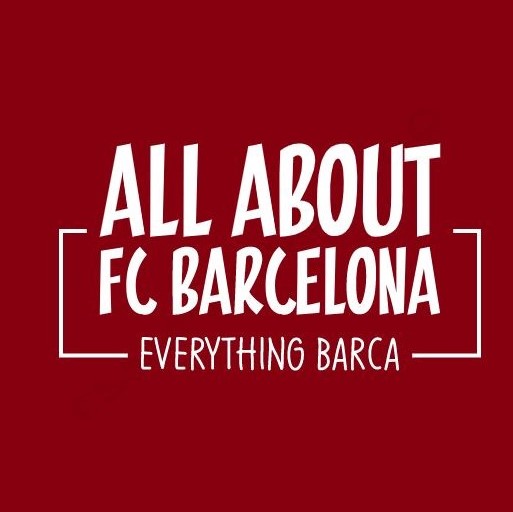 AllAboutFCBarcelona.com is a Blog dedicated to the Most prestigous Club in the world, FC Barcelona by an ardent fan. Here I discuss about the Latest happening surrounding our Club and present my Views about the same.