Real Madrid would looking tonight to cut Barca's lead to 10 points after the Blaugrana outfit failed to win their match against Real Betsi. Real Betis took a two goal early lead in the first half; FC Barcelona has never managed to come from two goals behind this season, that's because nobody manage to go 2 up against the Catalan club. Two goals from Eto made sure that Barca increased their lead to 13 points and made sure that Barca extended their unbeaten run in league by one more match. It has to be seen how this below par performance is going to affect the team's morale this season. For me it serves as another wake up call; and the fact of the matter still remains that Guardiola chose an unorthodox starting eleven against Real Betis. Valdes kept guard of the goal; Abidal and Alves played their full back roles. But in the centre of defense Guardiola decided to partner Caceres and Pique for the first time in the league. The midfield was a combination of Xavi, Keita and Busquets. Iniesta, Eto and Hleb formed the front trio. The decision to rest most of the players who were out for international duties was a good decision as far as I am concerned. But Guardiola made the biggest mistake of not including Toure as DM especially ahead of an inexperienced Centre back formation.

Real Betis started the first half confidently. They started taking control of the game early on; some stupid ball distribution from barca's defense and midfield helped their cause. In the 7th minute Xavi saw his shot from outside the box go wide. In the 18th minute Betis went 1-0 up when Melli rose above
Busquets to head home from a corner. FC Barcelona failed to find an answer to the Real Betis goal and the only player who looked dangerous was Iniesta. Then in the 25th minute Barca went 2-0 down for the first time in the season. Ex-Barca player Garcia's long cross from the right found Mark Gonzalez who was left unmarked by Alves and Hleb. Mark Gonzalez finished of the formality with a great finish to the far left corner of goal. Mean while all the Barcelona answer was coming from Iniesta. In the 32nd minute Iniesta and Eto combined to produce a great one two move but Eto's final shot was blocked by Goal keeper Ricardo, who was going to have a very busy game. In the injury time of first half Iniesta won us a penalty when he was brought down in the box by Juande. Eto took the penalty kick, his first shot was parried by Riocardo but luckily the rebound fell to Eto who converted well. That goal was crucial as Barca could not afford to go to break with a two goal deficit.

The second half started the exact way as the first half with Real Betis raiding barca goal again and again. In the 50th minute everybody thought Oliveira had put Betis 3-1 ahead from a great counter attacking move. But Oliveira was judged rightly offside, but it puzzles me why he wen ahead of the defense rath
er than stay with them. If that goal was awarded we would have been in deep trouble. In the 51st minute Eto shot agonisingly wide after turning well to get rid of his marker. In the 54th minute Emana had a great chance to increase Betis's lead but Valdes stood up to the task; they key to Valdes save was that he didn't commit himself. In the 57th minute Guardiola made a double substitution as expected, Messi coming in for Hleb and Henry in for Keita. In the 60th minute Henry's hsot was deflected to goal by Betis defender but Ricardo who was adamant today pulled another brilliant save. In the 72nd minute Ricardo pull off another save to deny Iniesta after an excellent lay off by Eto. In the 73rd minute Valdes pulls of another save of Oliveira to keep Barca in the game. In the 79th minute Ricardo produced another excellent save to deny Henry. In the 81st minute Guardiola took off Busquets and brought in Bojan. In the 82nd minute Ricardo again blocked another great shot from this time Pique of an Alves corner. Then in the 84th minute Eto finally manage to put the ball in the net two drew Barca on level with Betis. Eto used the run from Messi as a decoy and dragged three defenders along with and then cuts inside and shoots past Ricardo.

This one was an excellent game. We may have dropped two points but this still is a great point. Everyone expected marquez to start after Guardiola said that he don't want any excuses from players. But I still like the decision to put theose two youngsters at the defense; but as I mentioned with the absence of Toure Caceres and Pique didn't have a cover and they panicked regularly. Pique for me had a very bad night, his habit of commiting early to challenges could prove harmful. Then he is still learning thetrade. The most dissappointing player was Hleb who never looked to be in the game. Keita did struggle but then he just came back from injury.

All About FC Barcelona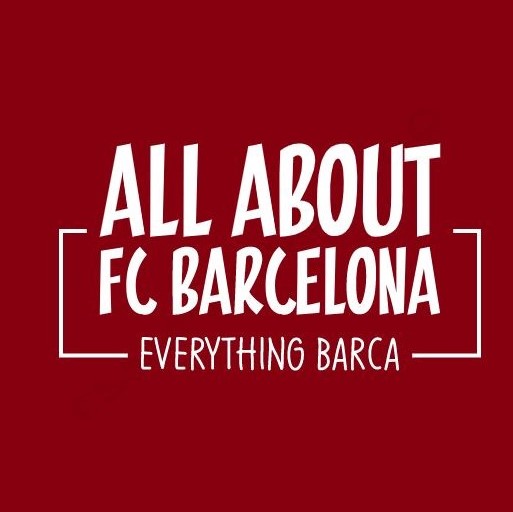 AllAboutFCBarcelona.com is a Blog dedicated to the Most prestigous Club in the world, FC Barcelona by an ardent fan. Here I discuss about the Latest happening surrounding our Club and present my Views about the same.