FC Barcelona took a strong step towards their first Cup final of this season with a 2-0 victory over Real Mallorca at Camp Nou. The performance may not be a scincilating one like our previous performance; but the goals from Henry and Marquez were enough to see off a struggling Real Mallorca side in this first leg. The second leg will be held on March 4. Two seasons ago we won the first leg against Getafe 5-2, with that wonder goal from Messi; but in the return leg we lost 4-0 and was eventually knocked out. So the semi-final is not yet over and FC Barcelona players should be reminded of that. They did seemed a bit complacent in the match but could be excused as these weeks are too much packed. I expected GUardiola to rest Henry and Alves for this match, as I mentioned in the preview -
FC Barcelona vs Mallorca Preview
but he had different plans. He chose to rest Messi instead of Henry. Alves, Marquez, Pique and Sylvinho formed the defense ahead of Pinto. GUdjohnsen, Iniesta and Toure formed the midfield. Henry, Bojan and Hleb formed the front trio.

As expected Mallorca went in for a very defensive 4-5-1 formation and it was tough for Barca to braek them down. FC Barcelona did not create much in the first half. But Bojan was making his presence felt in the ga
me. In the 8th minute Bojan set off a Messi like run skipping past two defenders, but his low shot was wonderfully saved by Mallorca goal keeper, Lux with his legs. Then he tested Lux again with another low shot but this time the goal keeper got his hands to it. But the best oppurtunity of the half fell to Iniesta who played the ball to Henry; Henry's clever backheel found Iniesta but Iniesta shot the ball wide of the goal. In the 35th minute Bojan received the ball on the right and send in an excellent cross to the head of Hnery in the middle, who made no mistake. In the second half Iniesta started imposing himself and the quality of the game started to improve. Guardiola took off Henry and brought in Messi. Messi and Iniesta combined well to almost produce a magical moment, but the Argentinian's shot was saved by Lux. Messi had another shot saved by Lux this time with his feet. Bojan mean time has faded away and was becoming less effective at the centre. Then in the 75th minute Marquez sealed off the match with a sublime free kick into the right corner.

The team looked more than complacent in the match. With Caceres destined to play on sunday, why didn't Guardiola chose him puzzles me. Iniesta did show positive signs of getting back to his best and that is so important for the team. For sunday's match I expect both Xavi and Iniesta to start in the midfield. Toure was below his standard throughout the match. Bojan played well in the first half and faded away when moved to the centre of a 4-3-3 formation. He looks more comfortable in the second striker role. Hleb had another dissappointing outing.

All About FC Barcelona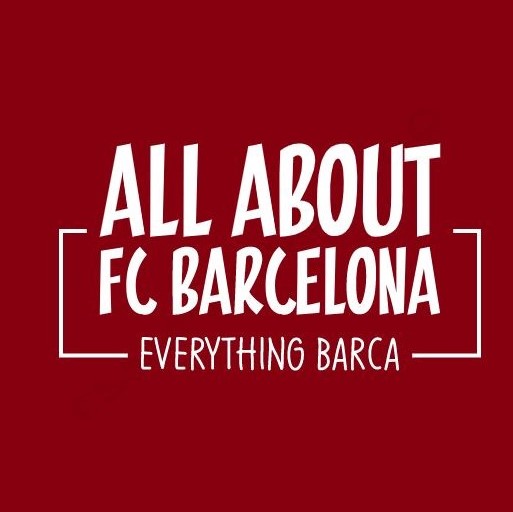 AllAboutFCBarcelona.com is a Blog dedicated to the Most prestigous Club in the world, FC Barcelona by an ardent fan. Here I discuss about the Latest happening surrounding our Club and present my Views about the same.