For all those including myself who expected FC Barcelona to roll-over a confused Real Madrid side, this may not have been a great performance but neverthless FC Barcelona has won their first El Classico in three years and most importantly is now twelve points clear off Champions eal Madrid. This was a match where Barca were desperate to win and Madrid desperate not to lose.
It took two late goals from Eto and Messi to seal the first edition of the "El Classico" this season.
Real Madrid's new coach knew that he have to stop Messi to make sure that Barca ran away with the game, and his adfvice to his players were to kick Messi. Messi was kicked really aggresively by Madrid player's and it was a shame that referee Luis Medina Cantalejo never booked a player for those challenges. It was clear that Madrid players were taking turn in kicking Messi. This could be a style which the best in Europe will also employ stop him; and it did worked as after the initial burst that kept Messi quiet. But neverthless Messi had the last laugh. The starting line-up was exactly same as the one which started against Valencia. Valdes started in the goal and ahead of him Abidal, Puyol, Marquez and Alves formed the defense. Gudjonsen, Xavi and Toure formed the midfield. Eto, Henry and Messi formed the front three.


The match started with Barcelona dominating completely. In the 6th minute Messi cuts across Ramos inside the box but Iker Cassillas produced a diving save to deny him. In the 7th minute Henry shot went agonisingly wide of the near post. Madrid's tactic was to tight mark the creative players and that resulted in Puyol and Toure bringing the ball forward but none of them could find Eto. In the 24th minute Valdes was suddenly brought into action when he had to tip over Sneijder's excellent shot. In the 26th minute Valdes demonstrated how good is he in one-on-one situation. Raul played in Drenthe ahead and puyol made a mistake of diving to get the ball early put Drenthe with acres of space infront of Valde. Valdes kept his coll and brought in an excellent save one resembling the save he brought out against Henry in Champions League final. In the 33rd minute Henry saw his effort easily saved by Iker. The referee ended the game without playing any injury time. Overall Barca dominated the first half but the better chances fell to Madrid.

The second half also started in the same fashion. In the 48th minute Eto shot was saved by Casillas after a great cross from Messi. In the 49th minute Puyol produced excellent defending to dent Madrid a sniff of a chance. In the 63rd minute Guardiola took off Gudjonsen and replaced him with Busquets. That instilled pace into the side and in 69th minute Busquets won a penalty when he was brought down by Salgado. But Eto's penaly was very well saved by Iker. In the 72nd minute Eto almost made up for that penalty miss but his shot was saved by Casillas and he produced another save to deny Messi from the rebound. In the 78th minute Valdes made another save to deny Palanca. In the 79th minute Referee didn't give a clear handball against Metzelder in Madrid's box. But in the 83rd minute finally curtains fell on the wait to win the "El Calssico". Puyol did well to win the initail header from a Xavi corner and the ball fell to Eto who reacted quicly to get the ball past goal line. In the 88th minute Hleb was brought in for Eto. In the 91st minute Keita came in for Xavi. In the 92nd minute Messi seals the victory by chipping the ball over an advancing Casillas after Henry placed the ball in Messi's path from a counter attack started by Hleb.

This victory leaves us nine points clear off the rest of pack. Villareal have a chance to bring the gap down to six points tonight. This may not have been a performance everyone was hoping for, but then nobody expected to have Real Madrid playing like a second division side. There was a lack of pace in the match which was majorly due to Madrid keeping Xavi very quiet. Gudjonsen had a good night but was unable to substitute Xavi's creative skill in the middle. Messi was kicked out off attack and he suddeny went quiet. But there are good news with Iniest coming back and we will have more options in the middle of the pitch. The best players for me were the defenders along with Toure.
All About FC Barcelona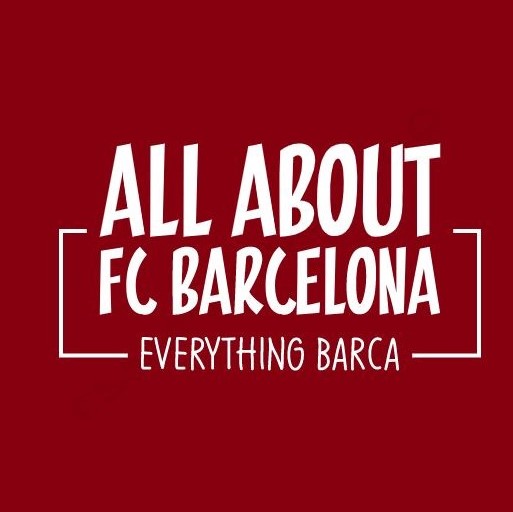 AllAboutFCBarcelona.com is a Blog dedicated to the Most prestigous Club in the world, FC Barcelona by an ardent fan. Here I discuss about the Latest happening surrounding our Club and present my Views about the same.