Barca produced a scrappy comeback from behind win against Real Sociedad and majorly had to thank Ter Stegan for the victory. Valverde's Choices made life difficult for Barca against Soceidad.
Barcelona Football Club produced one of the most scrappiest performances you could remember in recent times to win their fourth game in the La Liga. This is the second time in succession we have forced to make a come-back from behind against Real Sociedad away from home. Despite the scrappy nature of the performance, it turns out to be an important victory for Barca as it give them a two point lead on the top of table.

Real Madrid was held to a 1-1 draw against Athletic later in the night and that means we are the only team left in the league with a 100% positive result. It's too early in the season but the two point lead this early would be a good cushion to have!

Yet Another Below Par Away Performance should Worry Coach!
This was Barca's second away match of the season and once again it was a pretty below par performance. In the preview to this match, I have written how this match could give us a clear indication of our team's capability. But may be it's too early in the season to gauge the real capability of this team; but may be this match shows that there is 'Some Serious Spirit' in this team.

On a positive note, we can remain happy that the Anoeta curse may have ended. There were some similarity the way this victory resembled last season's 4-2 victory at Anoeta. Like last season, we were trailing by a goal at half time and quickly turned it around. But the performance wasn't that great. And that will be a serious worry for Barca, especially with Champions League starting this mid-week.

Valverde's Starting Line-Up Baffled Everyone
Valverde keeps on fooling everyone and maybe himself with his selection choices. I was hoping for a 4-4-2 formation this match, but he went for a 4-3-3; fair enough. But it's the personnel he chose to deploy in midfield seriously question his reading of the game. To play Rakitic as a Holding Midfielder not only diminishes his impact on the game also put our defense and midfield in trouble.

To make matters worse, he decided to start with Roberto and Rafinha in midfield along side Rakitic. What makes it worse is that we had Vidal in the fold and he would have been a better fit in that role than Rakitic. Looks like it's stupid to talk sense to Valverde. His decision resulted in Messi being pulled inside all the time in first half to organise some Play; which also didn't work as the opponents double teamed against him.

So as expected there was nothing much exciting from Barca in the first half. Real Sociedad didn't press much and that usually should have made life easier for midfield but our midfielders were not capable of doing that. Rafinha in all honest was completely out of sort. And the fact that Real Soceidad played a 4-3-1-2 formation meant they had an extra person to deal with midfield all the time.

Barca have to thank Ter Stegan for this victory
Real Soceidad went ahead in early first half exploiting our poor defending. An aerial cross from a free kick, put our defense in all kind of trouble and Ter Stegan couldn't do much against a thunderous strike by Aritz Elustondo. The keeper may be a bit unhappy by the way he was beaten at near post; but still that strike was too fast and powerful.

Ter Stegan made up for all that with a series of one on one saves in the second half. few of them looked as clear goals had not been for his presence. Our defense was getting split at will and it appeared at times we had only the keeper for cover. In the mean time, on the other end Real Sociedad's defense wasn't doing better either; the difference was that we were able to capitalize on those unlike our opponent.

Luis Saurez equalized after a real crappy attempt by Real Sociedad to clear the ball. Similarly, Demebele scored the winner from another failed attempt to clear and thanks all to a wicked deflection. Once ahead we looked much better organised but still Ter Stegan was called upon a couple of times. Once Coutinho and Busquets came in we looked much better.

In the end it was a good victory to have and a good three points. This victory raises more question for Valverde to answer than answers! Now the focus will be on PSV visit to Camp Nou. Our opponent has been in sensational form winning all of their five matches and this weekend victory was by 7-0 margin. Valverde needs to fine tune this team a lot if it's going to scale heights in Europe.

All About FC Barcelona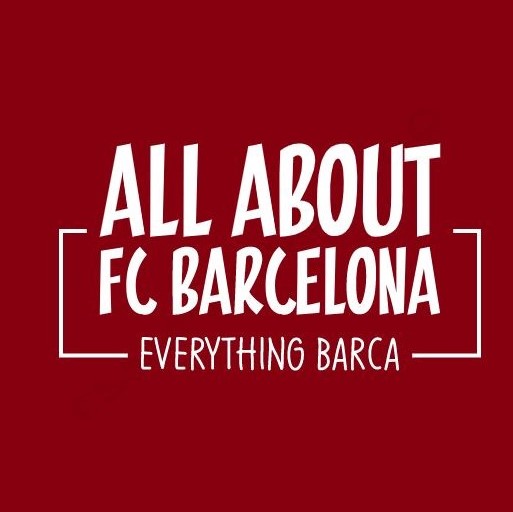 AllAboutFCBarcelona.com is a Blog dedicated to the Most prestigous Club in the world, FC Barcelona by an ardent fan. Here I discuss about the Latest happening surrounding our Club and present my Views about the same.