With Atletico Madrid stumbling at the Start, there is a high chance that La Liga could be once again reduced to a two horse race.
In recent years, despite the dominance of Real Madrid and FC Barcelona we used to have a good start to La Liga season. Despite in the end it ending as a pure two horse or three horse race, in the beginning there were many teams which at least made an initial claim to be part of the title race. Last year when real Madrid was stumbling it was Valencia which was challenging FC Barcelona for the title. And they gave a good fight before it fizzeld out mid-way.
This season it appears like it will be a close race between the two eternal rivals - Real Madrid and FC Barcelona! They already have opened up a two points lead between Celta Vigo but more importantly has a five point lead over Atletico Madrid, the one team that matters the most. So if you are looking to gamble on sports, then these two teams would be your ideal bet to win the La Liga.

FC Barcelona and Real Madrid Looks ruthless in Attack
It's quite strange how Real Madrid's situation appeared a bit like Barca's last season. Last season we had Neymar leaving so sudden that everyone written us off. But Barca made a solid start to the season surprising everyone; even the fans. This season Real Madrid had a bigger task in hand compared to FC Barcelona. They lost their most iconic player and couldn't make any proper replacement. They were supposed to Struggle!

Without Ronaldo and with a striker who easily misses open chances, Real Madrid was supposed to have a torrid start to the season. Instead they made a solid start with three wins - in the last two they scored four goals each. It's quite strange how the pundits get it all wrong and how it shows that despite Ronaldo's efficiency, this Real Madrid side was not a one man army.

It's similar like how Pundits got it wrong last season, when they declared Barcelona struggling to make an impact because Neymar left. Little they realized that Neymar was a small player in the grand scheme of things. The arrogance these pundits show sometimes is baffling. I could understand them saying Barcelona would struggle if Messi left!

FC Barcelona meanwhile have made a solid start to the season once again. There is defensive fragilities which needs to be fixed soon but still there are lots of goals coming. So as of now the fans are not worried, rather they are pretty jubilant after Barca routed Huesca by 8-2 scoreline.

Atletico Madrid appears to have Fallen Behind
The other big team in La Liga, Atletic Madrid appears to have fallen behind the leaders in the race. They are currently lying in tenth position with only four points. May be it's too early to rule them out; especially when they had to Valencia and Celta in the opening weeks itself. Regardless of that they need top pick themselves up quickly if they want to fight for the title.

Of the other teams, Celta is making a fight for it. But I don't expect it to last long but they will be fighting for the Champions league spot this season. Then we have Sevilla and Athleti all in the first half of table. They may pick some points out of the big two,but don't expect them to make a run for title. So if Atletico doesn't pick up fast, this will be once again a Two Horse Race.

All About FC Barcelona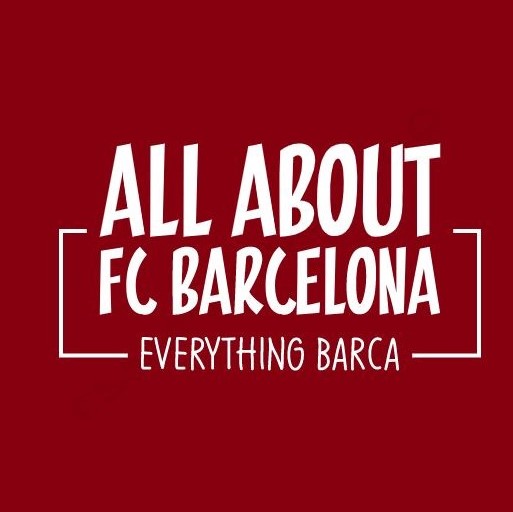 AllAboutFCBarcelona.com is a Blog dedicated to the Most prestigous Club in the world, FC Barcelona by an ardent fan. Here I discuss about the Latest happening surrounding our Club and present my Views about the same.