Lionel Messi saved Barca from yet another embarrassing loss after coming in as a substitute in the match against Athletic Bilbao.
It amazes everyone how we are still at the top of the La Liga table. But it's actually happening. After producing yet another non-inspiring performances, we still are on the top; courtesy to the fact that both Real Madrid and Atletico played a goalless draw later in the night.

Just take for a moment and try to digest, out of nine points available in the last three matches, we managed to take two points. I don't remember in recent seasons, such a thing happening. And with a Champions League away match in the mid week, there is a high chance of this run extending for a fourth one. Keep you fingers crossed!

Only God Knows What Valverde is Thinking
Social Media sometimes is a best judge of how fans feel. The moment Valverde put out the line-up, there was a collective gasp and an instantaneous call for Valverde's head. And many of their fears proved right in the end. Valvderde chose once again the 4-3-3 formation with Ter Stegan, Semedo, Pique, Lenglet, Alba, Vidal, Roberto, Rakitic, Dembélé, Saurez and Coutinho.

The most surprising was his decision to use Sergi Roberto as defensive midfielder. No idea what was he thinking. Just because he has been used in every positions now barring the keeper. Most probably we will see Valverde trying that also soon. In one of my last article, I wrote clearly about the folly of using 4-3-3 formation because it worked in the past. This match showed how right I am.

The assumption that a Roberto, Rakitic and Vidal midfield will work seemed preposterous. The result was simple, every other attacking player especially Coutinho was dropping deep constantly. But that didn't help much either in attack as we looked absolutely clueless at the attacking third.

Athletic as in last few matches had trouble scoring; the same happened here. Inaki Williams was the major culprit here. Even though we had the majority of ball, the best chances in early exchange fell to the opposition. In the 25th minute Saurez had Barca's first chance from an exceptional pass from Vidal; but his shot was brilliantly saved by keeper. At that moment it felt we were waking up.

But soon we realised that it was a false sensation of hope, as we slept in defense allowing Athletic to score the opened of the match towards the end of the first half. We tried to react quickly but Coutinho was at fault wasting a gilt edged chance when he failed to direct an open header towards goal.

Messi's Introduction created a bit of Inspiration
Valverde brought in Busquets and Messi early in second half and that introduced a bit of creativity. But it looked like the lack of focus in the first half was still persisting in the second half. The only exception for this was Lionel Messi, who was actually only one who could hold his head high.

The equalizer came only through his determination and a bit of quick reaction by Munir, who was the most blamed person for last match's loss. Messi's determination and quick thinking was at display, he showed extreme determination to reach the ball, then when the first shot was blocked, he still was determined to get to the rebound and then had presence of mind to square it into the box and luckily Munir was able to react quickly.

Everyone expected to mount a late push for a winner, but Messi's counterparts were pretty poor cutting off many of the build up play. In the end the result was a well deserved one and we are still undeservedly lucky to remain on top. But any more of these kind of show we will be in deep trouble. Currently there is a huge cry for Valverde's head; and any more of such folly will make Valverde's life difficult at Barca.

All About FC Barcelona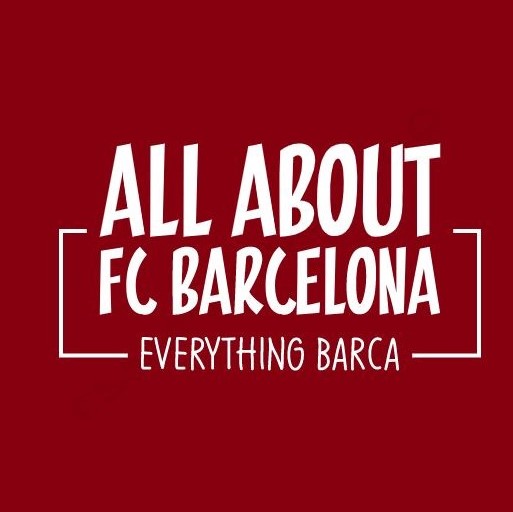 AllAboutFCBarcelona.com is a Blog dedicated to the Most prestigous Club in the world, FC Barcelona by an ardent fan. Here I discuss about the Latest happening surrounding our Club and present my Views about the same.