Barca tasted the first defeat of the season against the most unsuspecting Opponent, bottom placed Leganés. Barca conceded two goals in as much as minutes in the second half to give away a hard earned first half lead.
Barcelona Football Club suffered their first defeat of the season against the lowest placed side in the table, C D Leganés. The result shocked everyone and all of us expected for us to lose the 'Top of the Table' position; but in a strange twist of events, we still maintain the top position courtesy of Sevilla defeating Real Madrid by three goals.

For some reason, this season have started to strike a bit of similarity with Luis Enrique's last season. In that season also, every time the table topping side stumbled, the chasing sides also stumbled. Only change is that the position are reversed; this time it's us stumbling and Real Madrid failing to capitalize.

Once Again Barca fail to Impress on the Road
Just imagine, a couple of weeks back I wrote a piece discussing whether 'La Liga has been Reduced to 2 Horse raise' so early in the season. Now I am forced to swallow all my words, as the League back - 'Wide and Open'. Currently five points separates the top eight teams; something we never witness in la Liga that often; even though the league is only six matches old. The most interesting is Atletico somehow finding some form; and Sevilla making a impressible run. They could be a force worth reckoning this season.

Coming back to this match, it wasn't much different from our earlier away matches. We looked completely disorganised and struggled to come to any kind of stable formation. If we are going to play this way in this season away from home, we can easily kiss goodbye all our Champions League hopes.

It is easy to blame the changes made for last night's failure. Valverde as expected brought in Munir in place of Saurez and Vermaelen in place of Alba. The rest all were our first choice eleven. I have heard people complaining of these changes; but honestly ask yourself - in which matches would you rpefer to make these changes. You cannot play your strongest eleven all the time. The fringe players need to get some time, as it's essential later in the season.

Munir who came in for Saurez had a dreadful night. May be he was wrongly slotted into the center forward role. Valverde should have used him on the right and played Messi as a False-9. That would have matched his skill set better. Despite that we had enough arsenal on the pitch to end this contest earlier; but none mattered.

We may have dominated the first half, but clear cut chances were few and far between. One of those moves involved Messi with his amazing dribbling skills sucking in five defenders leaving Coutinho open, who blasted home a fine volley to give Barca the lead. Leganés had some half chances which they failed to take towards end of first half.

Pique's defending Form is a Worry for Everyone Now
The second half at least the first part for me was all about Gerard Pique. Pique was giving a master class in 'How not to Defend?'. We squandered away the one goal lead in matter of two minutes in somewhat identical styles. In both cases it was a long ball through the center on to the flanks which split Barca defense completely out. In the first goal, Pique failed to track teh goal scorer; Vermaelen made an attempt to close him down but he was too far away.

The second goal was comedy, the defense was once again split by a long ball; but this time Pique was infront of the offensive player and had the ball despite the pressure. Everyone expected him to blast it out for a corner or give it to Ter Stegan so that he can kick it out of play. Instead he decided to make the match more interesting, squared the ball to the opposition player in middle of box and he made no mistake. despite scoring last match's goal; Pique is currently personally responsible for four of the last we have conceded. may be it's time to give him a rest.

As expected, Valverde tried to change the equation by some changes. But nothing happened and we were clearly devoid of ideas until the last ten minutes. In the last ten minutes, we clearly had chances to win the game but opposition keeper was in fine form. the best save have to be the double save first off Coutinho and then off Rakitic.

Looking back, especially in the last few performances; there is enough things for us to be worried. I will try to detail a bit more regarding this in my next post. For now; the defeat has not harmed us much; at least that's a positive!

All About FC Barcelona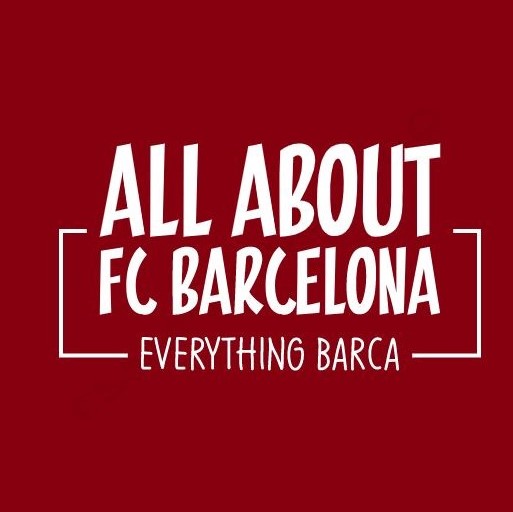 AllAboutFCBarcelona.com is a Blog dedicated to the Most prestigous Club in the world, FC Barcelona by an ardent fan. Here I discuss about the Latest happening surrounding our Club and present my Views about the same.