Barca will be traveling to Anoeta in their first major test. Visit to Anoeta has been a struggle in recent occasions, and there is a high chance that we may be in for the same treatment.
Barcelona Football Club will be visiting Estadio Municipal de Anoeta to face Real Sociedad tomorrow in what will be their first major test of La Liga 2018-19 season. FC Barcelona has been pretty lucky with the run of fixture so far, especially having to face three of the easier teams in the start. Real Sociedad away visit will give a clear picture of the capability of this team and how much the absence of Iniesta is going to affect us this season.

If you consider our record from 2010 onwards, we managed to win at Anoeta only one; that was in last season. Last season we managed to comeback from 2-0 down to win 4-2 against Real Sociedad at their home. That match was extremely even and the difference was the clinical finishing of our players. A similar result will be wonderful for Barca.

Playing Real Sociedad Early in season is a Good Option
If one have to chose a time and place to play the away match against Real Sociedad, one would say it would be at the start of the season. Real Sociedad has a mixed start to season and still struggling to find their rhythm. They have won one, lost one and drawn one. Their only home match was against Leganés and that ended in a draw. So you may not get a better time to play them.

Usually we struggle coming back from International break; but I think this time it will be different. The major reason is Lionel Messi opting out of it. He would be roaring for some action after a week long break. Another reason would be Luis Saurez performance against Mexico. That kind of performance would have doubled the confidence of Barca's main striker.

Expect Valverde to Start the Strongest Line-up Available
Don't expect Valverde to experiment much in this match. He had opportunity to do that with lesser opponents, but chose to let them pass. An away match against Real Sociedad is not the place to try out new formations or tactics. But even then, with no change in personnel, it is not clear what formation we will feature in tomorrow. The last match saw 4-33 being used, but being a tough away match, I assume Valverde will go to the 4-4-2 formation.

The 4-4-2 formation is not a bad idea if it's structured as 4-4-1-1 with Messi playing behind Saurez. We should have Dembele starting on the right, Rakitic and Busquets in middle and Coutinho on the left. The defense would be Alba, Umtiti, Pique and Roberto. Our last away match was against Real Valladolid and that was an uninspiring affair. It wasn't clear whether it was the pitch or the players attitude that resulted in such a poor performance.

This match will give a clear indication of how this team will perform on the road. One thing is guaranteed that Real Soceidad will punish us harshly if we chalk out a performance like our last away match. This is a chance to announce to the World the capability of this side. Also with Real Madrid playing away against Athletic Bilbao, it may be an ideal opportunity to open up some space between Barca and Real.

All About FC Barcelona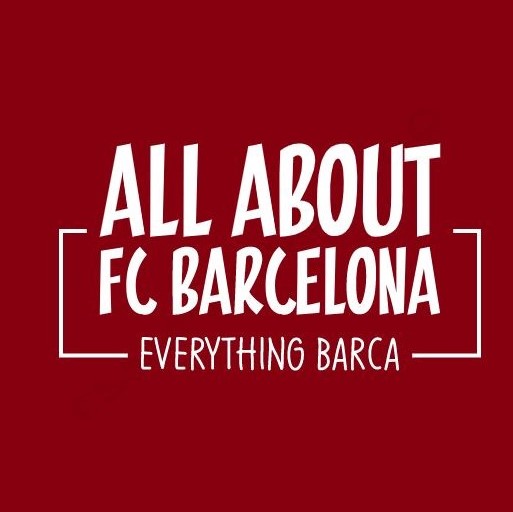 AllAboutFCBarcelona.com is a Blog dedicated to the Most prestigous Club in the world, FC Barcelona by an ardent fan. Here I discuss about the Latest happening surrounding our Club and present my Views about the same.