For the first time in his Career, Lionel Messi seems to be enjoying his Captaincy rather than it's burdening him.
Captaincy has been like a "Crown of Thorn" for Lionel Messi for so long. It has given nothing other than pain and suffering to him in his role as National Captain of Argentinian Football Team. Despite his numerous sensational performances, including the one which took them into the World Cup 2018; he has always felt being not loved in his role as Argentinian Captain.
Finally this La Liga season he has been given the responsibility of leading FC Barcelona. He has been virtually doing that last season but officially this is the first season in charge. Based on the latest soccer betting odds, FC Barcelona is considered as the Prime Candidate win the La Liga 2018-19.

Lionel Messi has been leading from Front as Captain
Even though it's too early to say anything, the initial indication shows Lionel Messi enjoying himself in the role of Barcelona Captain. He has been leading from the from in the first three matches of the season. The last match against Huesca shown how Messi could transform the team to a new level, raising the level of everyone around him. Already he is leading the Goals scoring chart and is leading the assit chart.

It may be too early to draw conclusion, but looking at how consistent he has been over his career he is simply going to improve on this statistics. Whoscored.com has rated him twice 10 in the two home matches he has played already this season. He has scored four goals in those and hit the crossbar thrice and assisted two. That's quite an explosive task

Against Huesca he was not only instrumental with his goals and assists, he was an inspiring presence on the field. Something he struggled to do when he dolled the role of Argentinian Captain. Against Huesca we saw a different side of his where he read the game really well and moved to midfield to initiate the link up play. Like someone commented in social media, it felt in second half that we had both Xavi and Iniesta both playing in midfield!

A leader is a dealer in Hope.Napoleon Bonaparte
Messi needs Support from his Team Mates and Coach as Captain
Life as the Barcelona Captain was going to be more easier for Messi. He would be the last person the Barcelona fans would blame for any bad results. He is revered as the most 'Precious' among Barca fans. That will make his life easy. But as a footballer, there is one thing he covets more - winning Trophies. This season especially the UEFA Champions League. He himself has said in an interview that 'Life will be Difficult for Everyone at Barca' without winning Europe's Premier trophy.

And it is also a matter of pride.. After being insulted by FIFA and the so called bunch of Journalist, he will be eager to get one back on them. The perfect insult will be to make it difficult for them to ignore you and then kick them back. For those who thought Salah's achievement last season was better than Messi's; there won't be any better reply.

To do that he needs his team mates and Coach to help him. There will be times when he will struggle to lead from front; he may need his mates to step forward in those times. That will ease a lot of pressure off his shoulders. As far as coach is concerned, he has only one job - 'Create environment for Messi to Thrive'.

All About FC Barcelona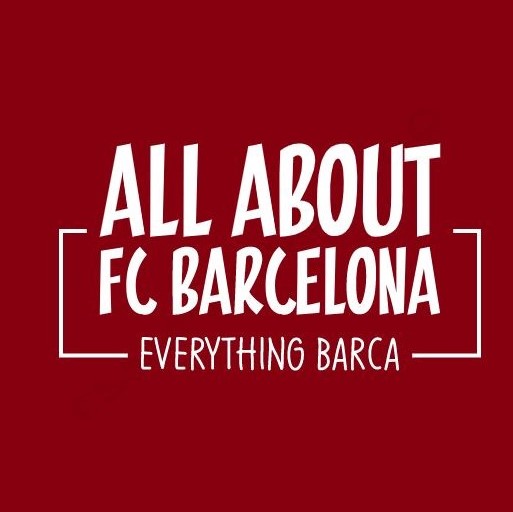 AllAboutFCBarcelona.com is a Blog dedicated to the Most prestigous Club in the world, FC Barcelona by an ardent fan. Here I discuss about the Latest happening surrounding our Club and present my Views about the same.