FIFA and his voting partners (the captains and the journalist) found it unfitting to consider Lionel Messi as top 3 footballers in the World.
When the entire question regarding Lionel Messi's greatness usually center only on the 'Greatest of All Time(GOAT)' debate; The Fédération Internationale de Football Association (FIFA) found another way to take the debate to a completely different level. As per FIFA, forget the Greatest of All Time, Lionel Messi is not even fit to be considered the top three footballers in the World currently now. As per the list, Cristiano Ronaldo, Luka Modric and Mohammed Salah are the ones who will fight for the top award this season.

Lionel Messi Omission shocks Everyone
Everyone is really struggling to understand how Messi in not on the list. Just take a moment and think, he won the La Liga and Copa del Rey last season, he was the top scorer in La Liga and also the winner of Golden shoe award in Europe, he was the top assist maker in the League last season. He may had an average Champions League and World Cup! But then each of the other players didn't fare much.

Ronaldo was great in Champions League and won it, Salah did well in league and bettered Messi in Champions League but won nothing; out of three Modric can be considered as the most consistent having a good World Cup, a great Champions League campaign but not that great League or Copa del Rey campaign.With almost all players struggling to make their mark in one or other competition, I was expecting a more close contest between Messi, Ronaldo and Modric this season for the award. But it's quite surprising to see FIFA replacing Messi with Salah, who won nothing last season. It's not

The final proof of greatness lies in being able to endure criticism without resentment.Elbert Hubbard
FIFA may have Purposefully Snubbed Messi
There is no doubt that this snub is a calculated step taken by FIFA against Lionel Messi. FIFA has always favoured Real Madrid and Ronaldo and that's no secret. Few years back, they purposefully extended the voting date so that voters get biased by Ronaldo's wonderful performance against Sweden. In their history they have never done that, but for Ronaldo they did that.

Another factor could be how Premier League once again trying to impose their will. It's been quite sometime that Premier league had a player who could be billed as the top player. So it appears the fans, the players, the Captains and the Journalist went with a calculated plan to oust Messi from the list and get Salah in.

Lionel Messi should Boycott Every UEFA and FIFA Awards and Events
Despite this insult, don't expect Messi to say anything; he is too well behaved for that. But there won't be any doubt that he is hurt by this. He should channel that to his performance and go a notch upwards. No player whether it's Ronaldo, MBappe, Salah etc could catch him there. He needs to understand that Barcelona could not go without winning Champions League this season. It matters so much for him now!

The perfect way to respond to all these insult is to create a situation where they cannot snub you and then ignore them back. That will be like spitting at Gianni Infantino face in front of the whole World. He should make that happen this season. The snub could revealing FIFA's thinking that Messi may be on his way down. Display to them once again what 'Messi' is. And then kick them out!

All About FC Barcelona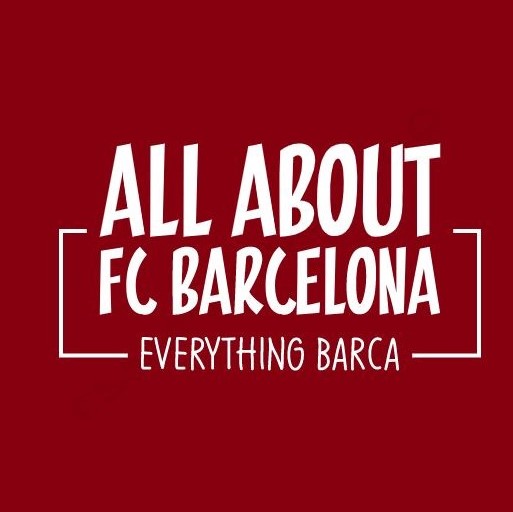 AllAboutFCBarcelona.com is a Blog dedicated to the Most prestigous Club in the world, FC Barcelona by an ardent fan. Here I discuss about the Latest happening surrounding our Club and present my Views about the same.