Xavier Hernández i Creus, Xavi announced his departure from the Club this Summer.
Xavi Hernandez has been at the club from the age of eleven and now leaves for Qatar Club Al Saad.
We all knew that this was going to happen; but somehow didn't want to face it. An Era has ended at Barca - "The Man Barca" as we all knew Xavi Hernandez will be leaving the club this summer. As the legend himself said it would be quite awkward to see Xavi wearing a jersey other that the Blaugrana. I personally believed he had at least two to three years of top flight football left in him; may not be at Barca but elsewhere in Europe. But then the decision to leave was made last summer and at the twilight of the career he looked for more financial opportunity than footballing opportunity. Now can't blame him? After having won a World Cup, 2 UEFA European Championship, 8 La Liga titles, two Copa del Rey, 6 Spanish Super Cup, 3 UEFA Champions League, 2 UEFA Super Cup and two FIFA Club World Cup, it would be extremely difficult to find motivation season after season. The fun part is that he could be adding two more to that list by the time his Barcelona Career comes to an end. For the record, the decision to leave was all his as the club has already offered deal to extend his stay up to 2018. But for the most decorated Spanish footballer of all time, it never made sense to play a withdrawn role in the club.
Xavi joined Barcelona at the age of eleven in the famous La Masia school of football. He made his debut at the age of 18 in the 98-99 season under Van Gaal. But it was under Rijkaard he started to evolve as a complete midfielder or better put - Xavi started to take control of the midfield. The peak of career came under Guardiola when he along with Iniesta was considered to be the best midfield pairing of all time. The team's success of that era was largely due to him. It was not only the Barcelona football team which benefited from the genius name Xavi. The Spanish National team changed it course under Xavi. With him conducting the business in midfield , the Spanish National team ( the under achievers) captured two successive European Championship and one World Cup. Not only his footballing skills helped, his great friendship with Casillas helped to unite the team which always had the history of Barca and Madrid players not liking each other. Even Mourinho failed to destroy the bonhomie created by Xavi.
At Barca he was the conductor of everything, at least till last season. May be in the last couple of season Lionel Messi has gone into that Superman mode, but still the pace of how Barca played was decided by Xavi. Lionel Messi nor Andres Iniesta had a say in that. Very few midfielders could be that balanced like Xavi in terms of attack and defense. In that sense any other top team would have loved to have him in their side even at this age. But then as I said earlier with so many success he may have got a bit bored.
For Barca, this loss in terms of personality could be too huge to lose. After the loss of Puyol, he was someone who everybody feared. Even Lionel Messi. Never have we seen Messi getting agry at Xavi and even that matter on Iniesta. But Iniesta may not be a leader of the pack like Xavi (even though he could be pretty fiery). If rumours are to be believed this season's turn around is all due to Xavi. Once Xavi realized that the Messi - Luis Enrique spat is going too far, he decided to put an end to it. The rumour says it was Xavi who gave a royal bashing to Messi and it went something like this "'We can't allow ourselves to repeat what happened last season and you know it. Do you want Cristiano to win the Ballon d'Or again? Stop f***ng around, Leo!"
Surprisingly that ended the spat and Lionel Messi changed gear just like that. I am not sure how much of that is true; but looking at the Spaniards personality, I am going to believe that its all true. That is worrying me a bit about Xavi transfer. Once he is gone we may see the Messi-Enrique spat happening again. They are both very strong personality. And Luis Enrique has a habit of trying to show the marquee players at club who the boss is. The presence of Xavi was big after Puyol went. Remember he has played alongside Luis Enrique at Barcelona for almost six seasons and also Lionel Messi grew under his watch. His words would be taken very seriously by both Messi and Enrique. We need to watch what will happen to their relationship without Xavi's presence.
Xavi Hernandez is a once in a life time player. His playing style is so classic but unique that replacing him will be a hard task. He was a player who wouldn't make a pass if he can't see a second pass from there! He treated football a bit like chess in that matter. Without him we may have to evolve our playing style. Luis Enrique have done that in this season, but we may need to see how teams react to this new style from next season onward. With Xavi Hernandez running the middle Barca was always assured about total control in the midfield. May be that game has changed a bit now. For 17 seasons, this guys has given us so much joy and success that there won't be anyway to thank him. The only thing the team could do is complete the treble to give him a grand sent-off. Even that may not be anywhere near enough!
All About FC Barcelona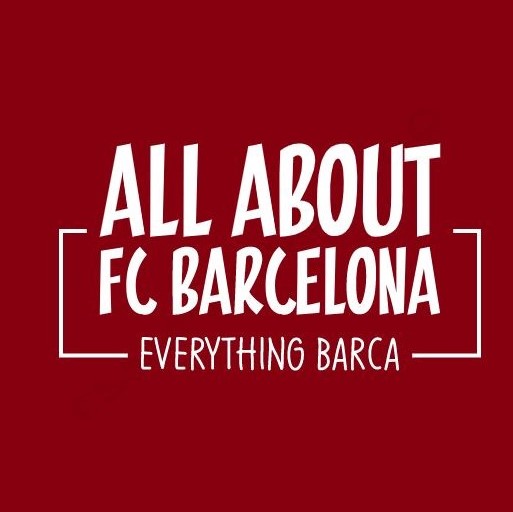 AllAboutFCBarcelona.com is a Blog dedicated to the Most prestigous Club in the world, FC Barcelona by an ardent fan. Here I discuss about the Latest happening surrounding our Club and present my Views about the same.