It is not in the stars to hold our destiny but in ourselves. William Shakespeare
Luis Enrique, the ex-Barca player and the current coach would definitely be a bit nervous coming going in to tomorrow's clash against Bayern Munich at the Camp Nou. With the full crowd support plus a team where the three strikers have not only gelled well, but also scoring tons for fun between them; usually that calls for a confident or may be an over-confident manager. But that won't be the case tomorrow. Luis Enrique will be nervous, regardless of the offensive powers on his arsenal - that's because he knows clearly that this clash will define his legacy as a manager at Barca. Barca currently is very much in fight for all the three available trophies this season, any coach who does that especially so late in the season is entitled to call it a successful stint; but Luis knows clearly that this tie is the match on which everything matters. He won't lose his job or credibility if he fails here; but he will know clearly that a failure here will see Guardiola's legacy hanging over his head like a Damocles sword for the rest of his Barca career. Succeed here, he would kick the legacy of Guardiola out of Barca, at least of his tenure and write his name with the golden ink.
It is ungrateful to Rijkaard to claim that Barca's resurgence was kick started by Guardiola. Actually it was the Rijkaard and Ronaldinho era which revitalized Barca. One have to wonder whether without those successes a Guardiola era would have actually happened or not? But then there is no denial that Guardiola took the team to never seen heights and legacy following that. What worked for Guardiola's aura of invisibility was that the team never dipped in playing standard while he was here. That acted against Rijkaard, he may have taken the team to heights but he was also there when that team fell from there. Guardiola's Barca also had such a fall, (not exactly similar) but that happened with Pep Guardiola not in charge. We don't know whether it would have happened with him in charge; without any doubt he got his exit timed perfectly. Since Guardiola left the team at its peak it was natural that those who followed him was bench marked to him. Vilanova, who is not with us anymore and Tata Martino all felt the pressure of the previous manager's legacy and failed in matching it.
That's why for Luis Enrique there won't be a better opportunity to create his own legacy with the club. A success over Guardiola would definitely end the endless comparison he has been subjected to from the time he took the reigns. The last time these two teams met in the Champions League we were shredded to pieces. That effectively ended Vilanova's and Roura's career at Barca. The 7-0 aggregate scoreline was an understatement. We never looked that impotent ever on a football pitch. That defeat has left many scars on players which they were eagerly waiting to heal. Their opportunity come tomorrow night, where they will be as eager to win the tie like their manager. That a potent combination - a manager and his players eager to prove themselves. They will be desperate to retake the European supremacy which they have surrendered without a fight two seasons back.
Barca go in to this match with full of confidence. Their simply majestic attacking trio of Messi, Saurez and Neymar fondly called as MSN has been in some sensational form lately. They have scored more than 100 goals between them so far this season. Predicting Barca's starting eleven will be more or less a child's play. It has to be Messi, Neymar and Saurez up front. Busquets, Iniesta and Rakitic in middle. Alves, Alba, Pique and Mascherano in defense. Ter Stegan will be back on goal duty once again. We have got a nice mix of Guariola pupils and others who want to show Guardiola who they are.
Predicting Bayern line-up will be a herculean task, now that doesn't surprise with Guardiola in charge. I would say that they will go with a 4-3-3 formation. The front three will be more or less guaranteed - Lewndowski, Muller and Goetze. The Polish striker has been out with injury for the last couple of weeks, but is expected to start the match after recovering in time. The midfield is where the actual confusion is. Will Guardiola start with a bit defensive midfield of Alonso, Schweinsteiger and Lahm or would he go for a more adventurous line-up adding Thiago in to the mix instead of Schweinsteiger? Considering the fact that this is Guardiola's first visit to Camp Nou as a coach, he himself may feel the pressure of playing a adventurous midfield! The defense should see Rafinha, Boateng, Badstuber and Alaba.
For all the destruction they did to Shaktar and Porto at home in previous stages, Bayern's away form has been truly awful in the last two European journey. It would be something Luis Enrique would be hoping to exploit a bit. This match would be a dream come true for those who values possession and attacking football with two teams with identical strategy and tactics trying to out gone each other. Bayern may not have individual superstar but collectively they are one hell of a lot. This Barcelona side has been playing some of the most breathtaking football as a team this season, and it also have three superstars who could change the match's destiny in one move. Messi who has been overshadowed by Saurez in the last couple of Barca matches would be the one who could decide this match. It is necessary we get him involved more as he could open up spaces for Neymar, Iniesta and Saurez to exploit.
All About FC Barcelona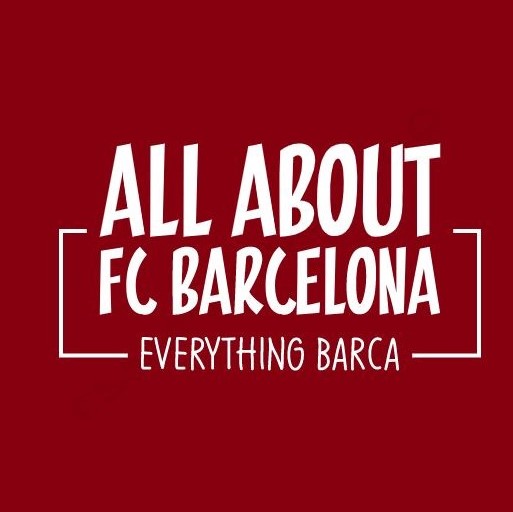 AllAboutFCBarcelona.com is a Blog dedicated to the Most prestigous Club in the world, FC Barcelona by an ardent fan. Here I discuss about the Latest happening surrounding our Club and present my Views about the same.