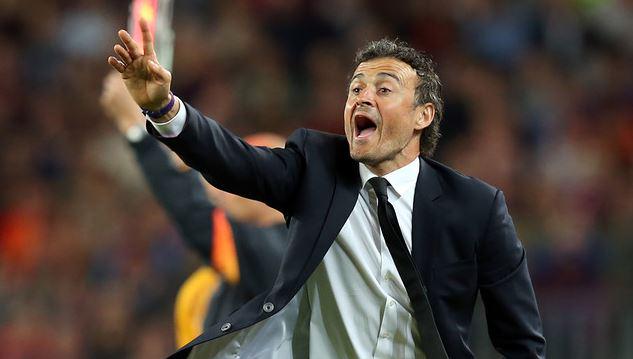 Barcelona Futobol Club secured their spot in this season's UEFA Champions League Final which will be held in the Olympic Stadium, Berlin despite going down 3-2 to Beyrn Munich away from home. The final will be held on the 6th of Junes, Saturday and Barca's opponent will be either Real Madrid or Juventus. Will it be the First Clasico Champions League Final? We have to wait and see; anyways we have done our part! This tie was almost secured in the first leg and hence this tie was more or less an insignificant unless Bayern Munich inspired themselves to a once in a life-time comeback. They almost threatened to start one, but Barca's awe inspiring trio of MSN (Messi, Saurez and Neymar) killed it before it could take shape. One could argue that Barca were a tad complacent throughout the match especially after Neymar's seconds goal gave us a 2-1 lead. But then one could give them that leverage as they clearly knew the match was over at that point. Bayern needed to score 5 unanswered goals from that point to qualify, which basically is an impossible task considering the opposition is "BARCA". They did suffer a bit due to their laxed attitude, especially the defense who were bombarded with attacks after attacks. One huge positive out of this was seeing Ter Stegan getting a decent work out. He clearly showed why we went for him and erased any doubts whether he is the future.
We started the match better than expected with Rakitic and Neymar forcing decent saves from Manuel Neuer. As expected the match beginned as an open one with Bayern also threatening our goal. Did I mention being complacent earlier? Yup, we were starting that phase slowly with the forwards being pretty relaxed when it come to applying pressure. None of Messi, Saurez and Neymar exerted any pressure on opposition unlike what they did at the Camp Nou. At the Camp Nou, the pressure from the front three gave us the platform for domination. Here there was no such thing; which meant our midfield was struggling the isolate the defense and was getting exposed. Now coming back to complacency, King Alves was in spectacular form - giving away possession, always making the wrong choices; can't blame him - he was trying to make a match of the tie. And in the 7th minute we did pay for this lax attitude when Benatia headed Bayern's first of the match from a corner. Busquets who was supposed to mark the goal scorer was nowhere to be seen. Such an early goal rattled Barca a bit as they knew another two could put them in trouble. Bayern was still building up the pressure and we were struggling to get the Star of first leg, Lionel Messi involved. In the 15th minute he finally got involved and the result - we equalised just like that. Messi who received the ball from Neymar in the middle of Bayern half played a sublime pass putting Saurez through on the right side of goal, Saurez could have struck but realized that Neymar was unmarked with the goal wide open and squared the ball to the Brazilian who made no mistake.
Bayern suddenly needed to score four more goals, but they were not going down easily. In the 19th minute Muller forced an outstanding save from ter Stegan. In the 28th minute Messi responded with a brilliant one touch control and shot which Neuer saved. In the 29th minute then Neymar killed the tie off from a counter, I am not sure whether we can call it a counter. Under pressure Mascherano send a long ball to Messi who was standing at the center circle. There was no intention of attack till the ball reached Messi; the Argentinian Captain out jumped his marker and headed the ball over the Bayern high line of defense putting Saurez through who once again unselfishly squared it to Neymar. The tie ended then and there itself. Barcelona players knew that even though we fans were nervous. From then on, the players were playing like they have been waiting for the final whistle.
From then on the game was full under Bayern's control. We were harldy having any meaningful possession. The goals were bound to come. In the 59th minute Robert Lewandowski equalised for Bayern Munich with a well taken goal. And in the 74th minute when Muller put Bayern ahead we were rattled and realised that the end could end up tricky. One more goal we could have been in serious trouble. But some last man scrappy defending made sure that nothing of that sort happens. We ended the match with no more causality. Overall one could say that we did what we have to do, may be a bit scrappy. But then that normally happens when you kill the tie off in the first leg itself. The only blemish for Barca last night was the hamstring injury for Luis Saurez. The early reports say that he may not be available for the Atletico clash this weekend. But then with a four point lead and only matches left, if there is a better time for Saurez to miss a crucial match; then it has to be this weekend. Only if the match actually takes place!
All About FC Barcelona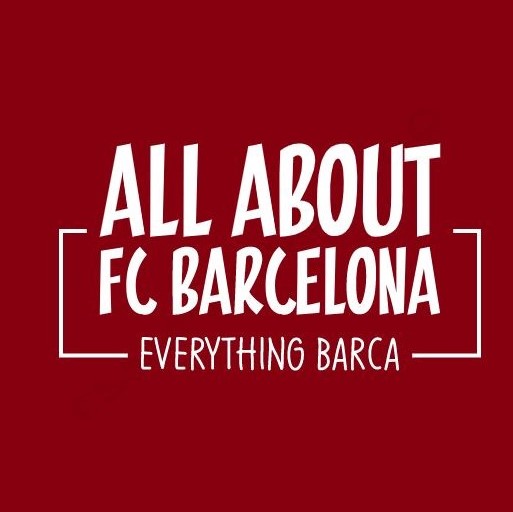 AllAboutFCBarcelona.com is a Blog dedicated to the Most prestigous Club in the world, FC Barcelona by an ardent fan. Here I discuss about the Latest happening surrounding our Club and present my Views about the same.