Push yourself again and again. Don't give an inch until the final buzzer sounds. Larry Bird
The much awaited Champions League Clasico final is not going to happen; not our mistake, we did our part. It was all upstaged by the Current Italian Champions , Juventus who strolled to Santiago Bernenbeu and got the job done. For Real Madrid, our greatest rival it was more or like that feeling of Déjà vu all again. What Morientes did to Real Madrid in the 2002-03 season, this time Alvaro Morato did, a player who was deemed surplus to Madrid's requirement. After that set-back orchestrated by Fernando Morientes, Real Madrid developed a habit of putting a "no-match against Real Madrid" clause to every one of their loaned players. I am not sure what they will put here in this case. He was sold by the club! So after seeing off our greatest rival, the Italian Champions Juventus will be looking to repeat the same performance against FC Barcelona. FC Barcelona meanwhile looks confident and in top form to steamroll any challenge put forward by their opponents. Their biggest worry till yesterday was whether they would get a chance to win the Copa Del Rey and the League. Anyways that has been settled with the Court ruling the strike to be unlawful.
Juventus and FC Barcelona final will take place on the 6th of June, Saturday at the Olympic Stadium in Berlin, Germany. If you haven't already, you should reserve your tickets to watch Barcelona asap - even though the prices are sky-high, this is a golden opportunity to see one of the best front-three Barcelona have ever produced win a Champions League title. Juventus has been seeded as the home team and Barcelona will be the away team. This will be FC Barcelona's eighth European Final appearance. We have won four and lost three. The surprising fact is that all the finals we won we were seeded as the Home team; we lost every European final as an away team. Will this FC Barcelona side be able to overturn that trend? One thing is for sure, expect the team to line-up in that fluorescent green third kit not in our standard away kit for this season. Surprisingly, this would be Juventus' eight final also. They have won just two out of their previous seven finals. Their last appearance in the final came in 2002-03 season when they went down to AC Milan in penalties.
The two sides which will meet in the final has starkling similarities this season. The eighth final for both of them is just one of them. Both the teams are trying to chase a treble this season. Barcelona is expected to win the La Liga title this season and is also in the Copa del Rey final to be played against Athletic Bilbao. Juventus have already secured the League title and is also scheduled to play in the Italian Cup final. So come June 6th, both teams may be vying for a season treble! The match between these two sides could see the last appearance of three legends for these clubs in Champions League - Prilo and Buffon for Juventus and Xavi for Barca. It is expected widely that Xavi will move away from Barca this summer and the mostly rumoured destination is Qatar. I would be shocked if he goes there, as I believe he still have many more European seasons left with hi; may not be with Barca! But it will be a travesty if he doesn't play for a top league in Europe next season. For Buffon, this could be his last shot at the coveted trophy. He is yet to win one and at 37 he knows very clearly that he may not feature in one more final. Pirlo meanwhile have won two earlier and would add one more before he retire.
The match between Juventus and FC Barcelona would bee seen as a clash between defensive and offensive football by some football pundits. Statistically FC Barcelona has a better defensive record that Juventus, but then that defensive record is based on our possession strategy - If you keep majority of possession, there won't be much of an attack. Juventus meanwhile wasn't that convincing in the Group stage and in the knock-out stages. But their performance against Real Madrid showed that "That Old Italian Way of Defending" is still and kicking in them. If they could unearth that again, the final could be a cracker of contest. It would be a great injustice to over look the Italian side's offense which will be lead by the dynamic Tevez alongside Morata and Pogba with Pirlo orchestrating everything. But with the sensational trio we have got, this will be more of a match of our attackers against their defenders. We will look into all the aspect regarding both sides in the preview, which will be posted later.
All About FC Barcelona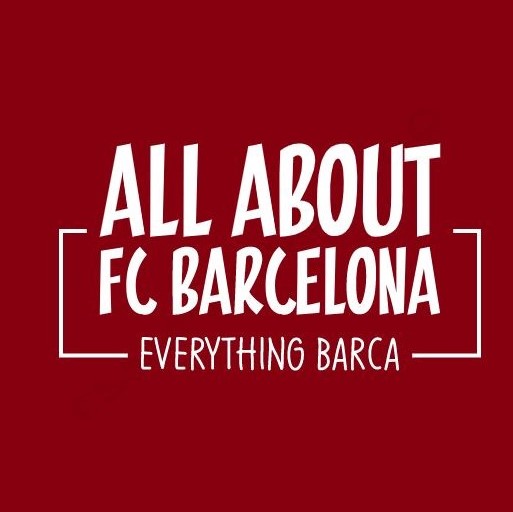 AllAboutFCBarcelona.com is a Blog dedicated to the Most prestigous Club in the world, FC Barcelona by an ardent fan. Here I discuss about the Latest happening surrounding our Club and present my Views about the same.