A week's time is a pretty long time as far as footballing calendar is considered. Last week there were only rumours about Rooney being unhappy at the treatment by Alex Ferguson, this week its official. It may not have been yet officially declared, but the relationship between Rooney and Alex Ferguson as of now stands terminated. I was quite surprised watching the press conference of Alex ferguson. Never in my wildest dream I thought he is going to come and unofficially throw Rooney out of Manchester United. I expected him to evade questions about Rooney and expected him to work on retaining his biggest star in the background. Little did I knew it was an unofficial firing ceremony. Technically Rooney is still a Manchester United player but do anyone see him continuing after what happened this week.
Rooney has been in top form last season
Rooney has been rated one of the top strikers in world football for sometime. Last season he was on fire scoring goals after goals. Every football club was interested in signing him but it was clear that he was not going to part with Manchester United. A lot have changed since then and if thr rumours has to be believed he may very soon find himself in the other side of Manchester. Naturally a host of clubs are interested in securing his signature. None has officially declared their interest, that's simply a waiting strategy. Manchester City, Real Madrid, Chelsea, Inter Milan all are rumoured to be interested in signing him. But its not yet clear what is our club's positioin on Rooney. There were rumours of Zubizarreta ruling out any chance of approach for the coveted English superstar. And it is not yet clear whether we have the financial strength to bid for the player.
Financial worries or no worries, that will not prevent Rosell from going after Cesc Fabregas next summer.Wenger has yesterday reiterarted his wish to clang on to teh Spaniard for more years. that simply means if Rosell and Guardiola needs him, they have to pay anthing near to 60 million. Fabregas has five years left in his contract compared to Rooney's two. If we are able to bid for Cesc next summer then we do have the finances available, contrary to the picture the dictator Rosell paints. So why should we try to woo the English into Barcelona?
Why should we go for Rooney?
The reasons given by Guardiola while going for Ibrahimovic was that he need a stronger player who is a real aerial threat. eventhough the real reason was to get Eto'o out of Barca but that was the official reason given forward by the club. The Eto'o haters Barca fans expected him to fizzle out, but he has won a Champions League and has established himself as the leading striker in Europe once again. We all knew that the reason given for Ibrahimovic purchase has no apparent realtionship with the striker. The last thing you expect Ibra to do is to stand tall against an imposing defense. Rooney along with Drogba would be the only two strikers currently available who fits those description. There is no doubt about Rooney's aerial poweress but there is his another trait which should fit well with Barca - his speed. Rooney is one of the fastest centre forward currently in European football. Add to that the fact that he is known for constantly back tracking to help his defense. David Villa has shown that he can play in the front left comfortably, hence Rooney could be an interesting option upfront. Rooney is 24 now and should have atleast five more years of top football left in him.
Why shouldn't we go for Rooney?
The answer to this question is pretty simple. With Villa present if Rooney does come that is going to limit the chance of our youngsters - Pedro and Bojan. Bojan will be in immediate threat as he has not yet lived to the promise this season. He has time in his hand but if one more forward arrives it is going to limit his playing time. Add to that the progress of Nolito from Barca B. He has been in excellent form so far this season and that should be rewarded with more first team appearances. Another reason could be the recent controversy the player found himself in. The club may not prefer to have a star whose personal life would be a storyline for Papers in England.
Will we Go For Him?
The answer is a pretty big No. Simple reason, we most probably will be getting ready for another unsuccessful pursuit of Cesc Fabregas. With the situation in which Cesc is in, we will never get him for anything less than 50 Million. But still we will continue the pursuit once the season is over. Yet again next summer will end with we failing to reinforce our squad after unsuccessfully running after Cesc Fabregas. A front line of Rooney, Villa and Messi could be a real force to reckon with eventhough it will limit Bojan's chances. Rooney also would love the idea of playing with xavi, Messi and Iniesta, who in the eyes of Rooney is the "Best Player in the World"
All About FC Barcelona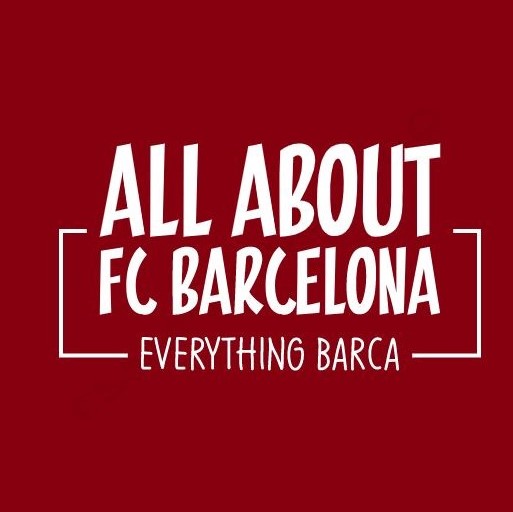 AllAboutFCBarcelona.com is a Blog dedicated to the Most prestigous Club in the world, FC Barcelona by an ardent fan. Here I discuss about the Latest happening surrounding our Club and present my Views about the same.