FC Barcelona moved to the top of the Group D with a laboured 2-0 victory against the Danish Cahmpions, Copenhagen. Two strikes from the World Player of the Year, Lionel Messi secured a vital win for Barca. FC Copenhagen had his fair share of chances to equalise in the match and would beruining missing those moments. Xavi who was pretty much doubtful for this match made it into the substitute bench after getting the all clear from Medical staff. But Valdes was ruled out of this tie with fever. That gave Pinto a rare start in Champions League. The defense had the familiar look of Abidal, Pique, Puyol and Alves. Guardiola decided to employ an ultra defensive midfield with Maxwell, Mascherano and Busquets. The front three were - Iniesta, Villa and Messi.
With such a defensive midfield it was clear from the start that any creative spark has to come from way up the pitch. Iniesta and Messi looked to have agreed upon that one of them will drop into midfield all the time. And its no surprise that these two were our best players on the pitch. We started the half with Villa hitting the cross bar in the 5th minute. But after that we were pretty dull and it was once again Messi and Iniesta who ended that dull period. In teh 19th minute Iniesta played the ball to Messi who was left alone just outside box and from that angle it was surity that he will score and he simply did that. In the 20th minute we had kind of scare when our high line of defense was exposed with a sudden counter but luckily for us Santin stopped his run as he though he was judged offside. In the 32nd minute Villa put the ball in the back of net but was rightly ruled offside. Messi set up Villa with a great ball and it was unfortunate to see that pass go to waste. Next minute Villa was denied once agai this time by the goal keeper. Iniesta great ball picks out Alves who cushion the ball to Villa but the strikers thunderous strike was a bit close to goal keeper. In the 38th minute yet another goal was ruled offside, again rightly done. Pique played ball to Busquets who played the ball back to Pique putting him throgh, Pique played the ball to Messi who was unmarked but was in an offside position. Pique should have taken the shot himself. In the 41st minute Alves went in for a solo run from the right skipping past two defnders with neat step-overs but his low final shot was held by goal keeper.
FC Copenhagen started the second half better than Barca. In the 50th minute Puyol had to make a crucial intervention to prevent them from having a clear sight on goal. In the 57th minute Messi saw his shot sail over the bar. We have been pretty causal with our approach after the half and the fear of a late equaliser was always there. In the 66th minute we almost paid for our laid back attitude when first the ball struck teh cross bar with Pinto completely helpless but he did well to save the header from rebound. We had our first real chance of the second half in 72nd minute but Villa was once again denied by keeper. Guardiola immediatly brought in Xavi and Pedro for Maxwell and Villa. But immediatelt wel were almost caught off guard and Alves had to produce a killer intervention to prevent a definite goal. In the 87th minute a back tracking Pinto has to make a one handed save to deny the equaliser. The very next minute Alves saw his shot hit the post. In the 92nd minute Lionel Messi scores his second goal of the night to seal of the victory.
The end result 2-0 may give a picture of a comfortable victory for Barca. But we had some serious moment of scare and have to thank our good fortunes for Copenhagen failing to equalise. The match underlined the importance of the need of creative players in our midfield. Guardiola looks like is considering himself to some mystical character, otherwise nothing explains the idea of putting three defensive players inthe midfield for this match. The lack of goal and more over genuine shot on targets is worrying me a lot and sooner or later this is going to mak us pay. David Villa had yet another fruitless night infront of goal and sooner or later he has to start firing. Iniesta was brilliant in the first half but in second half he was below average. It was good to see Messi back to life after some below average performance.
All About FC Barcelona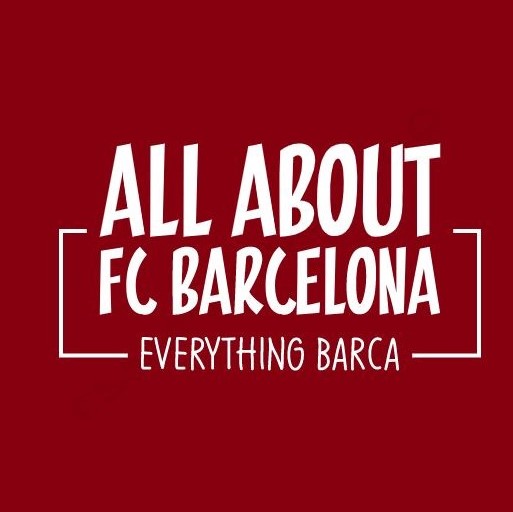 AllAboutFCBarcelona.com is a Blog dedicated to the Most prestigous Club in the world, FC Barcelona by an ardent fan. Here I discuss about the Latest happening surrounding our Club and present my Views about the same.