FC Barcelona failed to take three points from yet another home match. At this point in the season , we have only one win at home and that too a 1-0 victory against Sporting Gijon. The poor state of Camp Nou pitch can definitely be blamed for this poor form but tonight it was a case of we getting blocked by a stubborn defense. Our defending especially against aerial threats has been pretty poor this seasona and that gifted Mallorca the equaliser after Messi put us in the lead. The failure to win this game put us 4 points behind the leaders Valencia. With the absence of both Xavi and Villa, Guardiola was forced to make some changes. As expected Messi, Bojan and Pedro formed the attacking trio with Messi playing a false centre forward. Iniesta, Mascerao and keita formed the midfield. The defnse had Pique, Milito, Abidal and Alves.
FC Barcelona dominates from the start
FC Barcelona dominated the entire half. Messi put us ahead in the 21st minute but Mallorca equalised with their first attack of the game in the 42nd minute. Within five minutes from the start, Pedro had two shots at Mallorca's goal. The first was a shot from outside the box which was saved by goal keeper, Aouate. The second was a shot from inside the box which was very high to test the keeper. In the fifth minute Bojan saw his splendid shot from outside box turned away for a corner. From the resulting corner, Pique had a golden chance but faile dto get any meaningfull contact on Abidal's cross. After that it was all Barca domination but Mallorca somehow kept all the efforts away. In the 18th minute Bojan stole the ball from defense and put Messi through, Messi tried to round the keeper off but the keeper did well to cut his shot. In the 21st Messi put Barca ahead with a great finish. The build up was great, Messi played the ball to Messi near half line, Alves continued the run and passed the ball to Pedro who unbeleivably flicked it to Messi. In the 33rd minute Messi put Abidal through at goal but his header was too close to keeper. In the 39th minute Bojan had a great oppurtunity when a great Iniesta ball almost put him through, but his control was pathetic spoiling the chance. Then in the 42nd minute Mallorca had their first chance but Valdes did well to keep that away but from the resluting corner, Nsue equalised for Mallorca. The defending on that corner was non-existent. two players went through six Barca defenders who all stood their and watched without seriously marking anyone. One good thing wa sthat the equaliser came in the first half and we had enough time to restore it.
FC Barcelona fails to find the crucial winner
In the 47th minute Alves send in a cross from the righ but Messi could only head it to the side netting. In the 49th minute Barca had another great chance to go ahaed. Messi played a wonderful chipped ball above the defense to Bojan who headed it to Pedro's path but Pedro shot was blocked by a determined defense. In the 62nd minute Valdes had to produce a smart save after Pique gave the ball away at the halfline. Resulting corner once again troubled us but this time the final shot went high above the bar. In the 63rd minute Mallorca had another shot. Mallorca started to impose themselves a bit more in second half and their aerial strength was constantly troubling us. Guardiola brought in Thiago in 36th minute to replace Keita. In the 70th minute we wasted another chance from a counter. Bojan skipped past two placed the ball to Messi, Messi passed it to Thiago but Thiago's final ball fell behind Messi and the chance was gone. The physical presence of Cameroonian international Webo was constantly troubling us and Mallorca was having a better share of game than first half. In the 77th minute Dani Alves send in a great ball to Bojan in the box, Bojan's first touch took it away from keeper but made the angle very tight and he could only find the post from that angle. In the 78th minute another Barca youngster Nolito was brought in for Pedro. In the 81st minute Nolito send in a great ball to Bojan in box, but his blasted it wide, he shoudl have done better with such an oppurtunity. In the 84th minute Nolito forced a save from Aouate, but he should have tried for a cross. In the 87th minute Aouate makes another save to deny Mascerano. In the 89th minute Guardiola added Jeffren to the mix by taking Milito off to find a winner.

It was one off those matches where wahtever you tried will not come off. Chances after chances were blocked by a some desperate defending and a stubborn keeper. Our finishing was also not quite upto the mark. Now Valencia is leading the table by some points. Mourinho could not have asked for more from us and we once again gave him a chance to come back at us. At times we were pretty complacent with our passing. If there is something which would have driven you crazy about tonight match, then it has to be the state of teh pitch. The pitch was absolutely pathetic, patches of grass coming off regularly and it looked as one of the worst in Europe. And add more to the woes it is contributing negatively to our game. It would be better to play at the Mestella if the pitch continues to be like this. Coming to players, everyone looked good at times but again it is clear that none of them baring Valdes are playing at 100%. Messi looked good at the start but had a some-what on-off second half. Bojan was pathetic in first ahlf and I believe Guardiola did said something to him at the interval which saw in his performance in second half. Mascherano was a revelation in tonight's match especially in the second half he was pretty impressive. Iniesta once again did well controlling the possession play. Alves was in his usual self. But the best player for me was Pedro especially in the first half were he did really well linking up well with Messi and Alves. Nolito, who made his debut gave a good account of himself. Real Madrid is expected to go above us and they look good at this moment leading 2-0 against Deportivo.
All About FC Barcelona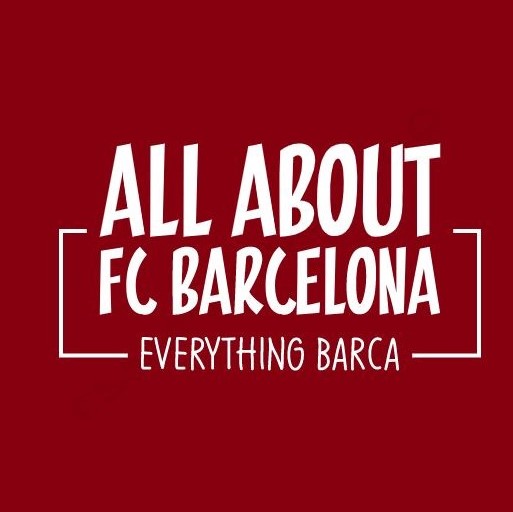 AllAboutFCBarcelona.com is a Blog dedicated to the Most prestigous Club in the world, FC Barcelona by an ardent fan. Here I discuss about the Latest happening surrounding our Club and present my Views about the same.