FC Barcelona maintained their 100% away season reconrd with a confortable 2-0 victory over bottom placed Zaragoza. Yet again, it was Lionel Messi who scored all the goals for Barca. With this victory we go temporarily to the top of the table. Madrid is playing Racing currently and could retain the lead with a victory. Zaragoza came out with an ultra-defensive approach emphasized by a five man defense. Abidal returned to the line-up in place of Maxwell for Barca, the rest of defense remained tth same with Alves, Puyol and Pique. Xavi was rested for this encounter and so the midfield had Iniesta, Keita and Busquets. We had our usual attacking line-up of Pedro, Messia and Villa upfront.
Barca struggled to break down Zaragoza Defense
Zaragoza lined up with a five man defense and it was clear from the start that we were going to struggle to break that defense. Offensively they did manage to creat some trouble for Barca, but it was mostly due to our lack of focus. We had our first shot on target in the 8th minute when Messi shot from outside box was palmed away by Zaragoza custodian, Doblas. In the 12th minute Zaragoza defender Jarosik did well to intercept a great ball from Iniesta on right. In the 14th minute Messi played the ball to Pedro on right and continued his run into box, Pedro meanwhile send a good cross into box, but Messi could only shoot it straight at keeper. In the 29th minute Villa forced a save from Doblas, have to admit that was a brilliant piece of vision to see a shot from that kind of situation. In the 35th minute Pedro misses a good chance after a counter from a Zaragoza corner. Pedro was little unlucly as the ball from Villa took a slight deflection and fell behind to Pedro. Boy oh Boy, Iniesta shoed some skill creating that quick counter attack. Two minutes later Alves wasted a simple chance by trying to be too clever. Messi played a great chipped ball to Alves in box who only had the job to beat the keeper; instead of keeping it simple he tried to lob it over a rushing Dolbas, getting it horribly wrong. It felt like we will once again go to half break without the lead, but Villa and Messi had another plans. In the 42nd minute Villa received the ball in centre line set up for a great diagonal run taking four defenders along with him and then placed a great pass putting messi through on goal and he made no mistake.
Early send-off of Ponzio makes life easy for Barca
Within a minute of re-start, Zaragoza player Ponzio was given his marching orders after a left handed poke on Dani Alves. it was deliberate and looked foolish eventhough Alves really made a meal of it. But there was no confusion on the punishment decided, it was really justified. We started to atke thing too easily after this and that resulted in us creating not much for quite some time. In the 61st minute we had our first chance when Messi was denied twice by Doblas after Villa played a great chip to play Messi through. In the 66th minute Messi scores the second of night when he pu=ounced on a rebound after the keeper and defense blocked two earlier attempts. Pedro send in a great ball from left, Doblas did really well to deny Keita ; the rebound fel to Iniesta whose shot was blocked by defense but there was no stopping Messi from scoring. With two goal lead Guardiola brought in Thiago for Iniesta, who as usual got a standing ovation for his strike in South Africa. After that Bojan came in for Pedro. Villas looks like is not detsined to score this season. In the 86th minute Thiago sent in a great pass to Villa on right, who thunders a shot and guess what! It again hit the wood work. Zaragoza towards the end started to impose themselves a bit, but it was too late for them.

Yet again this was no vintage performance. But once again the opponents did not help us putting up an unbelievably unambitious and defensive setup. We were also not quite sharp and after the second goal looked lazy to even attempt to break such a defensive unit. That is quite understandable as who want to get tired when the game is already over. Villas has to definitely stop trying this hard. He was good except with his finishing and should for sometime try to provide his team mates with scoring oppurtunities. The goals are going to come. Yet again we failed to find any goals from anyone other than Messi. Once again he has been doing the bulk of scoring for us this season. Iniesta looked really great in first half, but in second half he didn't try to enforce himself. Alves was pretty poor with everything he did. The stand out player once again was Messi and looks like is back in his usual self.
All About FC Barcelona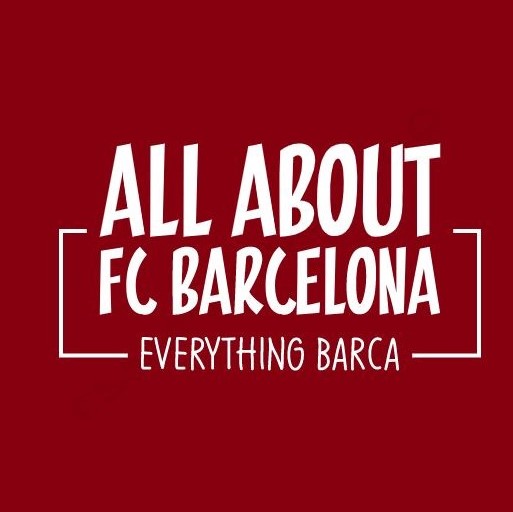 AllAboutFCBarcelona.com is a Blog dedicated to the Most prestigous Club in the world, FC Barcelona by an ardent fan. Here I discuss about the Latest happening surrounding our Club and present my Views about the same.