FC Barcelona produced a stunning second half display to come back from a goal down to win one of the most important match this season. After being outplayed throughout the first half, Barca came out roaring in the second hal. Iniesta and Puyol scored for Barca to negate Pablo's first half strikes. It was quite a night, first seeing we being outplayed and then we playing an absoluetly brilliant second half. For once I got my predictions spot on. Guardiola promised he would start with both Xavi and Iniesta for this match and he very well did the same. We ahd Keita, Xavi and Busquets in the middle. Iniesta partnered with Villa and Messi upfront. The defense had Puyol, Pique, Alves and Maxwell.
Valencia dominates Baca completely
Guardiola started with Messi in the centre, Villa on left and Iniesta on right. The biggest problem this season is that Busquets is been played pretty deep and this is forcing Iniesta to drop into midfield. So for the majority of the hal we played with no one up front on right. Valencia came out with a clear plan and it was to make sure both Xavi and Inietsa is denied any space to work with. The closing down by Valencia midfield was exceptional and that made sure that they had the majority of the possession - something which is unheard when Barca is involved. We were struggling to get any attack going. In the 8th minute we had a big scare when Valdes asked Puyol to leave a cross from left to him, Valdes didn't get his calculation right and it was pretty worrying moment. In the 20th minute we had our fist shot not on target anyway. Alves played a great ball to Villa, who instead of taking the shot passed to Puyol in centre, but his shot was blocked. Then in the 23rd minute Xavi Hernandez tried to curl the ball from outside box but his shot was pretty close to the goal keeper, Cesar. Then we had a period of play where nothing interesting happened. That period ended in the 38th minute when Pablo put Valencia ahead. Pique and Alves both were caught out off position on the right and Keita and Busquets couldn't close down Pablo. The situation could have become worse three minutes later had it not for the stunning save by Valdes. Again our full back and centre back were caught off-guard and we should have thanked heavens for Pablo shooting close to Valdes. In the 45th minute Messi had a great chance but couldn't finish. Messi played the ball to Alves on right whose cross was half stopped by Cesar, but the rebound fell to Messi who couldn't finish off the move. The half ended with a penalty shout when Pablo handed a header from Villa. he couldn't have done anything there and a penalty would have been pretty harsh.
FC Barcelona Comes out firing in all cyclinders
A serious change in attitude was required for Barca to make any impact on the match and that was we got. And it was once again Iniesta and Xavi partnership that produced the goal. In the 47th minute Iniesta started the move with a great run by skipping past Valencia players, plays a neat one two with Xavi and then calmly slotting the ball past Cesar. In the 55th minute Villa had a great chance but his header was pathetic. In the 59th minute Cesar denied Barca again when he kept out a David Villa header. Alves played a neat one two with Messi and then sent in a great cross to Villa. In the 63rd minute Puyol put Barca ahead from he met a great Xavi cross with a thunderous header. It reminds me of his goal in semi-final of world cup. In the 65th minute, Messi came to life for teh first time in the match - great run dummying defender after defenders but his shot was somehow blocked by defense. In the 69th minute Villa should have scored after putting through on by a great Iniesta Ball, unpardonable miss. In the 76th minute Xavi played the ball to Villa on left, he continued his run gets into box, cuts inside and smashes a great shot but Cesar was upto the task. In the 78th minute Xavi was taken off and replaced by Mascherano. In the 94th minute Messi produced yet another finish with his chest but it was ruled offside.

If there is any match that can be described as "a tale of Two Halfs", then this has to be it. We looked terrible in first half. We were dominated in all fronts, this has to the first occasion in recent memory where we were dominated so much, even on the possession front. In the second half we were back to "Being the Real FC Barcelona". The team showed the character to respond in the second half. This win has put us back on track for our title defense. There is no doubt in my mind who is the man of the match for this match - Andres Iniesta. He was our best player along with Puyol and was sensational in second half. In the first half Valencia were quick in closing down Iniesta, but it looked like in the second half Iniesta came out with real determination to show what is exactly Andres Iniesta. He was skipping past defenders at will. Iniesta's form in recent matches is a very good sign. Villa has been rather wasteful in the match but have to admit taht he was working really hard. I don't like this idea of playing Messi in centre and Villa on left. We need a real centre forward in centre all the time. Messi was pretty poor by his standard but still was efefctive, if you take the entire match into perspective. Pique was once again average but Puyol, the Lion was back to his best. Xavi with two assist was stunning especially in second half. In the end it was a sweet win, especially for the effort we put in the second half. The pitch looked okay but still is a long way from being one of the finest in Europe.
All About FC Barcelona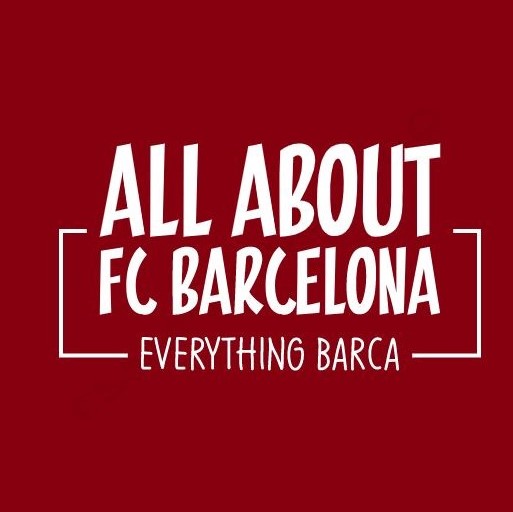 AllAboutFCBarcelona.com is a Blog dedicated to the Most prestigous Club in the world, FC Barcelona by an ardent fan. Here I discuss about the Latest happening surrounding our Club and present my Views about the same.