FC Barcelona Vice President Jordi Cardone has formally announced the decison to slam the club's door on new aspiring members from November 1st. From November 1st, only people that meet the following requirements will be able to become club members: to be a member of a first or second relation to a current member, to be under 14 or to have been a a member previously. Simply put the the family into which you are born dictates your future as a potential Barca member. This was always believed to be one of the most important action item on Sandro Rosell's agenda and has been in the back burner for some time. Many beleieved that this whole rhetoric was merely an election gimmick, but sadly Rosell proved us wrong again. He has already dealt successfully with the Honorary Presidentship awarded to Johan Cruyff. A humiliated Cryuff meanwhile had already returned the club membership and kept himself away from the deadly President. It's quite a contrast how we treat our legends compared to Real Madrid. Alfredo di Stefano was uninanimously declared the Honorary President of Real Madrid for his contribution to the club. Sandro Rosell and his team is right when they argue about the validity of Laporta's decision to bestow Cryuff with a similiar honour, but treating a legend who changed the footballing identity of the club like the way he did was unpardonable. Cryuff was humiliated and had to pay the price for being so close to sandro Rosell's eternal enemy, Joan Laporta.
Protecting the Catalan Identity
Protecting the Catalan identity of the club has been one of the major issue which dominated this year's election. This entire move can be seen as a first step in achieving that. Under Laporta there have been a surge in foreign club members but with this move foreigners are no more a head-ache for Catalans. Since majority of the members are Catalan, by this move Rosell has protected the club's lineage and Catalan bloodline. From now on Rosell can sleep well without being haunted by nightmare of FC Barcelona electing a Serbian, Russian or a Chinese President in future. In an attempt to protect the Catalan identity, Rosell has successfully managed to shrink the club into a nutshell. The victims of this decision will not only be the non-Catalans but also the fans inside Catalunya. From now on the your lineage will dictate the role you play in the club, not your passion nor you love for the club. Many will herald the decision to allow membership to youngster under the age of 14 as a great step. But my question is who makes those decision for those thirteen and fourteen years old. Why should I insist on making my son a member when the club sees me as a potential problem?
Having dealt prompty with Cryuff and the non-Catalan members, Rosell most probably will sharpen his clutches to deal with the third item on his agenda - the non-catalan kids at La Masia. Prior to his election he made a statement arguing that these non-catalan(it looks like he has more problem with kids from Africa) was taking the places of "OUR YOUNGSTERS". Yes, now it's time to kick them away from the club. Surprisingly he doesn't consider Messi as someone who took a place of a Catalan kid. I have no idea how he arrived at that distinction, may be thr colour of his skin helped him in that. By electing him the club members have already endorsed that idea. We have to wait and watch how he plan to get this done. Meanwhile we could only hope and pray that these testing times will pass and the club will survive through this.
All About FC Barcelona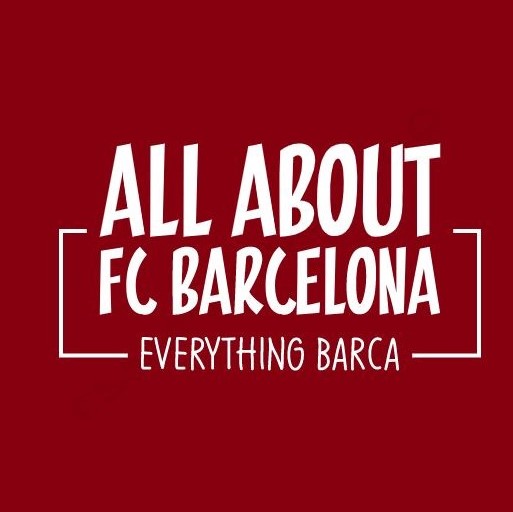 AllAboutFCBarcelona.com is a Blog dedicated to the Most prestigous Club in the world, FC Barcelona by an ardent fan. Here I discuss about the Latest happening surrounding our Club and present my Views about the same.