This season so far is a classic example of two steps forward and one steps back. Otherwise how can you explain the reality of winning comfortably against Atletico and Athletic away from home and losing against Real Mallorca and Hercules at home. Our home form this season has been a revelation in the wrong sense. Last season we struggled to impose ourselves against tough opponents away from home. This season that is not at all a problem, but getting goals and ultimately victory at home is a different prospective. We have scored only two goals at the Camp Nou and can you believe that. I mean who would have thought we would struggle to get goals at our own home camp. I am struggling to come up with reasons for the same. Yes we haven't been playing at the pace we normally play, our boys are holding up the ball for more time at times, at times we are trying to be too fanciful, but none of these should stop us from winning at home. The state of Camp Nou pitch had a role to play in the two disappoining results against Hercules and Mallorca, but that cannot be blamed alone. Atleast as far as I hear, we have already started to look to get the pitch back to perfect condition and the international break comes at the right time.
Stubborn defenses are making life tough for Barca
There is no doubt that people now come to Camp Nou with the same plan. Choke us by having a strong defense and then hit us on the counter. Hercules played the perfect game, wheeras Mallorca was lucky to get the goal. In both these matches and the other away matches our aerial defensive defeciency was exposed to the maximum. There is no doubt that the goals will start flowing once again, hope from the very next match. The defense at times had looked pretty suspicious, especially Pique. There is no doubt he is the most brilliant central defender present nowadays. But there is no doubt that he is nowhere near the last two season form. At times his positioning looks pretty disappointing. Puyol also have been a bit inconsisitent and Milito simply put is not getting much playing time.
Bojan has to start taking his chances
Bojan cannot anymore blame the lack of playing time. I mean he has been getting enough playing time and with pedro's out for three weeks is destined to get more. But it is no use if he is not ready to put the extra effort. His moment has been very slack and every match he misses one or two golden oppurtunities. Credit has to be given for his anticipation, but he has to take his chances if he want to seriously silence the critics. For the starter, he has to stop putting enormous pressure on himself. Everytime he gets on the pitch he looks realyy hardworking in the initial minutes, then becomes desperate and then retrieve into a shell. He has to learn to complement the team more. I still bvelieve in him and beleive firmly that one goal is all that he needs to get back on track. But if that doesn't come quickly, Barca fans are going to make his life harder.
Enough with the Libero thing!
This is yet another Guardiola idea that I don't support fully. I do like the thinking behind the entire approach. The main objective in using the defensive midfielder play a sweeper cum DM role is to get the two full backs into more and more attacking formation. The diea is good but the implementation is pretty risky. The problem with such a strategy is that it puts enormous amount of responsibility on the two attacking misdifielders to win back possession every time. I have always believed that a traditional defensive midfielder role is the most crucial element in the Barcelona playing style. The holding midfielder is so crucial in absorbing pressure as it allows both Xavi and Iniesta to play their more attacking game. By using the DM as a false Libero, Guardiola essentially is leaving a huge vacant space in the middle. How many times have youseen Iniesta and Xavi returning the ball to centre back when pressured as their only option left is on the flanks. Since the full back are given a much more attacking task, this leaves huge spaces for opposing teams to exploit on counter attacks. GUardiola should understnad that the defensive midfielder is not a role which can be manipulated with in Barca's setup. But it won't be a bad idea to use a 3-4-3 formation. The 3-4-3 at first may look a bit risky especially with the chance of getting caught on the flanks, but against teams which defends with nine men in the box, this could be an ideal startegy. These teams play with a lone man upfront and an extra men in defense could eaily negotiate any danger possessed by him. We have three of the leading centre backs in business and it won't be a folly to use Milito, Pique and Puyol together i defense. These tree can form a strong defensive triangle along with either Busquest or Macherano in the midfield. Dani Alves can move up front in the midfield or even play as a false full back. Remember Guardiola did use him as a false full back in one match. A four man midfield will give us more command and with Messi drifting inside at times we will have a pretty strong midfield which can destory even the park the bus strategy.
All About FC Barcelona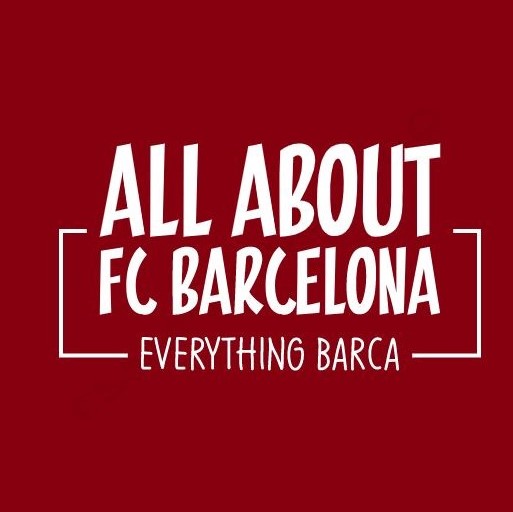 AllAboutFCBarcelona.com is a Blog dedicated to the Most prestigous Club in the world, FC Barcelona by an ardent fan. Here I discuss about the Latest happening surrounding our Club and present my Views about the same.