Ex-Barca superstar Ronaldinho looks like to have resurrected his career at Ac Milan finally. The
Ronaldinho Show
that was put up against Manchester United shows that it is too early to write off Ronaldinho, the two time World Player of The Year. Ronaldinho's fall from the top was much faster than his ascent. His wayward life-style and sudden drop of passion towards football, took this Superstar in a downward spiral. After two disaster at Barca following three seasons of
Ronaldinho magic
, Guardiola packed him off to AC Milan. It was the right thing for Guardiola and Laporta to do. He has lost his passion for the game and that was showing heavily in Barca's game. But the question at that point was whether Milan was foolish to buy him from FC Barcelona. At 21 million Euros, Ronaldinho came much cheaper but it was not clear whether he will be able to hit back to his normal form.
Ronaldinho AC Milan 2008 was a Big Flop
Carlo Ancelotti had no idea of how to use Ronaldinho at AC Milan. He put him behind Pato along with Kaka. From that position he never had the freedom, he enjoyed at Barca at his prime. But that was not the only reason. Ronaldinho looks to have been convinced that a change of scenario (Barca to AC Milan) was enough for him to get back to his great form. So he still continued his great partying life style and his step-motherly attitude towards football. Even though he started AC Milan career well, it was not supposed to stay. He failed to get any good playing time and the fact that Kaka struggled to play along with him also made sure that Ronaldinho AC Milan soon became a surplus to requirement.
Kaka's Transfer lifts Ronaldinho's AC Milan Career
With the transfer of Kaka to Real Madrid, Ronaldinho was trusted with more responsibility. It may have worked in his favour. Or maybe the fact that his Brazilian coach, Dunga was not even ready to consider him as an option at World Cup also did work in his favour. The new AC Milan coach Leonardo used him in a formation similar to Barca's one. The freedom he was given in that formation soon saw Ronaldinho getting back to some form. His single handed destruction of Sienna was the turning point of his AC Milan career. That was Ronaldinho Magic at the best. He was subsequently subdued at the Milan derby. But whoever watched the match knows it was due to the superb defending by Inter and also the fact that Milan's midfield failed to involve him in attacks for most part. They somehow strangely preferred an attack through the right via Beckham. But Ronaldinho Magic was back at his best against Manchester United. He was constantly troubling the Manchester United defense. Rafael did well just to stay with him for most of the matches. The trademark flicks, Backheels, no-look passes were all on display. Many a times he left the entire ManU defense dead with a sublime turn or two. It was just the brilliance of Van Der Sar that prevented a AC Milan victory. He scored one and created another in a match which Milan lost.

Sadly Ronaldinho will never come back to his Barca form. He is past that and has lost a yard of pace. But his love for the game looks to have returned. The long stretching runs against defense is back, the tremendous passing skills is back on display and more over that bucket tooth smile is back. He is enjoying his game. When he plays at his best gives me more happiness than anyone in the world. AC Milan's Champions League might have been close to finish, but if there is anyone to carry them forward beyond Old Trafford - it has to be Ronaldinho. If he continue with this performance - Dunga cannot afford to overlook him anymore.
Ronaldinho Magic against Manchester United
All About FC Barcelona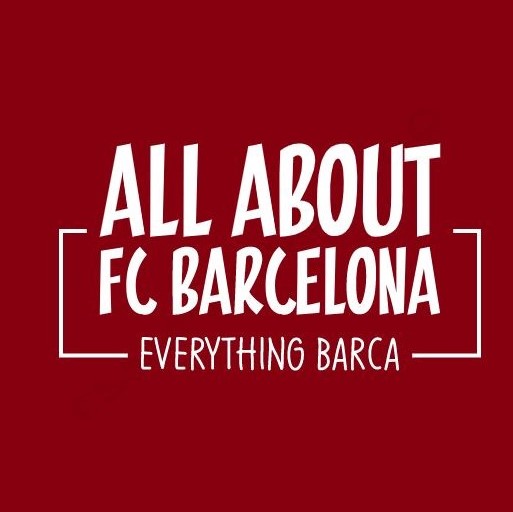 AllAboutFCBarcelona.com is a Blog dedicated to the Most prestigous Club in the world, FC Barcelona by an ardent fan. Here I discuss about the Latest happening surrounding our Club and present my Views about the same.