Now, this seems to be the question in everyones mind nowadays. FC Barcelona has been uncharacteristically sloppy in their recent games, especially their defense. A look at the stats may give a sense of re-assuring to Barca fans, but the stats not always tell the true story. In the last eight games we have conceded four goals with winning six, drawing and losing one each. Now in a normal scenario this should be considered as a very good defensive record. But a closer look shows that we have conceded four in last four games while scoring eight goals, still a very good record many would argue. But for the fellows who has been watching Barca defense's recent performance these stats are of no comfort. Against Racing our defense had a good night but the problem performance came against Atletico Madrid and Stutgart yesterday. Our defense were constantly bombarded by waves of attacks by these two teams, something which rarely happens with Barca.
Understanding FC Barcelona Defense Formation
So before we anlyse what is going wrong with the Barca defense, we have to see how our defense works. FC Barcelona's philospohy has always been to play the "Beautiful Game" the right way. Barca's playing style involves retyaining possession at all cost and playing a brand of football known as "Total Football". In this style everyone regardless of their possession contribute to the attacking style of the team. This results in our full backs constantly running forward, creating chances from both the wings. Our cetral defense pair also in comparision to other teams always try to get involved in the attack. FC Barcelona always hold a very high line of defense on the pitch and that means there is always a high chance of we getting caught on a rapid counter. This is the specific reason of which our defense is always considered as our weakness when compared to other top teams in Europe, eventhough we have some of the best defenders in the world.
Barca's Defense Starts High Up on the field
Naturally our defense starts very much ahead on the pitch. Last season our attacking pair of Messi, Henry and Eto committed more fouls than any of our defenders. The success of last season was not only attributed to the slick passing and skills but an unbelievable urge by our attacking players to regain possession whenever they lose the ball. What it essentially did was it made sure that Barca's defense never was exposed to any real pressure. The midfield and attack always shielded the defense from pressure and that helped them in contributing more to attack. If we take a close look at our performance in recent matches, we will clearly know where the problem lies.

In the Stuttgart match, Barca's defense were constantly exposed to wave after wave of attacks which left them severely exposed. But the real blame for these has to be put on our midfield and attack rather than our defense. In the Stuttgart match our midfield failed to regain possession and that constantly put pressure on our defense. The atatcking trio also failed to track back and put pressure on the opposition players. The same happened in the Atletico Madrid game also. Complacency has been creeping into Barca players lately. We always look comfortable with the ball in our hands and an inability to regain the possession quickly has been harming us in these matches.

This season we have been struggling against teams who came after us and attacked us from the start. Last season , any team which did the same was murdered. The main reason for this a reluctance by the attacking players to pressurize the opposition and regain the possession. Guardiola has been an exemptional disciplinarian and is very well equipped to deal with Barca's sudden dip in form which is a direct result of the sloppy attitude. With Real Madrid hitting some kind of form, Guardiola may not have too much time to get the train back on track. He has not been helped with the recent series of injuries. But Barca still has a squad which can cope with those. And pretty soon he will have the entire squad back. But he has to get his selection and tactics absolutely right. May be a bit of dressing down could be solution of the hour.
All About FC Barcelona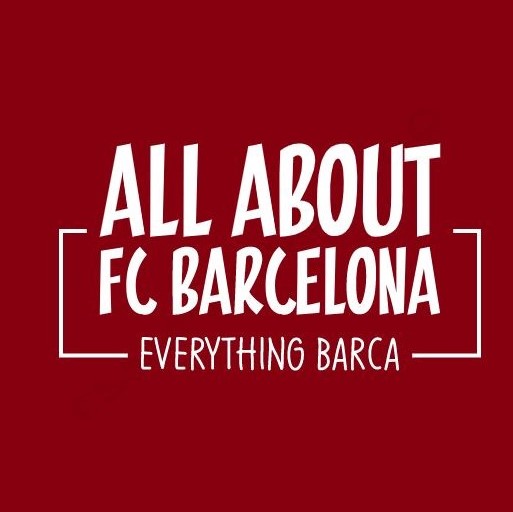 AllAboutFCBarcelona.com is a Blog dedicated to the Most prestigous Club in the world, FC Barcelona by an ardent fan. Here I discuss about the Latest happening surrounding our Club and present my Views about the same.