Cesc Fabregas, David Silva and Frank Ribery are three players who are constantly being linked as Barca's Summer transfer targets. Of this Fabregas rule the list, with the each Presedential candidates promising his signing. Don't go too far with Presedential candidates' rhetoric. Laporta became president promising signature of David Beckham (for what I don't know!) but luckily managed to sign Ronaldinho. So Fabregas might be leading the line, but it may even not take place. As far as Ribery is concerned, he could be a risky signing as he has a history with injuries. So I am discounting him from this discussion. Fabregas and David Silav form the integral part of Spain's National squad. Because of the abundance of talent both of them sometimes struggle to find a place in starting eleven. But there is no denial that they are the best in their respective positions. Cesc Fabregas evokes more emotions at Barcelona and everyone want this product of their youth academy to return back to his roots. David Silva has spend his all career at Valencia apart from loan stints to Celta Vigo and Eibar.
The big question is who among these two is the ideal choice for Barca. For that we have to introspect which position in Barca need strengthening. Apart from the Goal Keeper and the right back position, we have two requirement. The biggest is to find a cover in the left wing position where Henry is currently playing. It is also desirable to find an extra option in the midfield as cover for Iniesta and Xavi. Now both these players come as great option. Fabregas has been considered as the ideal replacement for Xavi in the future. If he comes into Barca's midfield we can move Iniesta upfront and cover the left wing. But I am not too much in favour of moving Iniesta upfront. Iniesta is not your usual midfielder. He brings a lot to a midfield than the traditional ones. And he plays best when he is played in midfield. A fact reiterated by the fact that his National side coaches never thinks about moving him out of their midfield. But Fabregas has his advantages, he scores more goals than any midfielder in Spain and he gives you the advantage with free kicks too.
David Silva on the other hand is the ideal choice for the left hand side. He is natuarlly an attacking midfielder and should offer decent option incase of any injuries to Xavi and Iniesta. Add Keita into the midifield we may have decent amount of cover there with this transfer. Above that Jonathan and a host of talented midfielders are ready to step into the midfield. The biggest advantage with buying David Silva is that we retain Inietsa in the midfield, where he is most dangerous. The more Iniesta sees the ball, the more danger he creates. Even from the monetary proposition also David Silva would come cheaper than Fabregas. Real Madrid has already shown their interest in the Arsenal captain, so he is not going to come cheap. But again no Presedential candidates could afford to see an ex-barca product at the Spanish Capital.
But all these could become void, if both these players decide to stay in their respective clubs. David Silva has a habit of doing that and he could only move out if Valencia wishes to lessen their financial burden. Fabregas scenario is also similiar - he is the captain of Arsenal and a player to whom every Arsenal fans and players look upto. The only reason for his departure could be a lack of Silverware. But I always keep wondering whetehr we have made a blunder opf not signing Arshavin when he was desperate to come to Barca. He would have been a quality cover in the left wing.
All About FC Barcelona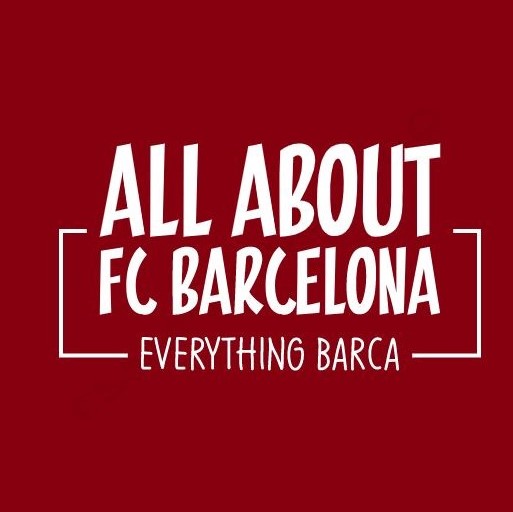 AllAboutFCBarcelona.com is a Blog dedicated to the Most prestigous Club in the world, FC Barcelona by an ardent fan. Here I discuss about the Latest happening surrounding our Club and present my Views about the same.